Layered Hairstyle Ideas for Every Face Shape
April 27, 2023
Often, people walk into a salon and tell their stylist to give their hair a trim and keep the length intact. When it comes to getting a haircut, it's tempting to want to stick with what you already know you like. But while a light dusting prevents you from getting a bad haircut (because we've all been there), it can also prevent you from getting a really, really good one. Adding layers to your look, whether they're long or short and choppy, can emphasize your facial structure and add dimension to your style. Plus, you don't even have to sacrifice length. To help you determine which layered hairstyle is right for you, we're rounding up some inspo for every face shape, ahead.
Layers for an Oval Face Shape
Haircuts with face-framing, longer layers will keep the attention centered on your beautiful face. Try a long hairstyle with layers starting just under the chin to show off your face shape and give it a more chiseled look. While this layered look works for just about every hair type, we recommend it most for hair that is thick, wavy or curly. Keep your curls healthy long after you leave the salon using the Carol's Daughter Born to Repair Shampoo and conditioner.
Layers for a Square Face Shape
If your forehead and jawline run parallel to each other, you most likely have a square face shape. Consider keeping your layers light and not overly defined to create the illusion of a softer jawline. An ideal look for those with a square face is the long bob. This chic style will elongate your face and create a soft look. This works great for thin, fine hair, too. The more weighted style will help prevent flyaways. Styling tip: We love using texturizing sprays, like the
Redken Beach Spray
, to enhance the movement of layers.
Layers for a Round Face Shape
Round faces have a lot of options when it comes to flattering layers. Long, mono-length looks give the illusion of a longer face, while shorter, choppy styles give the appearance of higher cheekbones and a more defined jawline. Coarse or medium hair types lend themselves to longer mono-length layers or shag haircuts, while an A-line bob will flatter finer hair textures and a round shape face. That said, you can work with your hairstylist to find a cut that works well with your desired layered hairstyle and your hair type.
Layers for a Heart Face Shape
Heart-shaped faces typically consist of a broadened forehead, narrow jaw and more defined cheekbones. When catering to a heart-shaped face, it's best to layer the hair in such a way that it naturally falls away from the face as opposed to hugging it. This helps to balance out your facial structure. If you have thick or medium textured hair, choppier layers that start up high are your best bet and will create volume and dimension. If you have thinner hair, consider starting layers past the chin to add body and texture.
Which Face Shape Is Best for Layers?
No one face shape looks best with layers — there are different layers that flatter different face shapes and will enhance your favorite features! And at the end of the day, you should wear whatever layered haircut makes you feel the most confident.
Image courtesy of Hana Kanazu, @hanakanazu
Read more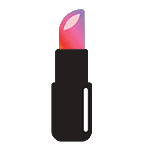 Back to top