How to Heat Style Your Hair Without Causing Damage
January 26, 2023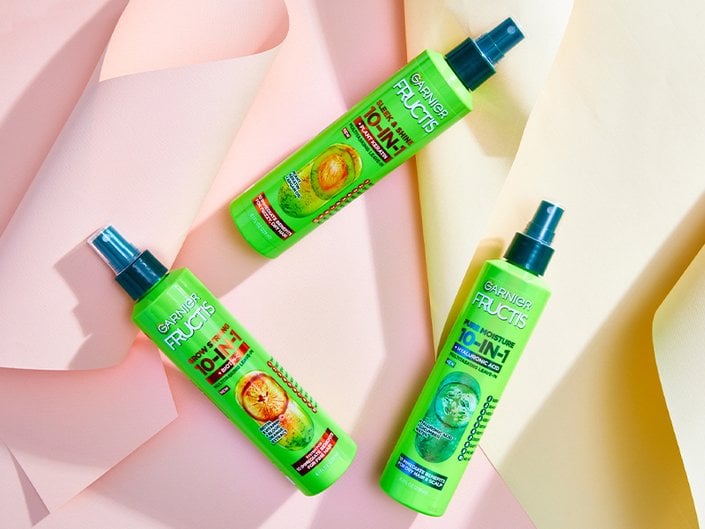 In a dream world, our hair would air dry frizz-free and effortlessly fall into the exact look we desire, but in reality, it often takes the use of hot tools to style our hair to perfection. Unfortunately using blow dryers and flat-irons can cause breakage, stringy hair and split ends — especially if you don't take proper precautions. To find out how to minimize damage while heat styling, we reached out to Matrix brand ambassador George Papanikolas and celebrity hairstylist Matt Fugate.
Tip #1: Use a Heat Protectant
There's no excuse not to use a heat protectant spray before using hot tools. One of our favorites is the Garnier Fructis Sleek & Shine 10-in-1 Leave-in Spray, which protects hair at temperatures up to 450 degrees Fahrenheit. A mix of argan oil and plant keratin smooths hair, adds shine and tamps down frizz and flyaways.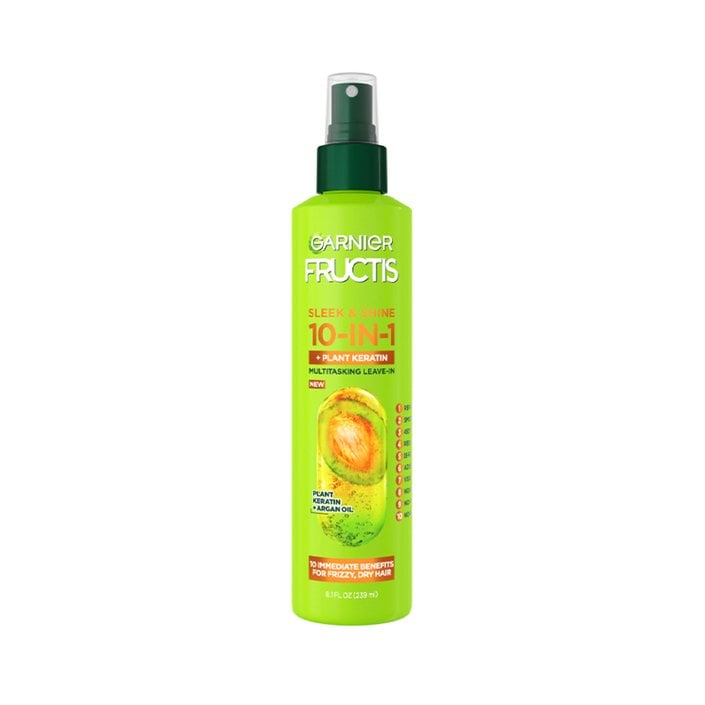 Tip #2: Control the Temperature
"All hair is different in texture and thickness, so you should find the perfect temperature for your styling needs," says Fugate. "For example, blonde or naturally curly hair can be styled at a much lower temperature than other hair textures and thickness." As a rule of thumb though, try and keep your hot tools below 400 degrees so you don't burn or singe your hair.
Tip #3: Rough Dry First
"Unless you have super coarse, curly hair, you should rough dry hair to take out the majority of the moisture, then go section by section with a round brush to smooth out hair," says Papanikolas. "The rough drying is less direct heat than you put on hair with a round brush." To rough dry, aim the blow-dryer straight down at your hair and move it around your head without using a brush. You can also flip your head upside down for extra volume. Once your hair is mostly dry, you can go in with a round brush, as Papanikolas suggests, or your favorite blow-dryer brush.
Tip #4: Don't Hold Heat Too Long
If you've had your hair styled in a salon, you may have noticed that stylists use hot tools for what seems like only seconds — there's a reason for that. Papanikolas encourages you to work very quickly. "Applying irons for too long can burn the hair," he says. Invest in high-quality heat styling tools so you can smooth your hair in a single pass, instead of re-straightening or curling the same piece of hair over and over.
Tip #5: See Your Stylist
"A good haircut is the only way to really treat very damaged hair," says Papanikolas. " If you don't want to cut, oil treatments the night before you wash your hair can help treat and prevent further dryness." We suggest the Kérastase Elixir Ultime L'Huile Original Hair Oil, which nourishes hair with a blend of four oils. Another one of our favorites is the Carol's Daughter Born to Repair Reviving Hair Oil with Shea Butter, which is made to strengthen and repair curly hair.
Tip #6: Give It a Break
While you don't have to give up your hot tools permanently, it can be helpful to air dry your hair on occasion. To style your hair without heat, we like using wave sprays and anti-frizz styling products. Or, check out this guide full of heatless hairstyles you can do overnight, from sock curls to protective flexi-rod sets.
Photographer: Chaunte Vaughn, Art Director: Hannah Packer, Creative Producer: Becca Solovay, Visual Designer: Juliana Campisi, Prop Stylist: Catherine Pearson, Prop Assistant: Lindsay Jones
Read more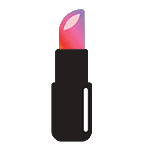 Back to top