The 5 Best Blow-Dryer Brushes That'll Perfect Your At-Home Blowout
August 29, 2022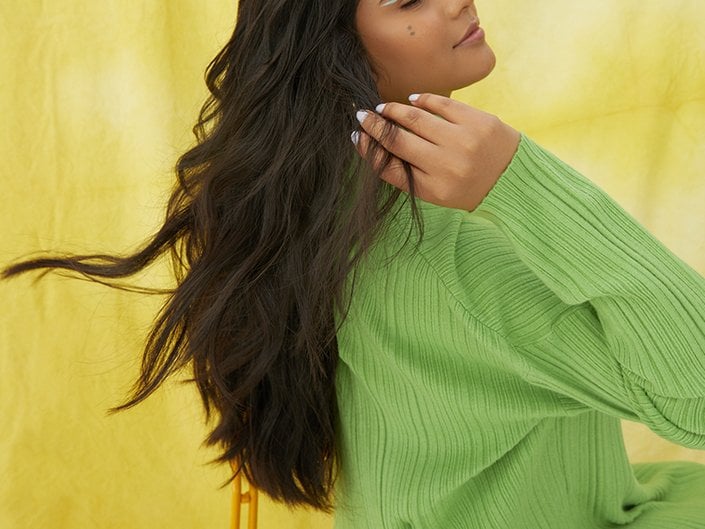 As much as we love a professional blowout, getting them on the regular isn't exactly realistic. But what is practical is a blow-dryer brush: a heated round brush that dries and styles your hair simultaneously (not to mention reduces frizz, imparts shine and makes your strands feel hella-soft). For the unfamiliar, the hot tool is all over TikTok right now for how easily you can use them to fake a salon-quality blow-dry. And since they're exploding in popularity, countless brands have come out with their own takes on the device, from those that work ultra-fine strands to curls and everything in between.
Ahead, we're breaking down the best devices on the market, along with expert insight from hairstylist Charlie Brackney Love, co-founder of Minneapolis-based HAUS Salon.
The Do's and Don'ts
Contrary to popular belief, dryer brushes aren't meant to be used on soaking wet hair. "Be sure to pre-dry your hair with a normal blow dryer beforehand," says Love, warning that you could cause damage if you start with fresh-out-of-the-shower strands. Instead, wait until your hair is 75-80% dry to use your blow-dry brush of choice.
And when it's time to utilize your blow-dry brush, he says it's imperative that you apply heat protectant, saturating the "upper mid-strands down to the ends" (the latter is really important to concentrate product onto because it's "the oldest, most vulnerable pato of your hair.") Love notes that you can skip the roots because it may weigh down your hair, and people don't typically use much heat there.
A few of our favorites? The L'Oréal Paris Elvive Weightless Blow Dry Primer, Garnier Fructis Sleek + Shine Smooth Blow Dry and Redken Quick Blowout.
When it's time to style, the pro says, "don't just drag it through your hair expecting it to add shape, because that's just going to straighten it," — unless that's the vibe you're going for. To achieve body and style, you need to "curve and ark the brush like a round brush, wind your hair up in it and gently pull it out as you're drying."
Our Favorite Blow-Dryer Brushes
This blow-dryer brush works on all hair types — including fine hair, thick hair and curls — and is a must-have if you love volume and shine. The large oval barrel delivers extra intense lift at the root for a finished look that's as smooth and bouncy as it would be if you paid a visit to the professionals.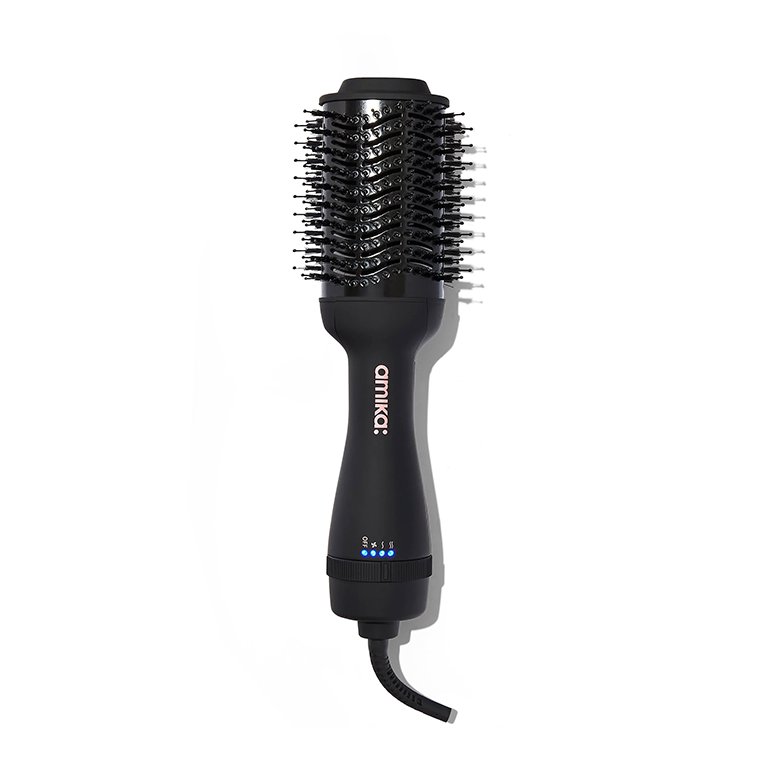 This styler will not only give your hair volume and body, but it'll also brighten up your vanity thanks to its multicolored design. It's best for those with straight, fine hair that want to give their hair more shape.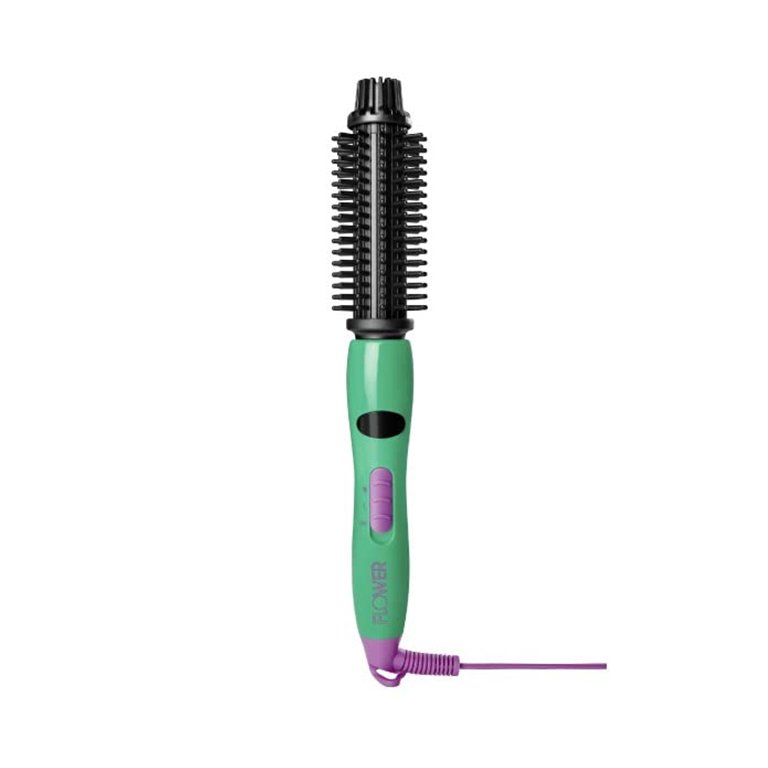 Shoppers rave about the smoothing benefits of this blow-dryer brush, a product of everyone's favorite blowout chain. It utilizes the power of ionic technology, which infuses the hair with negative ions to seal the cuticle and reduce frizz while drying. Not to mention, they also help speed up the drying process.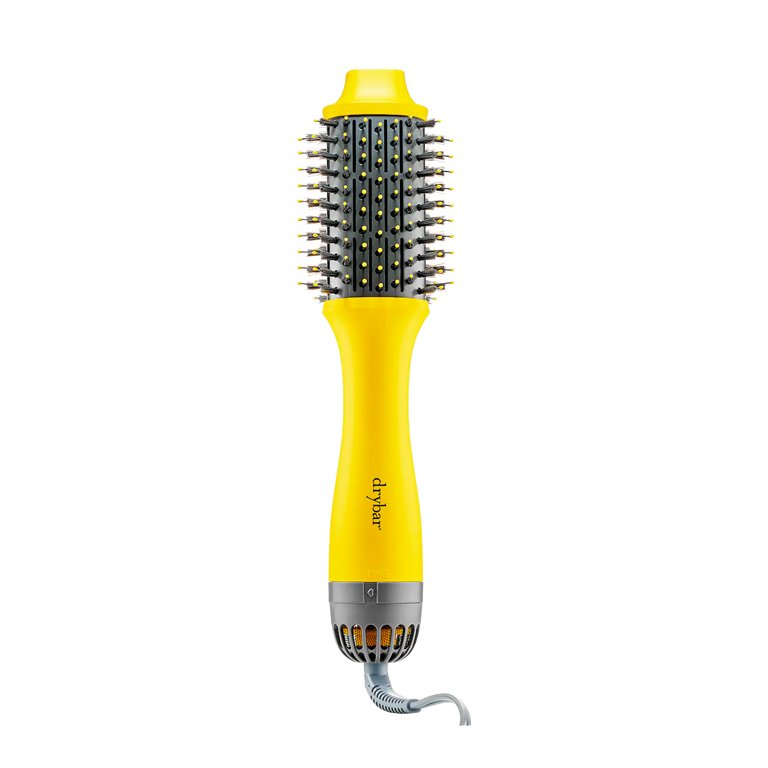 If finding a high-quality blow-dryer brush that isn't heavy is a top priority, you've met your match. Countless reviewers attest to its lightweight design, which rings in at just 1.25 pounds.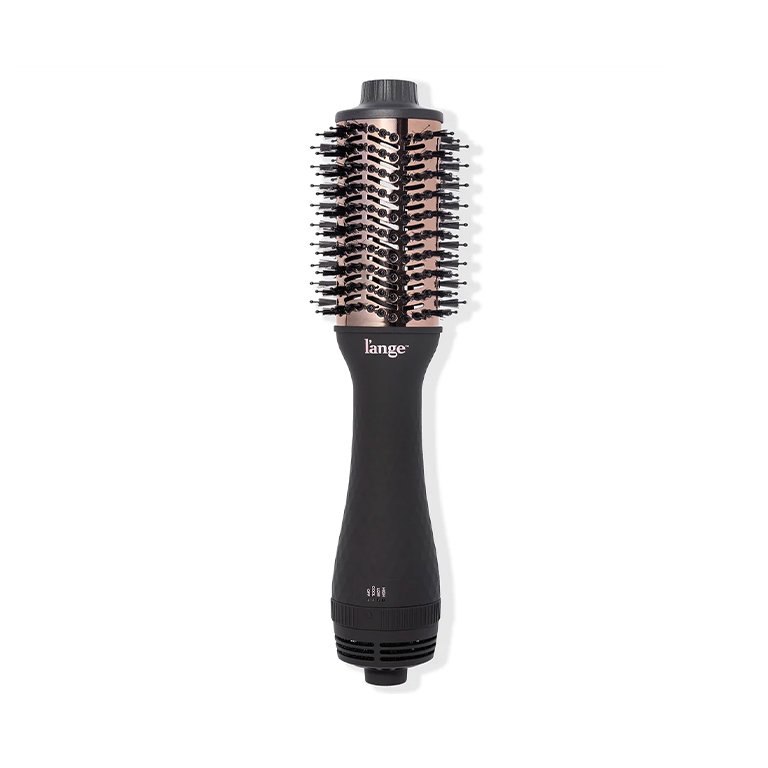 This hardworking styler is great for thick and curly hair times or anyone prone to tangles. It has soft nylon bristles with ball tips that easily brush through hair and tame frizz in the process.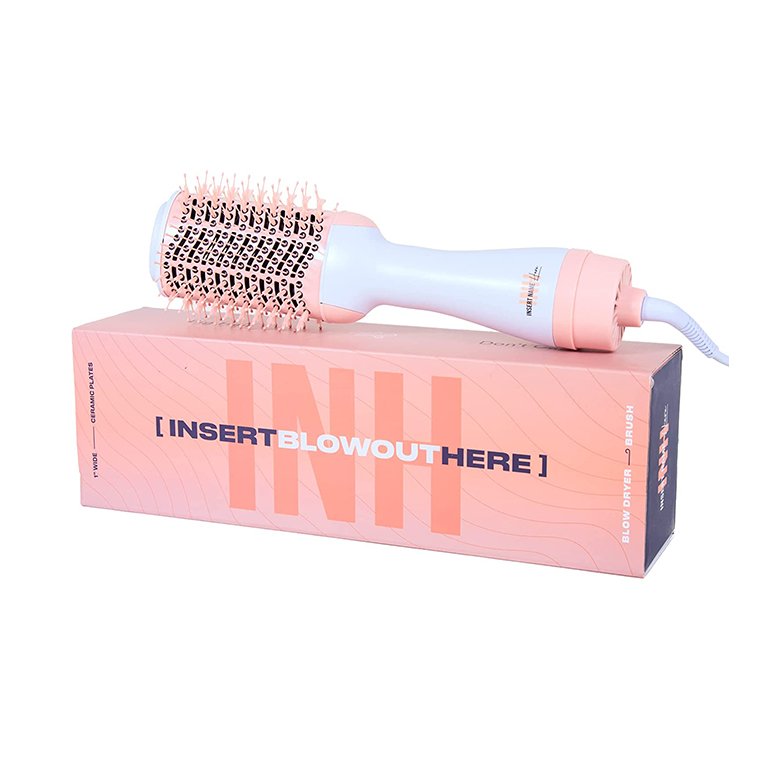 Photo: Chaunate Vaughn

Read more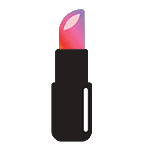 Back to top