Itchy Scalp? Try Soaking Your Synthetic Hair in Apple Cider Vinegar
September 12, 2023
During the colder months, it's time to finally break out those protective styles you've been adding to your Pinterest board all year long and put them to work. Whether you're opting for waist-length box braids or intricate feed-ins, the choices are endless. And spoiler alert, they're all cute. But if you've ever gotten a protective style with added synthetic or kanekalon hair only to have your scalp itch or for small red bumps to appear on your edges a few hours later, you're not alone.
This itchiness and irritation is a common reaction to braiding hair and is a sign that you might be allergic to synthetic hair. Most braiding hair is coated with an alkaline base that can trigger a reaction in many people. But don't despair — it can often be avoided by pre-treating the hair with a simple solution: apple cider vinegar.
Apple cider vinegar lifts the alkaline base from the hair. Once dry, it can be installed without irritating the scalp and hairline. The process is simple and can be the difference between struggling through the next five weeks of a protective style and flourishing from one look to the next. To do this, all you need is apple cider vinegar, hot water and a large bowl or bucket. We're walking you through how to do it, step-by-step, ahead.
How to Fix Itchy Braids
STEP 1: Create Your Mixture
Start by filling a bowl with hot water and apple cider vinegar. The ratio should be one part apple cider vinegar to three parts hot water. There should be enough to completely cover one or two packs of hair.
STEP 2: Let It Soak
Without separating the hair (don't remove the rubber bands or try to comb it out), submerge it in the mixture and wait 15 minutes. After a few minutes, the alkaline base will lift from the hair and form a white film on the top of the water.
STEP 3: Dry the Hair
Once you notice the white film, remove the hair from the mixture and allow it to air dry. Don't worry about the smell — it'll evaporate once the hair is dry.
STEP 4: Style Your Hair
Now you can install and style your hair as normal.
If you've already installed your hair and are experiencing itchiness, don't worry. Add some apple cider vinegar rinse to a spray bottle and spritz the mixture all over your head. You can also use the Carol's Daughter Goddess Strength 7 Oil Blend Scalp & Hair Oil to help relieve dryness and reduce breakage.
Photo: Shutterstock, Designer: Hannah Packer
Read more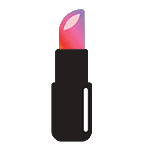 Back to top