What Temperature Should Your Flat Iron and Curling Wand Really Be?
October 15, 2021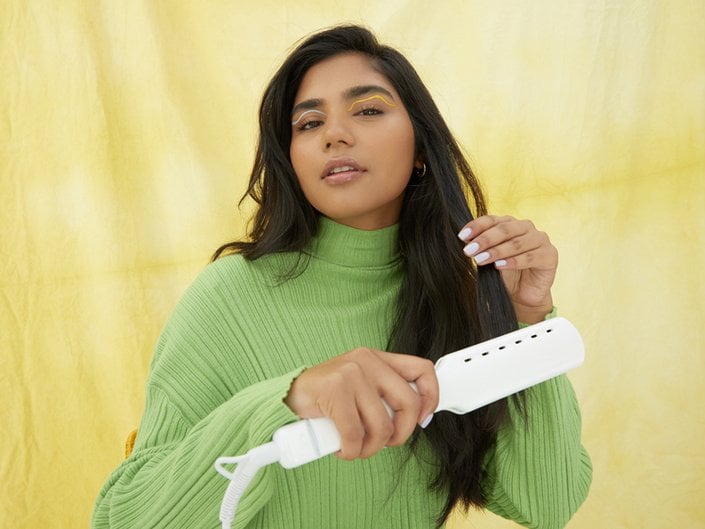 Most of us follow a hair-styling routine that looks something like this: We haphazardly coat our strands in a heat-styling protectant, turn the curling iron or straightener on and proceed to press the plus button to increase the temperature to some arbitrary number. Is 250 degrees too high or too low? What about if you have color-treated hair?
Ahead, we spoke with Mirza Batanovic, Eufora style director, to find out what the ideal temperature for hot tools is — and to help keep you from literally burning your hair off.
What Temperature Should Your Hot Tools Be?
Plainly put, the hotter you go, the more damage you can incur, explains Batanovic. "Think of it like this: The finer your hair is, the lower the heat setting needs to be," she says. "The highest settings should be reserved for the coarsest hair." If you have fine hair, a low temperature of 180 to 280 degrees Fahrenheit will do. This also goes for hair that is color-treated or highlighted — you'll want to keep the temperature on the lower side to prevent fading and damage.
It doesn't matter if you're using a curling iron, curling rod, flat iron, blowout brush or any other hot tool — the same rules apply. If you're still uncertain what the best temperature for your hair is, Batanovic recommends asking for help. "The best person to assess your hair's ability to take heat is a professional hairdresser," she says. Next time you're getting a haircut or color refresh, ask your stylist their thoughts.
How to Tell if Your Hot Tool Is Set Too High
A telltale sign that you're using too high of a setting on your hot tool is dryness, for one. "Another indicator of heat damage or heat exhaustion is if the hair looks dull instead of shiny [or] you use a hot tool regularly and your ends are splitting or snapping off," says Batanovic.
Aside from causing some serious damage to your strands, there's another downside to heat styling your hair at too high of a temperature. "If you overheat the hair it can fall limp, and thus the style won't last," explains Batanovic. For the sake of your hair, sanity and precious time, keep this in mind next time you go to style.
If you think you're using the proper temp but your style still falls flat within a few hours — because, same here — Batanovic says it could mean you're not using the right products to retain it. "Don't underestimate the power of the right heat-protective products," she advises. "They make all the difference — and please, consult with a hairdresser about what's best for your texture or hair type."
The Best Way to Protect Your Hair From Damage
Besides determining the right setting to style your hair on, a heat protectant to guard your hair is a must at any temperature. We share a few of our favorites, ahead.
For Protection + Added Shine
Eufora Thermal Defense Prep
: This multi-benefit prep spray protects from damage and breakage caused by blow-drying and heat styling tools up to 428°F degrees. In addition to that, it detangles, adds moisture and leaves hair with a great shine.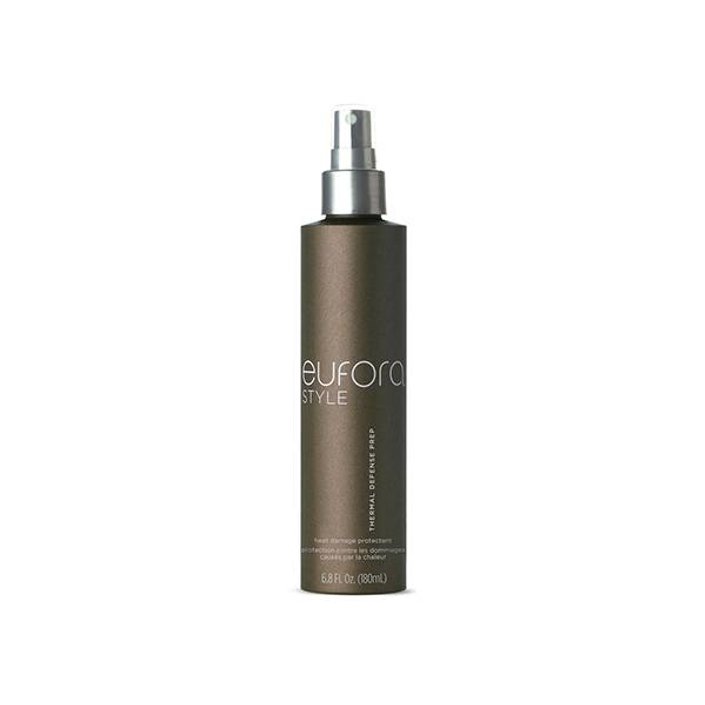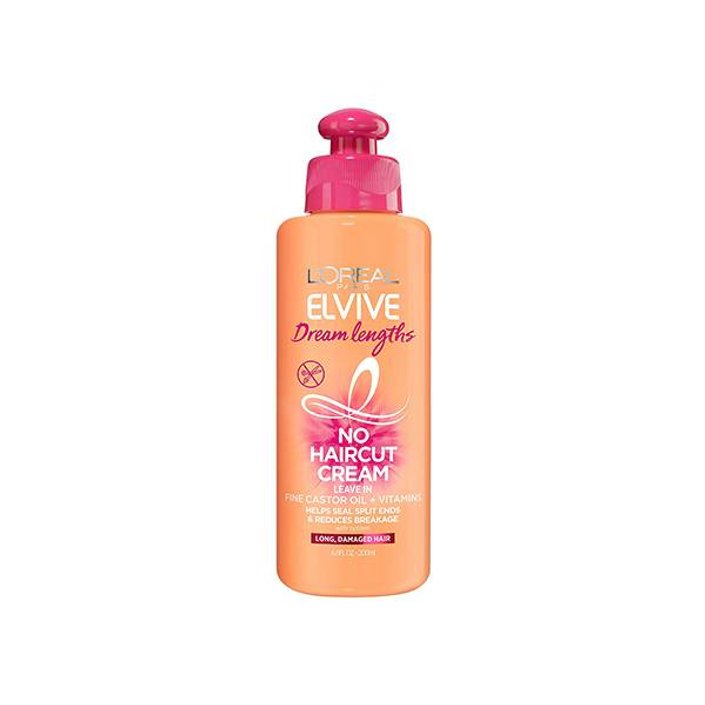 For Protection + Softness
Carol's Daughter Monoi Multi-Styling Milk
: No matter your hair type or texture, this protectant spray will guard against breakage and heat stress. Spray it onto dry or damp hair before styling to allow the blend of natural ingredients — Tiare flowers, Tahitian gardenias, coprah coconut oil and monoi oil — to soften your strands.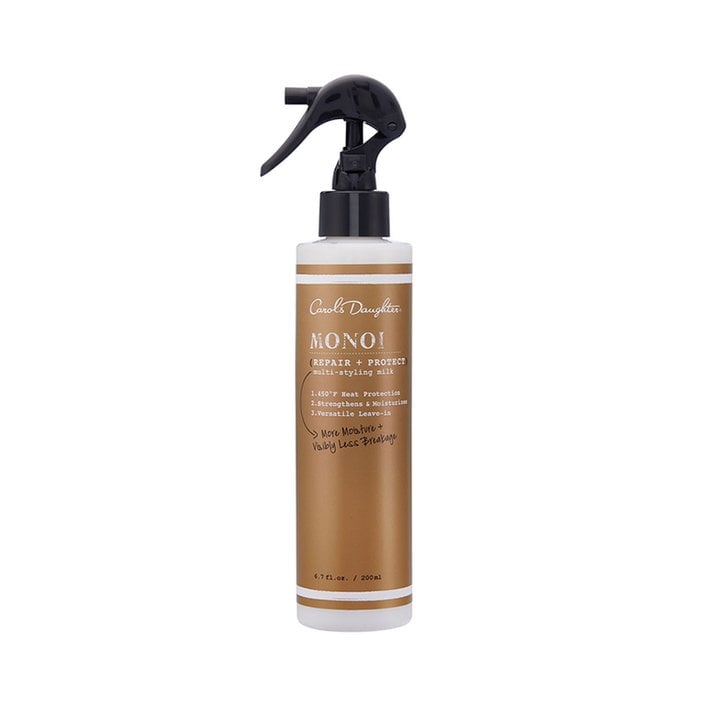 Photography: Chaunte Vaughn, Associate Creative Director: Melissa San Vicente-Landestoy, Art Director: Hannah Packer, Associate Director, Creative Production: Alex Friedlander, Associate Creative Producer: Becca Solovay, Associate Content Director: Sarah Ferguson, Makeup Artist: Jonet Williamson, Hair Stylist: Akihisa Yamaguchi, Wardrobe Stylist: Dominick Barcelona, Digital Tech: Erik Dalzen, Photo Assistant: Matt Licari, Model: Sanzeda
Read more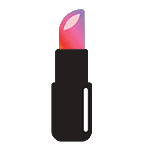 Back to top