Overnight Hairstyles That Will Cut Down on Your Styling Time in the Morning
October 28, 2021
Taming a bad case of bedhead in the morning can be both tricky and time consuming (especially when you're already running late). To stop knots and tangles in their tracks, we've tried our fair share of hairstyle hacks, from using silk pillowcases to creating blowout-preserving buns. Although these tips and tricks can be effective, styling your hair a certain way before you hit the sheets can save you even more time come morning. Read on for four overnight hairstyles to try tonight.
Sock Curls
In this tutorial, @makeupbyhabiibaa demonstrates how to create the easy-to-follow look in just a few steps. To start, split your hair into sections. Then, take a sock and one section of hair, wrap your hair around the sock and roll it upwards, toward the top of your head. Keep the hair secure by forming a bun and loop the end of the sock around it. Repeat this process with the remaining sections. In the morning, gently roll the socks out of your hair to reveal gorgeous curls. Pro Tip: Add dry shampoo (we love the Garnier Fructis Invisible Dry Shampoo) to your roots to add some volume and rub a small amount of styling cream through the curls.
Bantu Knots
Sleep with your natural hair in simple bantu knots to get gorgeous curls sans the heat. Here's what to do: Split your hair into small sections and twist each in circles toward the back of your head to create small mini buns. Secure the knots with hair elastics. Use a stocking or silk scarf to protect your hair while you sleep. In the morning, carefully untwist the knots. Take a comb and tease your hair, paying the most attention to the back. Finish with hairspray. If you need a recommendation, the L'Oréal Paris Elnett Satin Hairspray will give you a strong hold without sacrificing the texture of your natural hair.
Bathrobe Waves
Using the plushy belt of a bathrobe, you can create soft, pretty waves overnight. Start by placing the belt over the crown of your head. Next, spray your hair with water to dampen it. Twist your hair and weave it around the belt. For extra hold while you sleep, wrap the braid up into a side bun, like @negin_mirsalehi does in this video. Spray everything with hairspray and enjoy your night's sleep. In the morning, slowly unwrap your hair. Once you remove the belt, add some texturizing cream, like the Matrix StyleLink Texture Builder Messy Finish Spray, and you're good to go.
Twist Braid
In this tutorial, TikToker @ashleescurls creates a wavy hair look with a twisted braid that's actually cute enough to wear outside of your bedroom. Start with slightly damp hair and spritz a leave-in conditioner, like the Authentic Beauty Concept Hydrate Spray Conditioner, before splitting it into two sections — one on each side of your head. For each section, you're going to split the hair into two pieces and start twisting them together, one over the other. With every twist, grab more hair from the root, similar to how you would integrate hair for a French braid. Keep repeating this process until you reach the ends of your hair. In the morning, untwist your hair and use your hands to separate the waves.
Flexi Rod Set
A go-to protective style for many, flexi rods can help achieve voluminous defined curls sans hot tools, thanks to flexible foam rods — otherwise known as flexi rods. In this reel, @nikethegawdess tightly wraps an inch-thick piece of hair around each flexi rod, twirling it and securing it in place. She repeats the process until all of her hair is wrapped up in the flexi rods. Then, she goes to sleep in a satin cap to keep everything in place. Come morning, she carefully unravels her strands and gently teases them to reveal bouncy, voluminous curls.
Read more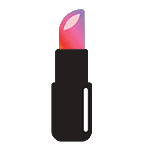 Back to top