Overnight Hairstyles That Will Cut Down on Your Styling Time in the Morning
December 28, 2022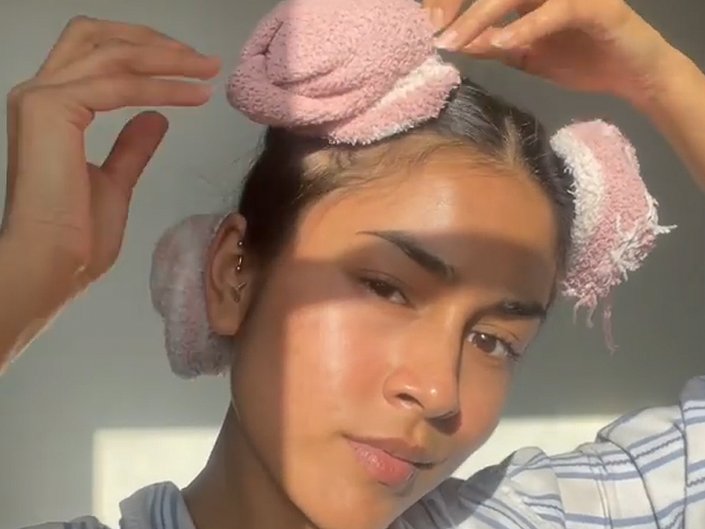 Taming a bad case of bedhead in the morning can be both tricky and time consuming (especially when you're already running late). To stop knots and tangles in their tracks, we've tried our fair share of hairstyle hacks, from using silk pillowcases to creating blowout-preserving buns. Although these tips and tricks can be effective, styling your hair a certain way before you hit the sheets can save you even more time come morning. Read on for 17 overnight hairstyles to try tonight.
Best Overnight Hairstyles
Sock Curls
In
this tutorial
,
@makeupbyhabiibaa
demonstrates how to create the easy-to-follow look in just a few steps. To start, split your hair into sections. Then, take a sock and one section of hair, wrap your hair around the sock and roll it upwards, toward the top of your head. Keep the hair secure by forming a bun and loop the end of the sock around it. Repeat this process with the remaining sections. In the morning, gently roll the socks out of your hair to reveal gorgeous curls. Pro Tip: Add dry shampoo (we love the
Garnier Fructis Invisible Dry Shampoo
) to your roots to add some volume and rub a small amount of styling cream through the curls.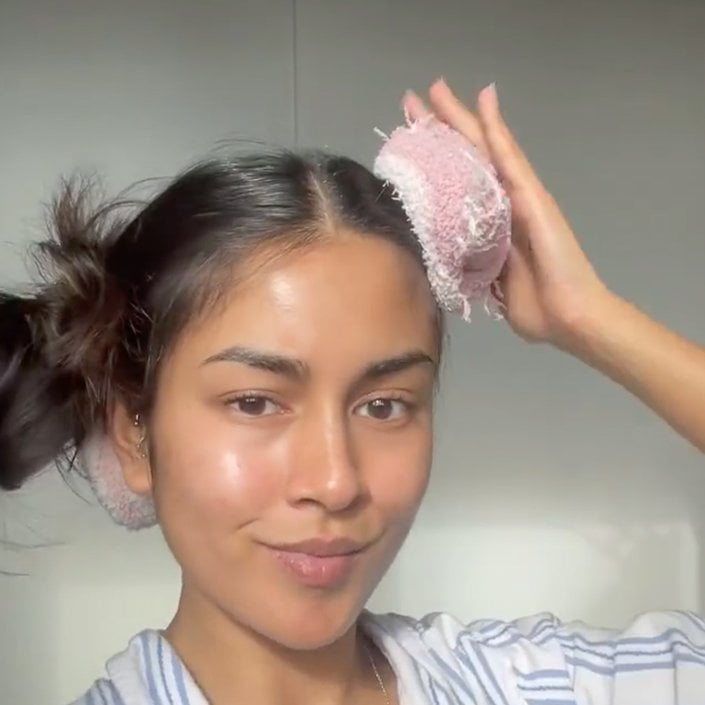 Bantu Knots
Sleep with your natural hair in simple bantu knots, as demonstrated in this TikTok from @elsadesiree, to get gorgeous curls sans the heat. Here's what to do: Split your hair into small sections and twist each in circles toward the back of your head to create small mini buns. Secure the knots with hair elastics. Use a stocking or silk scarf to protect your hair while you sleep. In the morning, carefully untwist the knots.
Beachy Waves
When in doubt, keep it simple. Sleeping in basic braids can result in effortless beachy waves the next day. After washing and conditioning your hair, thoroughly towel dry it and spritz with a wave spray or texturizing spray. Then, braid it according to whatever look you're going for. For looser waves, do one large braid. For a tighter effect, opt for a few smaller braids. In the morning, undo the braid (or braids), tousle your hair with your fingers, and you're ready to go.
Rag Curls
If you have short hair that may not easily wrap around a sock or a bathrobe belt, you can still curl your hair overnight using rag curls. Starting with damp hair, roll small sections of your hair around strips of cloth and tie the ends of the strips into a knot. When you wake up, untie the rags and shake out your hair to reveal stunning curls.
Bathrobe Waves
Using the plushy belt of a bathrobe, you can create soft, pretty waves overnight. Start by placing the belt over the crown of your head. Next, spray your hair with water to dampen it. Twist your hair and weave it around the belt. For extra hold while you sleep, wrap the braid up into a side bun, like @negin_mirsalehi does in this video. Spray everything with a hairspray (we love the L'Oréal Paris Elnett Satin Extra Strong Hold Hairspray) and enjoy your night's sleep. In the morning, slowly unwrap your hair. Once you remove the belt, add some texturizing cream, like the Matrix Total Results Miss Mess Dry Finishing Spray, and you're good to go.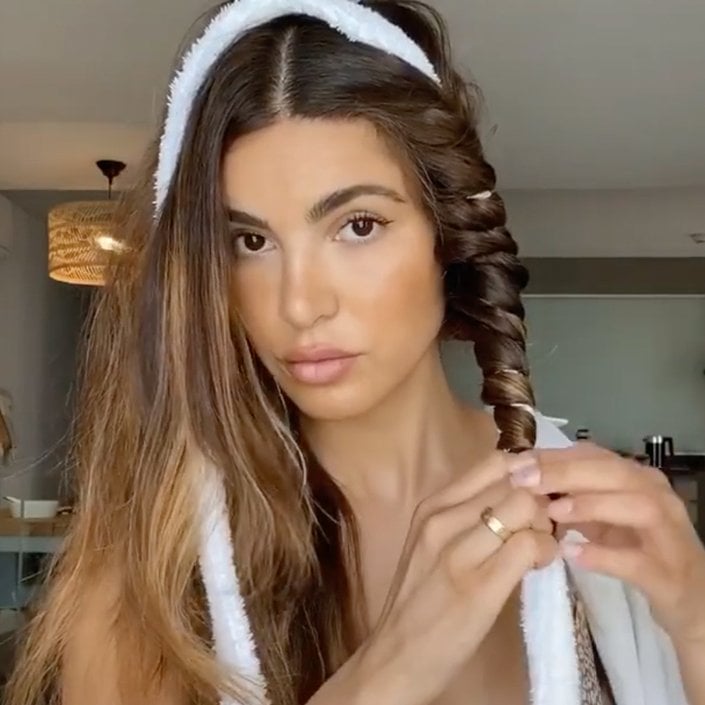 Plopping
"Plopping" your hair is a way to dry your natural curls without damaging them. You'll need a soft cotton t-shirt or a microfiber towel to try this method. It involves laying the t-shirt out on a flat surface (like your bed) and then leaning your head over to gently fold your hair onto the shirt accordion-style. Wrap the t-shirt around your hair like a turban by folding the end of the shirt towards the back of your neck and twisting the sleeves into a knot, as demonstrated in this video. It may take some practice to get the hang of folding the shirt, but once you do, you'll wake up with perfectly bouncy curls.
Pineapple
Another curly hair hack that's great for natural hair, the pineapple method consists of gathering your hair at the top of your head as if you're doing a topknot, then tying a silk hair scarf around the base. Aptly named because it makes your hair look like the leaves of the tropical fruit, pineappling keeps your curls from getting crushed or flattened while you sleep.
Quad Buns
To wake up with loose curls, try quad buns. The quad buns style is pretty much exactly what it sounds like. Split your hair into four sections and twist it into buns, securing them with bobby pins. In the morning, unfasten the buns and comb through your fresh curls with your fingers. These simple twists are a good way to add a little wave to naturally straight hair.
Twist Braid
In this tutorial, YouTuber Lainey Marie creates a wavy hair look with a twisted braid, also called a rope braid, that's actually cute enough to wear outside of your bedroom. Start with slightly damp hair and spritz a leave-in conditioner, like the Authentic Beauty Concept Hydrate Spray Conditioner, before splitting it into two sections — one on each side of your head. For each section, you're going to split the hair into two pieces and start twisting them together, one over the other. With every twist, grab more hair from the root, similar to how you would integrate hair for a French braid. Keep repeating this process until you reach the ends of your hair. In the morning, untwist your hair and use your hands to separate the waves.
Flexi Rod Set
A go-to protective style for many, flexi rods can help achieve voluminous defined curls sans hot tools, thanks to flexible foam rods — otherwise known as flexi rods. In this reel, @nikethegawdess tightly wraps an inch-thick piece of hair around each flexi rod, twirling it and securing it in place. She repeats the process until all of her hair is wrapped up in the flexi rods. Then, she goes to sleep in a satin cap to keep everything in place. Come morning, she carefully unravels her strands and gently teases them to reveal bouncy, voluminous curls.
Headband Curls
All you need for this hack is a soft, stretchy headband. Place the headband over the crown of your headband and twist your hair into as many sections as you'd like, looping them around the headband to keep them in place. When you wake up, gently let your curls down.
Loose French Braid
For a more lowkey overnight style, try a classic French braid — with a twist. Once you've completed the braid, use your fingers to gently pull it and loosen it. Not only will this create looser, more natural looking waves, but it will also make it more comfortable to sleep in.
Cocoon Curls
Cocoon curls are a type of overnight heatless curls that don't require the use of curlers, socks, rags or any other tool. All you need is a brush, the hair gel or curl activator of your choice and your fingers. In this tutorial, YouTuber Jessica Horvath preps her hair by dampening it, then begins tightly winding small sections of her hair around two fingers, leaving approximately five centimeters at the bottom. She takes the leftover hair at the bottom of the curl between her two fingers, pulls the cocoon down and forms a loop with the remaining hair and her finger. The process is repeated until her whole head is covered. In the morning, she undoes the cocoons by gently tugging on the ends and separates and styles her curls with a curl activator.
An Overnight Hair Mask
Though not technically a specific hairstyle, using an overnight hair mask is an easy way to wake up with gorgeous, refreshed hair. We love the Kerastase Nutritive 8H Night Serum, which nourishes, softens and detangles your locks overnight.
Scrunchie Curls
Curling your hair has never been easier than with this quick method using two scrunchies. Separate your hair into two pigtails and twist each one around a scrunchie, forming space buns. In the morning, take out the scrunchies and shake your hair out.
Messy Bun With a Claw Clip
It doesn't get more low maintenance than piling your hair on top of your head in a messy bun and securing it with a claw clip. You'll wake up with textured bed head — in the best possible way. Just remember to clip the bun in place high enough on top of your head that it won't be painful to sleep on.
Leggings
The latest unusual beauty hack to go viral on TikTok is curling your hair overnight using leggings. Yes, you read that right. Separate damp hair into two sections as if you're doing pigtails and place the leggings on top of your head so that there is a leg on each side. Wrap the sectioned hair around each leg and tie, rolling the foot openings up over the bottoms of the pigtails to secure the style in place.
Read more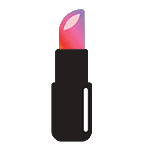 Back to top