Is Hair Plopping the Lazy Girl's Alternative to Hair Scrunching?
January 27, 2022
Even though you've been scrunching your hair since high school, curly- and wavy-haired folks everywhere are trading in the tried-and-true method for hair plopping. You're probably wondering what hair plopping is? And is it really better than scrunching? We spoke to Sophie Gutterman, Beverly Hills-based celebrity hairstylist and textured hair expert, to find out. Below, she explains everything you need to know about the curl styling alternative.
Hair Plopping Explained
Hair plopping consists of wrapping damp curly or wavy hair, after product application, in a towel or t-shirt until the hair is dry, or even overnight. Gutterman explains that hair tends to stay in the position in which it dries and the towel or t-shirt provides support to curls while drying, keeping them in place and allowing them to form a ringlet shape.
"Hair plopping is great because it requires very little effort and especially when done overnight," says Gutterman. "It's a fantastic method when you don't want to or simply can't take the time to scrunch and diffuse … Or if you are just not confident in your scrunch and diffuse (or scrunch and air dry) technique."
Hair Plopping vs. the Scrunching Method
Does plopping reign supreme over scrunching? Well, it depends. "If the goal is simplicity, then plopping would be the better option to scrunching," says Gutterman. "But if your goal is to achieve the most defined, symmetrical and voluminous curls, the scrunch and diffuse method will still almost always win out as it gives you much greater control over the end result."
Hair Plopping Product Recommendations
Gutterman recommends using
EVOLVh WonderBalm
from roots to tips followed by
EVOLVh TotalControl Styling Créme
for a combination that defines waves without the crunch. We love spritzing
L'Oréal Paris Dream Lengths Curls Refresh & Reshape Leave-In Spray
to refresh waves. The sculpting formula contains hyaluronic acid and castor oil to lock in hydration.
Hair Plopping Tips
Make sure to remove excess water from the hair before wrapping. "Use a soft t-shirt rather than a towel to reduce frizz," says Gutterman. "Also, don't forget about the correct product application to help with definition and reducing frizz."
Read more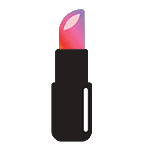 Back to top