How to Sleep With Wet Hair and Have It Still Look Good the Next Day
December 28, 2022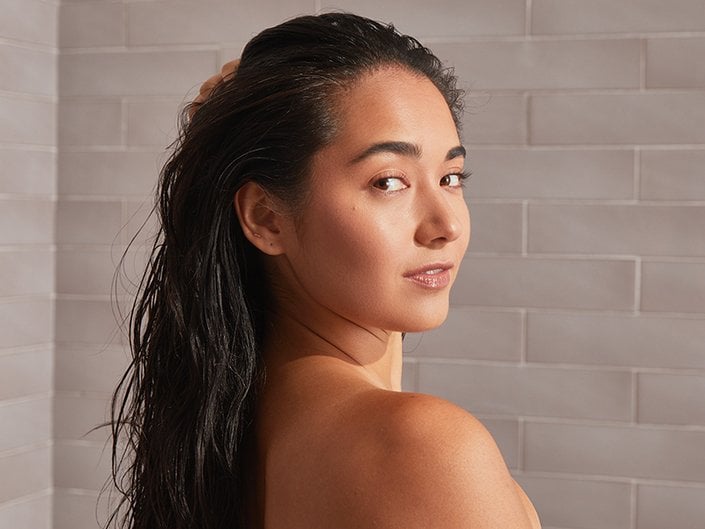 Just like a
great skincare routine
, the perfect hair-care routine is simple, effective and tailored to your personal needs and lifestyle. In the same way someone with sensitive skin avoids doubling up on acids, those with thinner, finer hair probably shouldn't be piling on
leave-in treatments
. But even if you've got your
wash routine
down and your favorite products stocked, sometimes life happens.
Maybe you took a
late-night spin class
or ended up finishing your work day at 11 p.m. Whatever the case, sometimes you just have to wash your hair before bedtime. And with every late-night shower comes the inevitable question: How do I sleep with wet hair?
For all our midnight hair worries, we went straight to the experts. Read on for everything you need to know about going to bed with wet hair and still having it look good the next day, according to
Nick Stenson
, beauty expert and brand ambassador for
Matrix
, and
Nunzio Saviano
, expert stylist and salon owner.
Is It Bad to Sleep With Wet Hair?
"Going to sleep with wet hair is not often recommended because it limits your styling options in the morning in most cases," shares Stenson. "Soaking wet hair can lead to unwanted mold and mildew in your pillows."

Saviano agrees, adding that sleeping on wet hair can harm the hair cuticle and create lasting damage.

But sometimes life happens, and you find yourself fresh out of the shower at midnight. In those cases, our experts have a few tips. First off, Stenson suggests protecting pillows with a microfiber towel as a precaution. Meanwhile, Saviano follows a helpful rule of thumb: "Your hair shouldn't be so wet that your pillow gets damp."


The Best Ways to Sleep With Wet Hair, According to Your Hair Type
Straight Hair
For those with straighter hair, Stenson suggests first towel blotting hair to remove as much water and moisture as possible. If you can, avoid adding any product. If needed, apply a lightweight leave-in treatment from the mid-shaft through the ends to help tame frizz and knots. Then, divide hair into two braids (Stenson favors French braids, but Saviano says any will do) and get some beauty sleep. In the morning, remove the braids and add a texture-building spray to emphasize waves for a more lived-in look. If hair lacks volume, follow with a spritz of dry shampoo.


Wavy Hair
Wavy hair tends to be more prone to frizz, especially when going to bed with wet hair. After blotting with a towel, apply a leave-in conditioner spray, anti-frizz cream or hair oil — whichever you prefer. Saviano notes that it's important to use the right amount of product depending on the thickness and length of your hair; too much product will leave hair weighed down and greasy, but too little product will make hair difficult to manage. Stenson then suggests creating two loose (but secure!) buns on opposite sides of the nape. Upon waking, simply release hair from the buns and finish with some lightweight hairspray for hold.


Curly Hair
To prep curly hair for wet sleeping, blot to remove as much moisture as possible before applying your leave-in treatment of choice. To follow, rake in hair gel and make sure it's evenly distributed throughout the hair. Stenson suggests clipping hair up at the crown in three to four large jaw clips and covering it with a silk bonnet or scarf overnight. Meanwhile, Saviano prefers applying a combination of anti-frizz styling cream, oils or leave-in conditioners and skipping the gels and mousses, which he says can make hair stiff, hard and crunchy. Follow by dividing hair into two to four loose braids to soften up the curls, tame frizz, and control volume. The next morning, simply release hair from the clips or braids and shake and shape as needed.


Coily Hair
For coily hair, forget everything Stenson said about towel blotting hair. Instead, he suggests working with fully saturated hair and prepping with a leave-in treatment and curl moisturizing cream. Then, create four to six large, two-strand twists and secure with either clips or silk scrunchies. Cover with a silk scarf or bonnet overnight to avoid any disturbances. The next morning, remove the twists and apply a lightweight oil to ensure a soft definition at the ends.


The Best Products to Apply Before Sleeping on Wet or Damp Hair
Wake up with moisturized, defined curls with this hard-working leave-in cream. It locks in long-lasting, deep hydration and fights humidity to keep curls bouncy without weighing them down. Make frizzy, greasy, crunchy curls a thing of the past with this blend of hyaluronic acid and fine castor oil.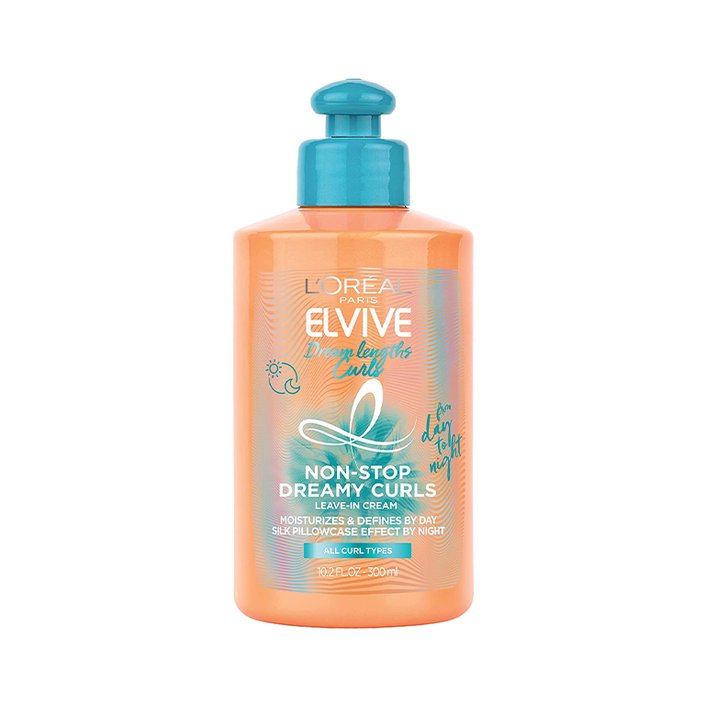 This lightweight serum hydrates hair overnight, so you can wake up with soft, shiny strands. A five-vitamin blend and Irish root extract work together to nourish hair for up to eight hours, leaving hair with a silky, satin finish. While you get some much-deserved shut eye, the serum works double time to moisturize and detangle hair for easy morning styling.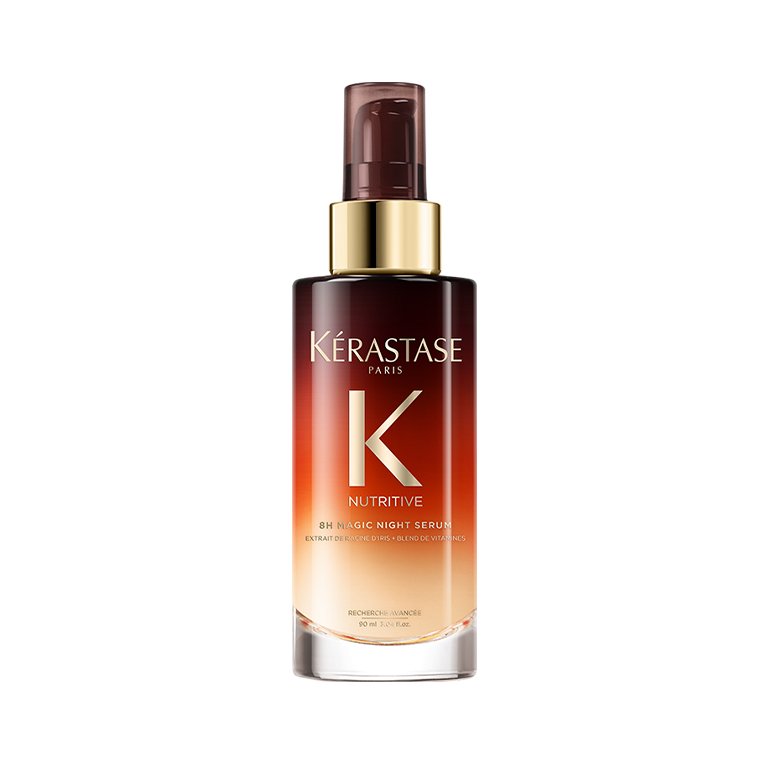 Perfect for curly and coily hair types, this rich cream imparts deep moisture and leaves hair looking glossy, nourished and frizz-free. A trifecta of shea butter, soybean oil and agave nectar protects hair from unsavory results (think breakage, frizz and unmanageability) by intensely hydrating and softening hair overnight. Simply work a quarter-size amount through soaking-wet hair, squeeze out excess water and add more or style as necessary.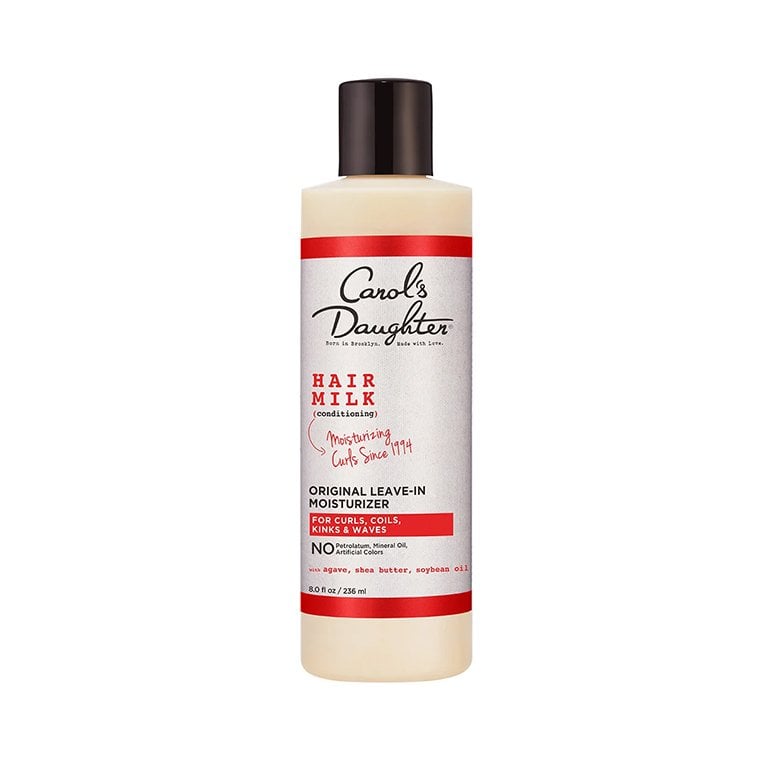 This leave-in is potent but gentle, making it ideal for protecting finer, damaged hair from breakage and tangles. It promises to prevent split ends and breakage, repair strength, moisturize, soften, improve detangling, smooth flyaway, add shine, protect against heat damage, condition and deliver healthy-looking hair in a seriously effective 10-in-1 (count them!) treatment. With a light honey scent, the perfect leave-in nourishes hair overnight and makes for a great hair day.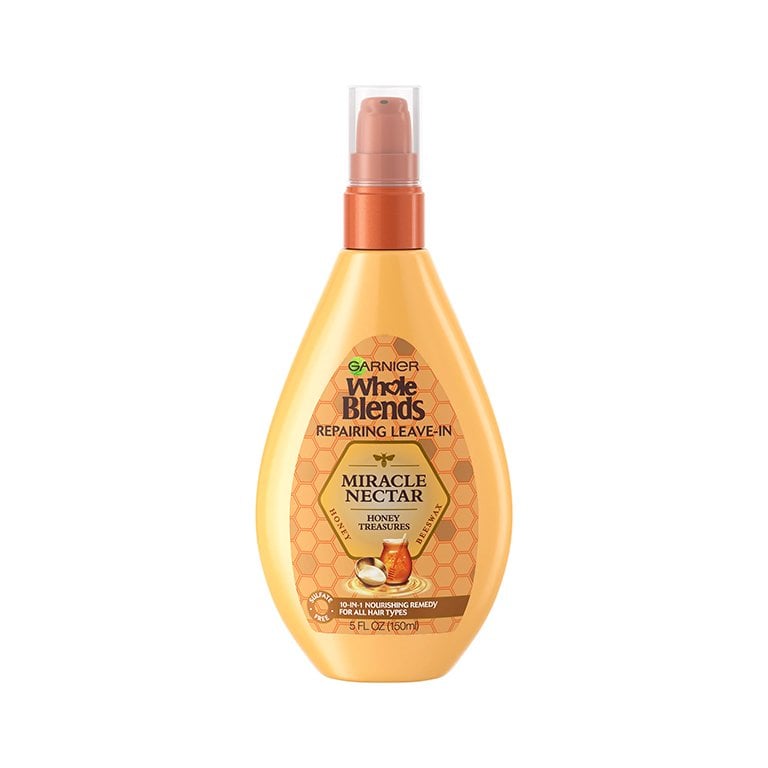 For hair in need of some serious TLC, this leave-in repairs damage and reinforces weakened bonds to improve hair strength, The intense conditioning treatment protects against fading color and breakage for visibly smoother, shinier hair. Star ingredient citric acid works to strengthen weak bonds and balances hair pH, while providing heat protection of up to 450-degrees fahrenheit. It's worth noting that because this product is made with an AHA, the brand recommends taking sun protection precautions (sunscreen, seek shade or wear a hat!) to avoid any sensitivities.
Soothe dry, dehydrated hair without weighing it down. This daily leave-in serum replumps and reshapes for 72-hours of full, bouncy hair. The skincare-inspired serum features hydrating superstar hyaluronic acid for intense replenishing and revitalization, as well as long-lasting moisture. It can be used on both wet and dry hair.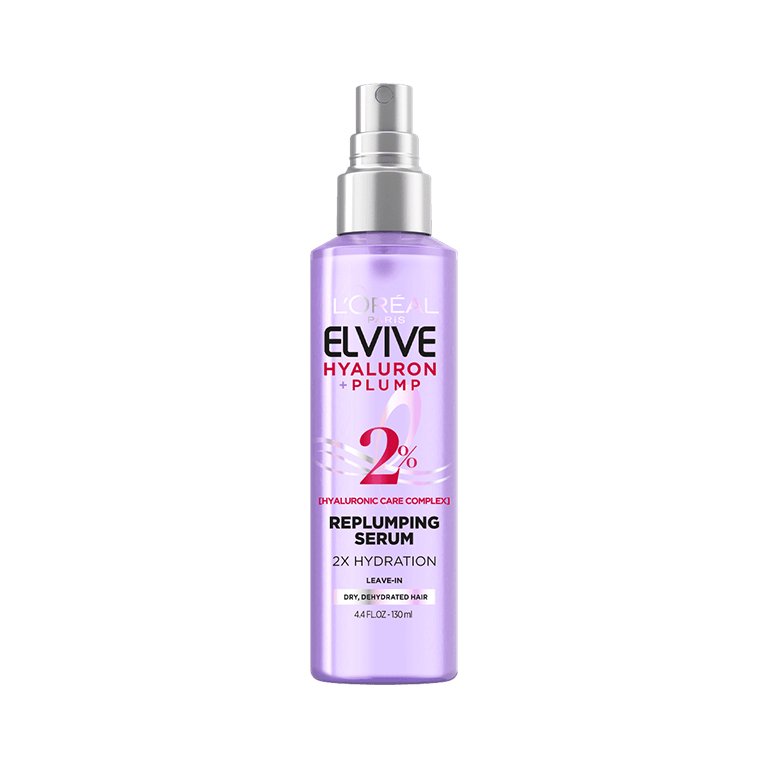 For minimum effort and maximum results, try the Matrix Total Results Miracle Creator Multi-Benefit Treatment Spray. With a whopping 20 beautifying benefits, it helps prevent breakage, adds moisturize and fights frizz in just a few spritzes. It shields against external aggressors and lightly conditions to control fly-aways without leaving hair feeling heavy or greasy.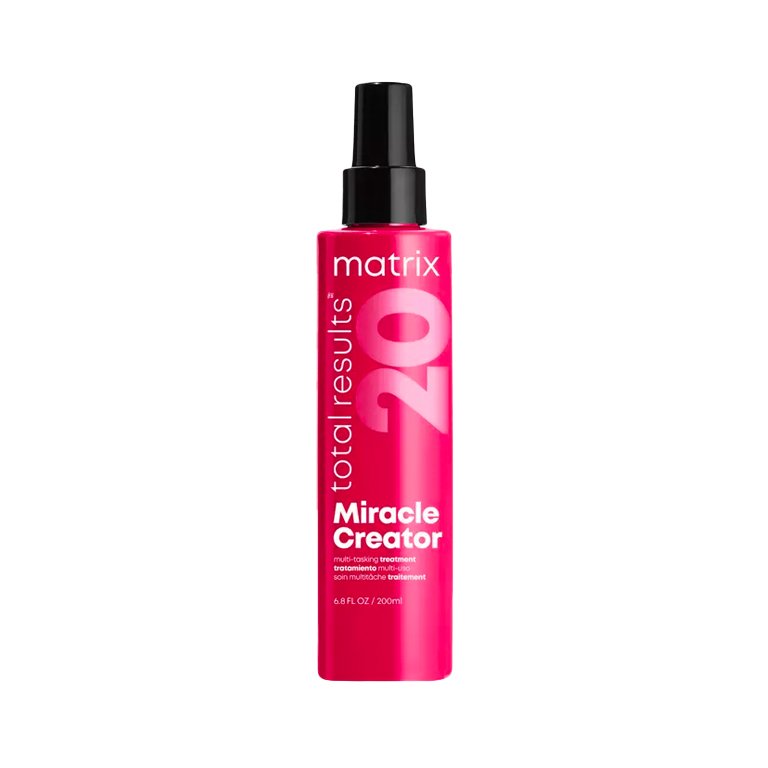 We love this coconut oil- and fennel seed oil-infused hair milk because of its lightweight, spray-on format. And as its name suggests, it offers 25 different benefits to the hair — some of which include detangling, heat protection, frizz control, hydration, damage repair and more. It can be used on all hair types, wigs and weaves. To use it, spritz it into your hair from mid-lengths to ends and either head to bed or start styling.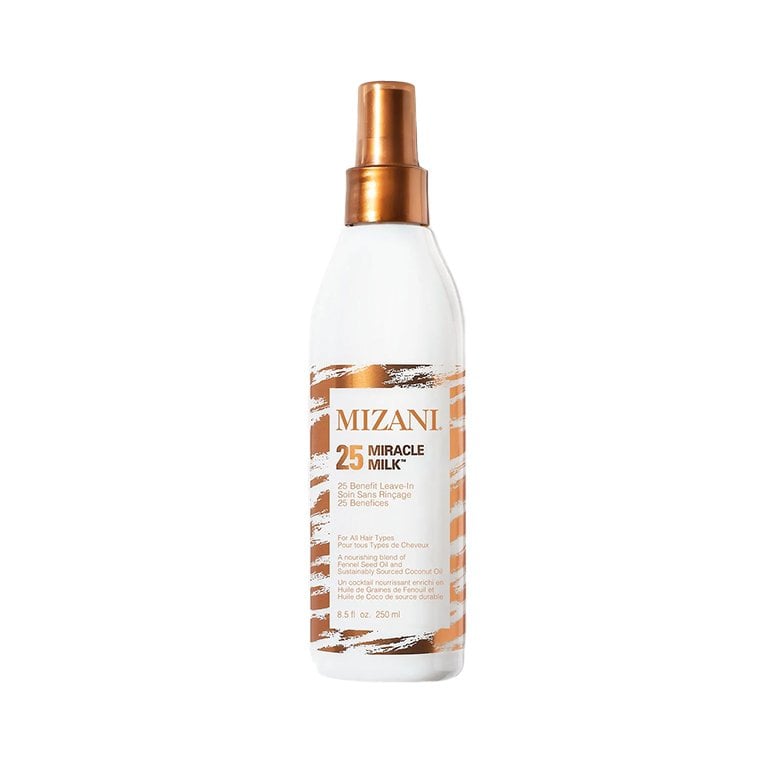 For limp, fine hair, consider a leave-in treatment that's equal parts conditioning and volumizing. According to the brand, this option from EVOLVh adds a lightweight boost of hydration for soft, bouncy hair without any of the heaviness richer options can sometimes leave behind. Powered by body-boosting natural flaxseed oil, essential fatty acids, and antioxidants, the brand reports that it moisturizes and detangles for full, voluminous hair.
Ideal for finer, frizzy hair, this leave-in boosts moisture and calms frizz in a lightweight formula that leaves strands feeling refreshed, not overworked. A blend of aloe vera, tamanu oil, honey and eucalyptus leaves hair manageable and shiny, according to the brand, while detangling and replenishing dry, dehydrated hair.
Infused with 16 essential oils and nourishing, natural ingredients, this hair treatment leaves hair soft, silky and shiny, according to the brand. It features a fresh, herbal scent and tames frizz, banishing dry, brittle hair that smells burnt to a crisp.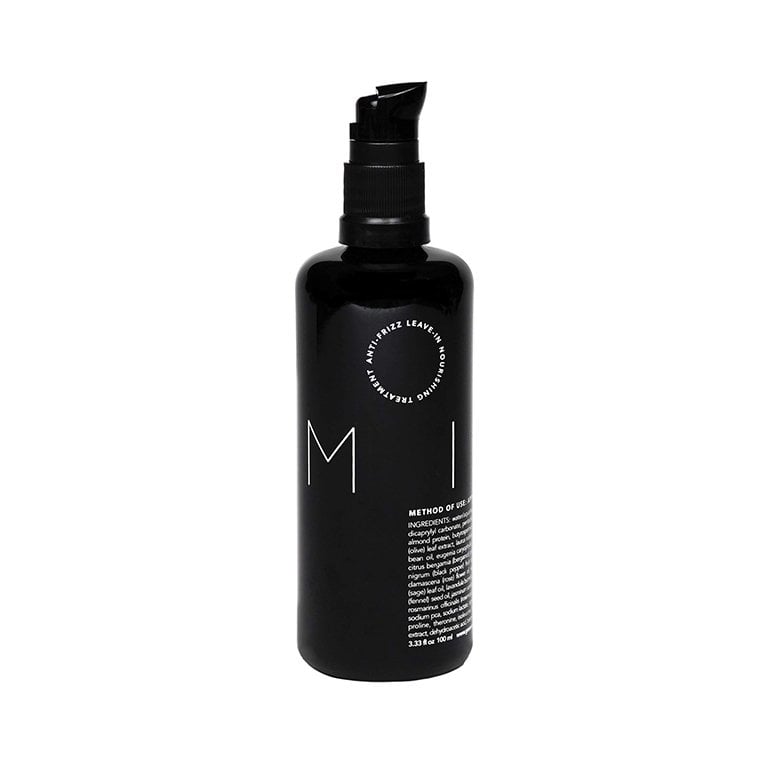 Read more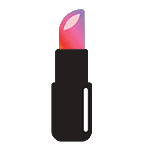 Back to top