6 Best Leave-In Conditioners That Are Available on Amazon
March 22, 2022
1 / 6
For strong, moisturized and radiant curls, try this nourishing leave-in cream. Infused with coconut and monoi oils, it works to repair, strengthen and intensely hydrate coils for a more defined, smooth and healthy-looking finish.
2 / 6
If you have coily hair that's in need of a boost, look no further than this Dreamy Curl Cream. Formulated with a blend of hyaluronic acid and fine castor oil, it strengthens and locks in moisture so your curls look bouncy, luminous and defined — even in the most humid weather.
3 / 6
Combat dry, frizzy strands on a budget with this super affordable leave-in conditioning cream. For only $2.92, the argan oil-infused formula strengthens and moisturizes hair while keeping frizz at bay.
4 / 6
With over 25 hair benefits, it's no wonder this leave-in treatment is called a miracle milk. The lightweight spray works as a heat protector, detangler, damage repairer, moisturizer and frizz-minimizer that's ideal for all hair types. Apply it on damp hair and you'll experience shinier, softer strands by the time your hair dries.
5 / 6
Formulated with roucou oil — which is full of antioxidants — this all-in-one treatment strengthens and protects hair against environmental damage. Apply 10 to 15 spritzes over damp hair to help moisturize, soften and control frizz.
6 / 6
This lightweight, leave-in conditioning spray is fortified with a blend of rosehip, argan and coconut oils to fight frizz and detangle hair. It also helps seal the hair cuticle to lock in moisture and restore luster without leaving behind product buildup.
Designer: Juliana Campisi
Read more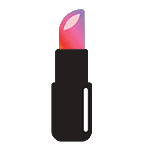 Back to top