#WCW: Dermablend's Emily Rejouis
September 20, 2017
When the Assistant Vice President of Global Marketing at Dermablend raves about a product, you not only listen, you ask her why. An accidental beauty exec, Emily Rejouis went from the halls of European Parliament to repositioning Dermablend –– a beauty brand that redefines the words full coverage (the brand is known for covering up tattoos). We recently caught up with her to talk about her favorite foundation, diversity in beauty and her makeup bag essentials.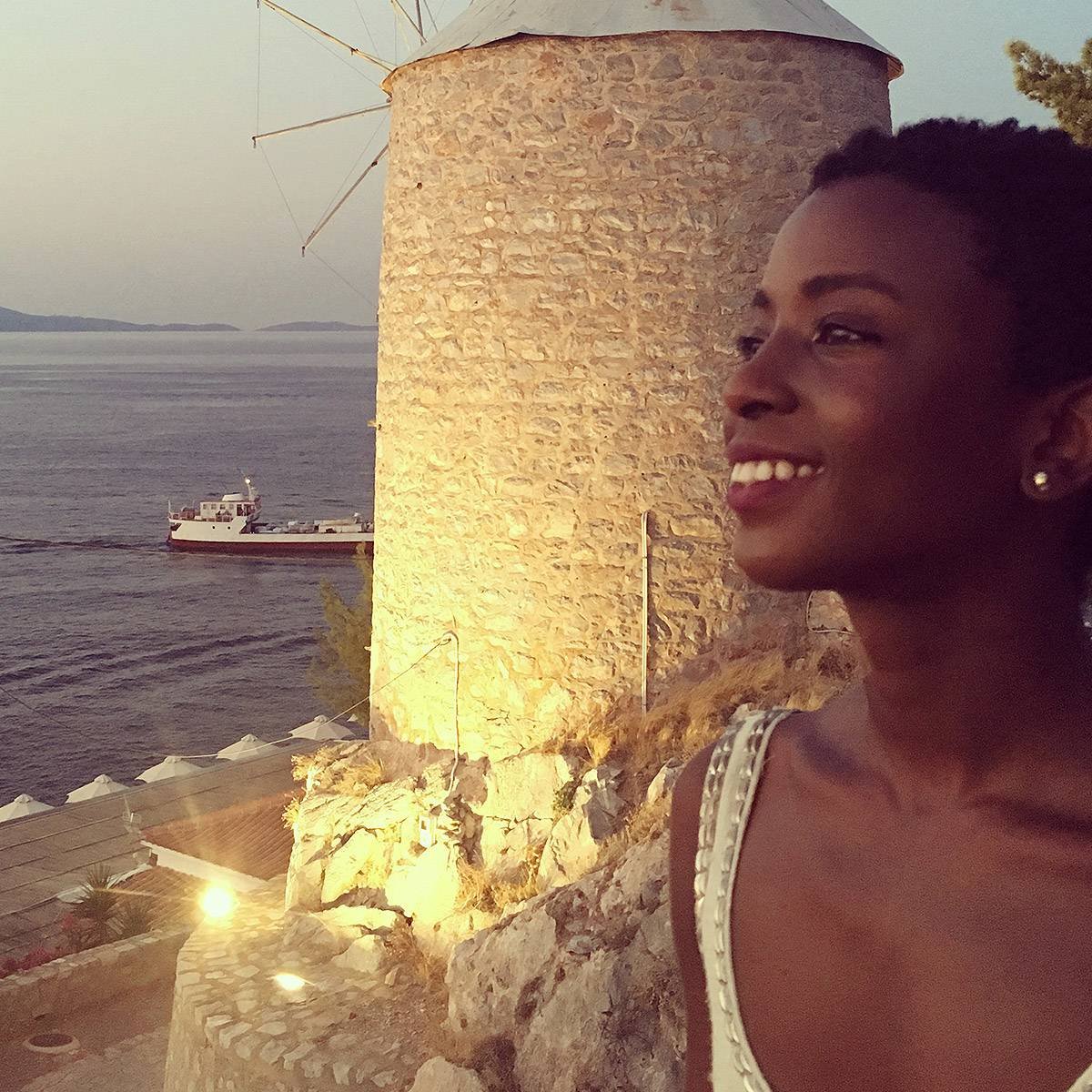 How did you get started in makeup?
Totally by chance. I thought I wanted to do international relations but an internship at the European Parliament proved too bureaucratic. I loved writing, but an internship in publishing proved not fast-paced enough. I met a woman at a career event who gave me a mock interview. She was in HR for L'Oréal USA and gave me my last internship in beauty, which started my career.
What moment in your career are you most proud of?
I don't have one defining moment that I'm proud of, but I am proud of how my career has evolved over time. I've been given the opportunity to go abroad, do a digital rotation to further my learning and work on big brands where I learned how to be in the beauty biz and small brands where I learned why I'm in the beauty biz. I feel super well-rounded and prepared for new challenges as a result and that's a good feeling.
What's your favorite product at the moment?
I'm totally biased, but the new Dermablend Flawless Creator is truly one of the best foundations I've ever tried. After working on several makeup brands, this is actually the first time I get to wear a foundation in my actual shade (85N). It's super silky and a little goes a long way. Plus I have super sensitive skin and it's fragrance-free, non-comedogenic and allergy-tested so it's really great for all skin types.
Aside from a wallet and phone, what do you keep in your bag at all times?
Depends how big the bag is! But one essential I never leave home without is some shade of berry lipstick. It's kind of my signature.
If you weren't doing makeup, what would you be doing and why?
If I weren't in beauty, I would probably be in art. Maybe a gallerist or art dealer. I'm a big fan of aesthetics and I love going to art museums and galleries. In a way, I would still be in the pursuit of beauty!
What does beauty mean to you?
The recent work I've been doing at Dermablend with the new brand positioning deals a lot with this fundamental question. I believe beauty is both tangible and intangible. There's aesthetics, and then there's feeling. It's actually something that is super important to me personally to break down the traditional definitions of beauty within the industry (both explicit and implicit). For me, beauty is freedom. Freedom to be who you want to be and look how you feel best. At Dermablend we believe you are beautiful with or without makeup. That may seem contrary to a makeup brand's purpose but Dermablend has always been more than just a makeup brand. Dermablend has helped many people through fundamental milestones of their lives. Our new brand platform is about celebrating choice and that is really meaningful.
Read more