5 New French Manicures That Will Make You Do a Double Take
May 24, 2019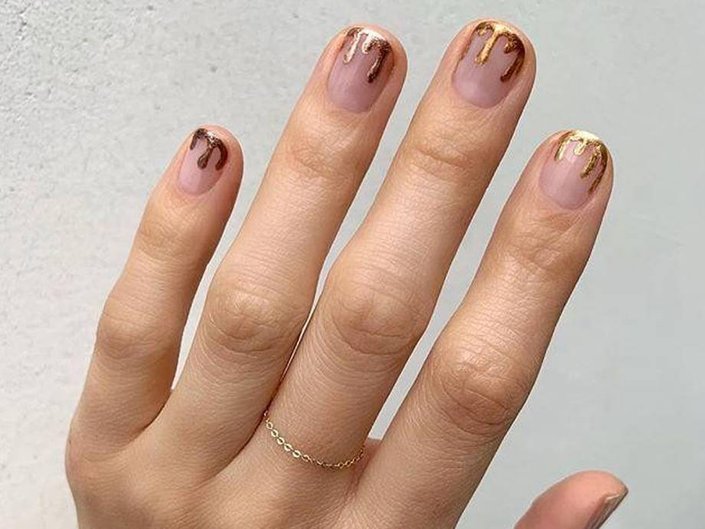 The French manicure is a cult-classic polish style and even though pairing different colors and textures in this style is a cool way to modernize it, we appreciate pushing the polish boundaries even further to create unique nail art. Out-of-the-box French manicures have been appearing all over our social feeds lately, so we rounded up five of our favorites that we think you'll dig, too.
The Dripping French Manicure
Why style a French manicure in the same boring straight lines when you can add some movement to them? We're reeling over this look by @betina_goldstein using the Treat Love and Color Metallics by Essie. The drip effect can be layered on with a small brush over top a glossy clear nail to make it simply eye-catching.
The Upside-Down French Manicure
If you really want to change up a typical manicure, an upside-down French is the way to go. Using an electric blue shade, trace along the natural curve of your nail bed over top Gossamer Garments by Essie. We love this one because it really turns the French manicure on its head.
The Duo French Manicure
For a spin on a French mani with a duo of colors, we love this look by Paintbox using a brown nude and black. Start with a clear polish all over the nail bed, then apply a thick coat of nude on the tips and a small black line on top.
The Curved French Manicure
The tip of a French manicure is always the most interesting to work with, which is why we're obsessed with this curved look by Olive & June. Instead of applying your line in a direct fashion, apply it on an angle to create an arc.
The Patterned French Manicure
Read more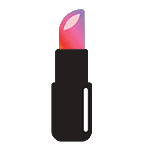 Back to top