Holy Sh*t, This Star Stencil Eyeshadow Look Is Cool
January 08, 2020
Just because the holidays are over doesn't mean the dramatic, eye-catching makeup looks should stop. For 2020, we're making it our new year's beauty resolution to be more daring and fun when it comes to our makeup — starting with this star stencil eyeshadow look. We first spotted this ah-mazing look on Australian makeup artist Merton Muaremi's Instagram and couldn't take our eyes off of it.
The "starry eyed beauty," as he called it, had us so inspired that we wanted to recreate the look ourselves, with a little guidance from Muaremi himself and makeup artist Jonet Williamson. Here's the tutorial, ahead:
STEP #1: Grab Some Star-Shaped Stickers
Muaremi created the sharp star shape using stickers on the eyelids. You can purchase them on Amazon or at your local craft store, just be sure you get the right size — preferably medium. Begin placing the stickers on a clean lid, starting with the inner corner and working your way out. Placing the innermost star first will act as a guideline for the rest of the stickers. Continue adding stickers, working your way up to the brow, until you're happy with the placement.
STEP #2: Add the Eyeshadow
You have two options when it comes to the shadow. Muaremi used Merhon Metallic loose pigment powder mixed with a setting spray, but liquid or cream eyeshadow works, too. Use whatever medium you're most comfortable with or have on hand, just keep the color selection in mind. You want to use a color that's going to stand out against your skin.
Using L'Oréal Paris Brilliant Eyes Liquid Shadow in String of Pearls, Williamson smoothed the eyeshadow across the entire lid with the doe foot applicator. To keep the outer edge of the look sharp and clean, she applied a piece of tape that you can remove at the end. For the inner corner of the eye, she used a small, pointed blending brush to buff in the shadow.
STEP #3: Layer On a Second Coat
If you wanted to really punch up the color, add a second layer to the eyeshadow. This can be with the same shade or using a complementary color.
STEP #4: Remove the Stars
Once the eyeshadow dries, you're ready to peel off the stickers using a pair of tweezers. "It will crease a little bit if you put the shadow on too thick," says Williamson. "If you plan on wearing it for a long time, be sure to apply thinner layers."
STEP #5: Finish the Rest of Your Face
"To make the eyes the focus of this makeup, I want the skin to be clean and fresh," says Muaremi. This means fluffy, natural brows, a touch of color to the cheeks (he used RMS Beauty Lip2Cheek Cream in "Modest") and a flush of pink gloss to finish it off.
Read More:
The Best Graphic Eyeliner Looks of 2019
This Might Be the Easiest Eye Makeup Tutorial Ever
A Tutorial for How to Wear Black Eyeshadow (And Look Really Cool While Doing It)

Photographer: Chaunte Vaughn, Art Director: Melissa San Vicente-Landestoy, Makeup Artist: Jonet Williamson, Makeup Assistant: Nana Kumi, Hair Stylist: Kiyo Igarashi, Visual Designer: Hannah Packer, Producer: Jessica Thiel, Digital Tech: Paul Yem, Model: Mason
Read more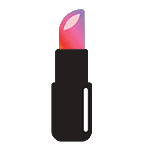 Back to top