What to Know About BB Cream — And 5 Formulas We Love
July 27, 2021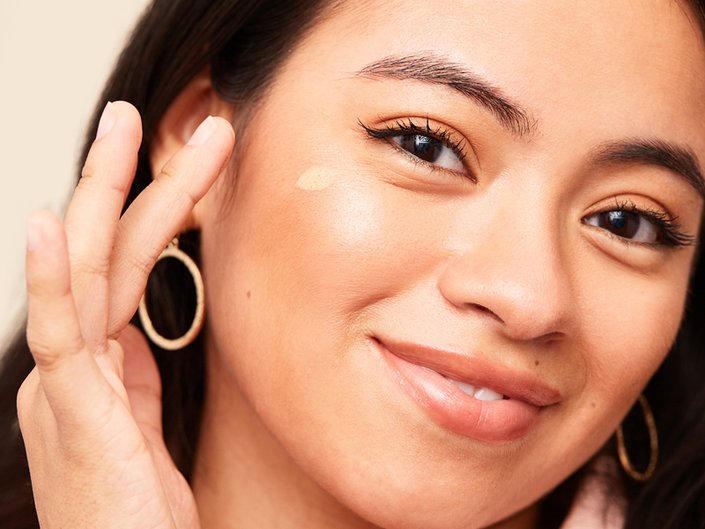 Summer makeup is all about effortless, multitasking products, which is why we love BB creams. The lightly tinted formulas combine sunscreen, moisturizing ingredients and sheer coverage to even out and protect your complexion.
Originally referred to as beauty balms or blemish balms, they're now dubbed "BB creams" for short. The versatile product took off in the Korean beauty world and its popularity spread throughout Asia before becoming a staple in beauty aisles of the U.S. Below, we talk to makeup artist and founder of Share the Glam, Mickey Williams, about how to use BB cream and rounded up our favorite formulas for you to try.
Is BB cream foundation?
"Yes and no," says Williams."It's a hybrid of a beauty balm or skincare with SPF and pigment." She explains it works just like a day cream loaded with varying good-for-you ingredients like peptides, antioxidants and vitamins that have benefits like moisture and anti-aging, "but also has the added perk of pigment for coverage."
What are the pros and cons of using BB cream?
"You can skip the steps of layering your skincare under your foundation and apply one step with a BB cream," says Williams. BB cream is also great for those no-makeup makeup days when you rather not cake on foundation. There's a reason why this all-in-one product has found its way into luxury beauty lines as well drugstore brands.
"As for disadvantages, some have minimal tint added, while some have heavier pigments," Williams says. "Same goes for the ingredients, as some target acne and others work for mature, dry skin. You need to really look at the benefits and coverage before selecting a product that is right for you."
It's important to note that it can be hard to find a BB cream that works with a multitude of skin tones. "I've found that most brands have only two to three shades to choose from, which omits a lot of consumers," the MUA shares.
How do you use BB cream?
We suggest applying your skincare fave(s) first for optimal results (finishing with sunscreen) and then topping off your face with the BB cream. Because they're so lightweight, BB creams can be applied with clean fingers or a makeup sponge.
Is BB cream the only SPF you need?
"Very few BB creams have SPF over 20," says Williams (although we've found a $9 drugstore find below that fits the bill). This is why it's important to apply a sunscreen of SPF 30 or higher before your BB cream. Consider the SPF in the makeup as a bonus.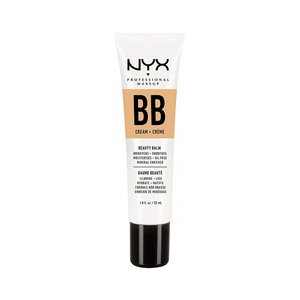 1 / 5
Reach for this formula for sheer, radiant coverage. It feels silky smooth on the skin, and can be used solo or as a color correcting primer under foundation.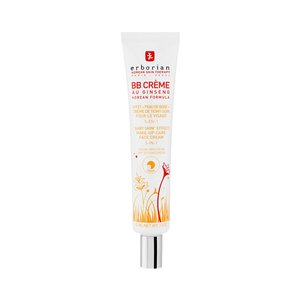 2 / 5
The brand says this product has a "baby skin effect" for a reason. The tinted cream helps to minimize the look of pores and skin imperfections, all while boasting broad-spectrum SPF 20.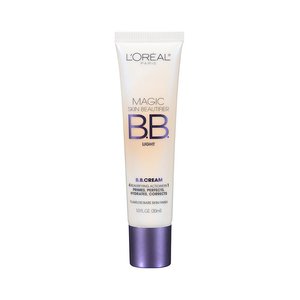 3 / 5
This lightweight tint contains vitamin C and E to brighten and hydrate skin. While you can buy it in a shade that matches your skin tone, it's also available in a light green shade to cancel out redness in fair to medium complexions.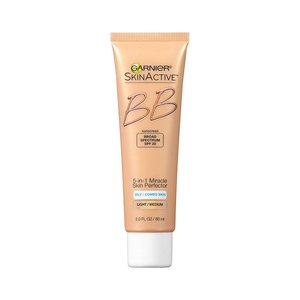 4 / 5
It can be hard to find a BB cream that doesn't enhance shine on oily and combination skin types, but this one contains oil-absorbing mineral powder and pigments for natural matte finish. The SPF 20 formula blurs the look of pores and keeps excess sebum in check.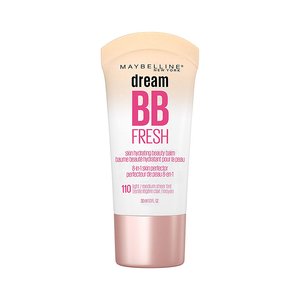 5 / 5
This multitasking beauty balm hydrates, brightens, blurs pores and protects skin with SPF 30. Because the formula is non-comedogenic, it's suitable for sensitive and acne-prone skin.
Read more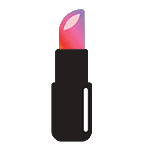 Back to top