Maybelline Makeup Artist Grace Lee Reveals How She Got Started, Her Holy-Grail Backstage Products and Why She Loves Her Job
March 13, 2019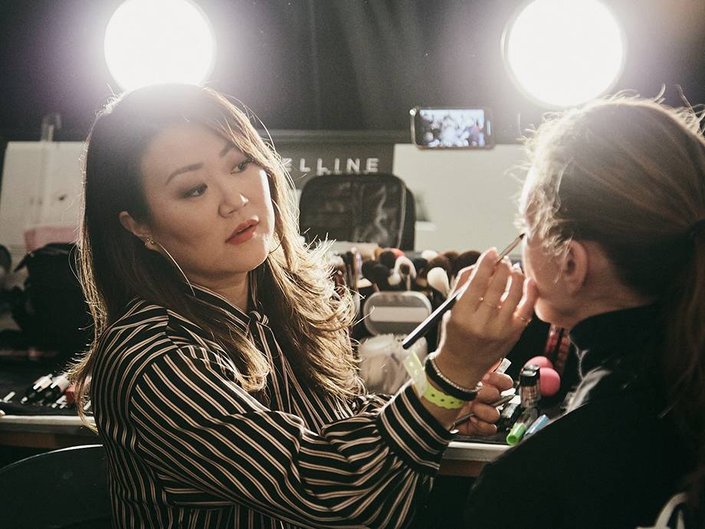 Makeup means a lot of things for everyone. For some, it's a method of self expression. For others, it may be an outlet for art. For Maybelline Makeup Artist Grace Lee, makeup is all about connecting with people. "Makeup has provided me the opportunity to meet so many different people from different walks of life," she says, "I'm so grateful for that." These days, Lee regularly works on famous faces like Gigi Hadid and Adriana Lima, but it took a lot of hard work, perseverance and literally thousands of products to get there. In fact, like many aspiring makeup artists, she actually got her start working at the MAC counter when she was in college.
We chatted with Lee about her career, the makeup products she can't live without (for both her clients and herself) and more, ahead.
What does a typical day look like for you today?
There are no typical days! Every day is different, every face is different. I can be on set in a studio or location, or I can be on a celebrity press junket or backstage during Fashion Week. I'm so grateful that my job is different every day, and that there's definitely no routine.
How has working in makeup impacted your life?
Working in makeup has greatly impacted my life in so many positive ways. It gave me a career; it gave me a voice. It gave me so many opportunities that I could only dream of, like traveling the world and being able to touch the most beautiful faces out there.
What moment in your career are you most proud of?
Hmm, there have been a couple: I did work the 2004 Summer Olympics in Athens, Greece, which was really cool. And most recently, I keyed the Kith show in New York that had 122 models! That was a huge accomplishment.
What's your favorite show or campaign you've ever worked on so far?
That Kith show will go down in the books for me. Also, a very memorable cover shoot was with Gigi Hadid for Elle. We had the best time on set, and the makeup looks were so fun to create.
What's your holy- grail backstage product and why?
There's so many! I'm obsessed with Maybelline New York Baby Lips Moisturizing Lip Balm. Not only is it amazing as a lip conditioner, but it's also great for creating a dewy look on the skin. Also, Snapscara! I love that the mascara comes off with warm water — it comes in handy for models who go from show to show!
Read more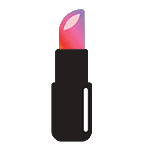 Back to top