10 Instagram Handles to Follow for Beauty Inspiration
Are you suffering from a bad hair day or looking to overhaul your makeup kit but feeling unsure of where to turn for inspiration? From models to pro makeup artists and cutting-edge cosmetics, these stylish Instagram accounts show off the best in beauty.
Follow along and be inspired!
Makeup.com
You love the site, but have you seen our Instagram? Follow us for beauty inspo on the go. From makeup tutorials to product reviews and trend forecasts, Makeup.com keeps you informed on all things beauty.
Lisa Eldridge
Lisa Eldridge is the ultimate triple threat: pro makeup artist, Lancôme creative director and NY Times bestselling author. If you want to know how to contour in just two steps, or if you're looking for the scoop on the season's hottest lip colors, look no further than Lisa's Instagram.
A photo posted by Gigi Hadid (@gigihadid) on
Gigi Hadid
We've been swooning over Gigi Hadid since we first caught sight of her fresh-faced, dewy glow. Somehow she's managed to keep her girl-next-door charm, while simultaneously establishing herself as an icon. For beauty inspiration that is California cool meets NY Fashion Week, Gigi is your girl.
Maybelline
It's safe to say we have a thing for high-performance mascaras and eyebrow products. This stems from our belief that once our lashes and brows are on fleek, everything else falls into place. If you're like us, and you want to be the first to know about every product release in these categories, start following Maybelline stat!
Urban Decay
Lipstick junkies and eyeshadow addicts know they can always count on Urban Decay to get their fix. But if you're also looking for new ways to transition your makeup from day to night—or from "safe for work" to "not safe for work"—scroll through the Urban Decay Insta feed. You'll come away feeling emboldened, we promise.
A photo posted by Karlie Kloss (@karliekloss) on
Karlie Kloss
You were just invited to a black-tie event. Now what? For starters, follow Karlie Kloss on Instagram. This girl has glamour down pat, and her red lipstick is always on point. Plus, she's just plain cool. She's learning how to code and encouraging other young women to do the same. If that's not classy, we don't know what is.
A photo posted by S I R J O H N (@sirjohnofficial) on
Sir John
For your daily dose of motivation and beauty inspiration, check out Sir John's Instagram. His quotes have this magical way of making us feel like we're ready to tackle the day along with anything that comes our way. And—in addition to being a makeup brush maestro—he's also as nice as they come. Whether we turn to him for the lowdown on how to contour or the secret to building a following on Instagram, he's always at the ready with pro tips. Plus, did we mention he's worked with the likes of Karlie Kloss, Naomi Campbell, and Lupita Nyong'o? #squadgoals
essie
For DIY nail art inspiration—and a range of colors with names that will leave you in stitches—turn to essie on Instagram. There's no better canvas than the miniature ones on your fingers, so start following @essiepolish and awaken your inner nail artist. Your masterpiece awaits.
Skincare.com
Is adult acne keeping you from looking and feeling your best? Turn to the experts over at Skincare.com. Regardless of your age, skin type or skin tone, they have advice that's tailor-made just for you. Plus they've been known to gram photos of edible skincare ingredients like honey and avocado, so you can get your fill of #foodstagram and beauty all in one.
A photo posted by Cara Delevingne (@caradelevingne) on
Cara Delevingne
Some days call for Internet cats, and on those days, you can turn to Cara Delevingne's Instagram account. Between her run-ins with big cats and little cats alike—not to mention her fierce cat eye—you're sure to find enough feline-inspired content and makeup to last you awhile. Oh, and don't even get us started on those beautiful brows of hers. This girl can offer you brow inspo for days.  
**
Which Instagram accounts do you follow for your daily dose of beauty inspiration? Let us know in the comments below!
Read more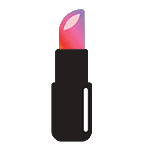 Back to top