10 Of The Best Powder Foundations and Why You'll Love Them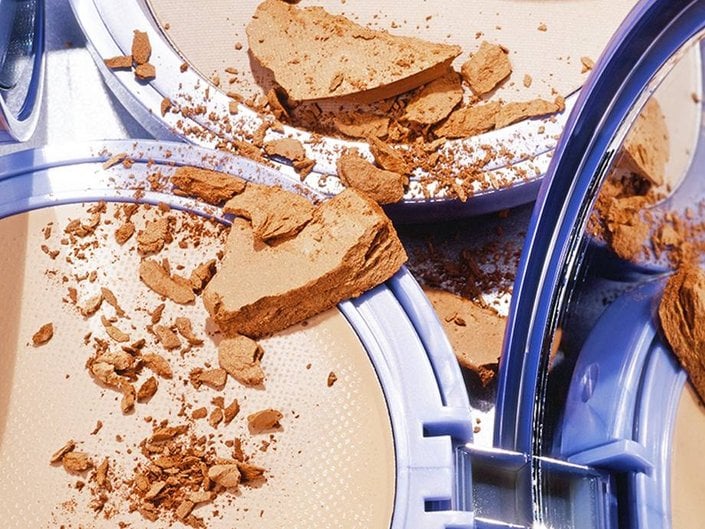 While most people are decidedly team liquid or team powder, it's not just a matter of preference that should dictate which team you're on, says Gabriel Almodovar, Maybelline New York global makeup artist. Whether you're a powder girl or a liquid fan should come down to your skin type. For those of us with dry skin, powder foundation can cling to dry flaky spots. Not cute. On those with an oily complexion, the dewy factor of a liquid formula can go greasy all too quickly — probably not the look you're going for. "Ideally, you'd use a powder foundation if you have oily skin," Almodovar says. When used correctly, you'll have a satin-y matte finish that will last all day, he adds.
So, aside from the fact that, well, it's a powder, what makes powder foundation different from other formulas? Unlike liquids and creams, powder foundations don't get absorbed into the skin, but rather sit on the surface. Thus, the coverage tends to last a bit longer than other formulas, Almodovar says. It's also what can make powder foundations appear heavy on your skin, but with the right application (we'll get to that), you can keep your look light and fresh.
We asked Almodovar for a primer on powder foundations: how to pick the right one, and wear it the right way. Then we dusted on a ton of different formulas, all in the name of research, to bring you our short list of the very best powder foundations out there.
Powder Rules
Ready to rock your powder foundation? Here are a few fun facts you should know before you buy.
Choose the Right Texture
Powder comes either pressed or loose. The difference? Loose tends to be more lightweight. The pigments are finer, so they're more blendable. If it's full coverage you want, go with a pressed powder compact. Another plus for pressed powders: "Loose powders can get very messy," says Almodovar. If you take your makeup on the go, then a pressed compact is a smart choice. However, if you like the lighter look of a loose powder, look for one that comes in no-spill packaging with a built-in brush.
SPF is Good(But Don't Rely On It)
Like other types of foundation, powder formulas often contain sunscreen ingredients such as titanium dioxide. Sneaking sun protection into your makeup is always a good idea, but if you're going to be outside for long periods of time, it shouldn't be your main source of protection. Layer a traditional sunscreen or a moisturizer with SPF 30 underneath your base. However, powders foundations with SPF do make for easy sunscreen re-application. Give your skin a fresh dusting before you run errands during your lunch break--or anytime you may spend a prolonged amount of time outdoors.
Powders Go With Powders
This is important. "Liquid and creams don't blend well on powder," says Almodovar. Try to rub a cream blush over a powdered cheek and you'll likely get pills. If you're using a powder base all over your face, opt for powder blush, contour, highlighter, and eyeshadow, he says.
How to Wear Powder Foundation
There are a few different ways to apply powder foundation, depending on your coverage needs. Here, Almodovar breaks it down for us:
For sheer coverage: Ditch the sponge applicator that your compact likely came with and apply it with a fluffy brush (try NYX Cosmetics Tapered Powder Brush) instead. It will disperse the pigments in the sheerest way, says Almodovar. If you want a little more coverage, apply your powder with a brush that has densely packed bristles such as IT Cosmetics Heavenly Luxe Flat Top Buffing Foundation Brush #6.
For medium coverage: Use the applicator that comes with the compact (often a sponge) to tap the powder all over your face, or wherever you need it most. "Then follow up with a fluffy brush to blend what needs to be blended and brush off the excess from the skin," he says.
For full coverage:
You can either lay on a thicker layer of powder using the sponge applicator. Or, you can start with a liquid foundation and top it with your powder foundation. Doubling up gives you more coverage and the powder helps set the liquid so it doesn't make your skin look oily, says Almodovar.
Power Powders —
Click through to see which formulas top our list of best powder foundations.
Read more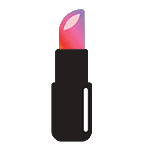 Back to top