How to Find Your Curl Pattern
May 21, 2021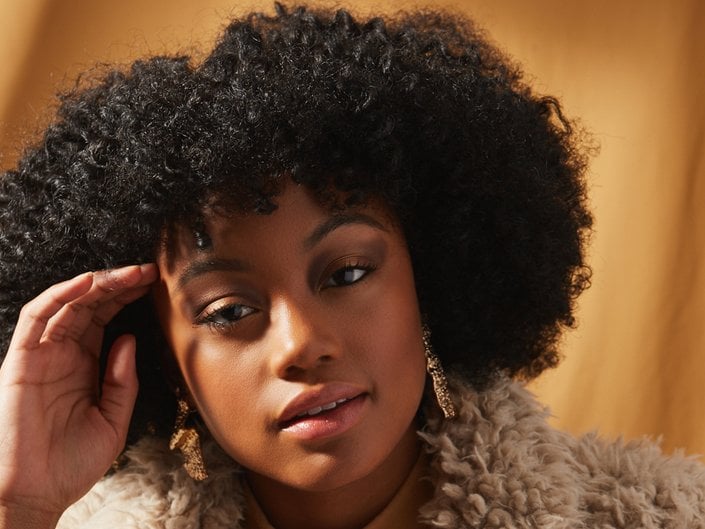 Curly-haired queens, we have a serious question for you: Do you know your curl pattern? We know that styling curly hair can be a process that requires a lot of trial and error, especially because there's no shortage of shampoos, conditioners and styling products that promise beautiful, bouncy coils. To make it easier to decide which products and techniques work best for you, it's important to know what your curl pattern is. To help you figure it out, we tapped celebrity hairstylist Annagjid "Kee" Taylor.
How to Determine Your Curl Type
The types of curls are classified from numbers two to four and letters A to C. Taylor explains that the number refers to curl families, while the letters indicate how tightly wound your curls are. "Type 2 means waves, type 3s are spiral curls and type 4s are kinks and coils," she says. In order to determine your curl pattern, Taylor advises looking at your hair when it's wet. "It's important to know your curl pattern so you know how to appropriately care for and style your hair," she says. "Curly hair tends to be much more fragile than straight hair, so proper TLC is needed to keep your hair healthy, strong and well-moisturized."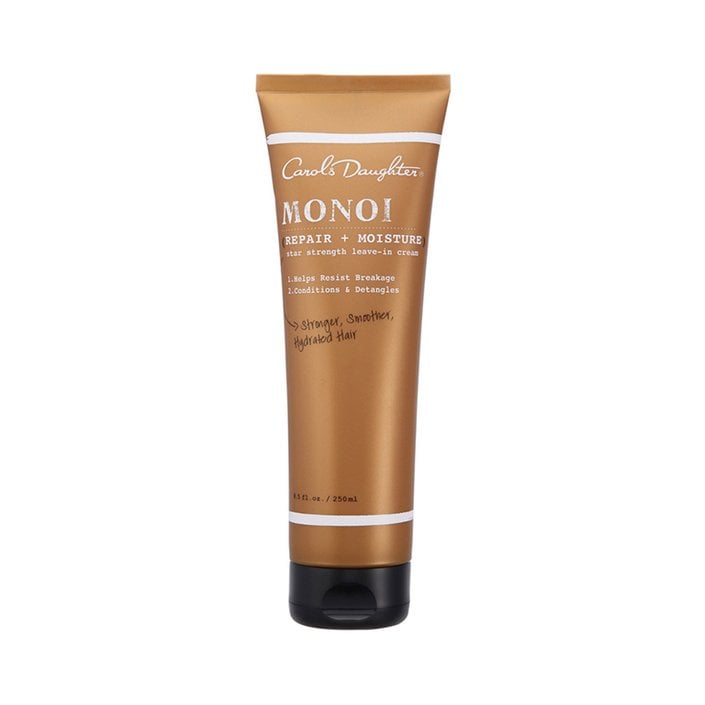 Type 2 Curls
Type 2A Curls:
Type 2A curls are typically S-shaped and are usually fine in density.
Type 2B Curls:
"2B waves are usually in the shape of an S like type 2A, but you might see more frizz at the crown," says Taylor. This hair type is also less defined than 2A.
Type 2C Curls:
2C hair types have the coarsest curls of this category and are known to frizz very easily.
Products for Type 2 Hair Types:
Because type 2 curls tend to be looser and finer, Taylor recommends using hair products that won't weigh your hair down. "Products like mousses and lightweight gels are great for this hair type," she says. If you need a recommendation, the Garnier Fructis Sky-Hi Volume Mousse gives your hair incredible volume and hold without leaving behind a sticky residue.
Type 3 Curls
Type 3A Curls:
3A curls are big and loose. The curls have a more definitive "S" pattern that is well-defined. In terms of sizing, type 3A curls usually have a circumference the width of a piece of sidewalk chalk, explains Taylor.
Type 3B Curls:
"3B curls are springy and range from corkscrews to ringlets," says Taylor. These curls are more voluminous and are more tightly coiled than type 3A curls. As a reference, these curls can wrap around the size of a permanent marker.
Type 3C Curls:
3C curls are often referred to as tight corkscrews and have the approximate circumference of a pencil. Type 3C hair tends to be much more dense and coarse than type 2 hair.
Products for Type 3 Hair Types:
"If you have type 3A to 3B curls, look for anti-humidity hair products," says Taylor. "Product textures like cream, cream-gels or styling milks work great for these hair types to help define curls and minimize frizz." We recommend the L'Oréal Paris Elvive 8 Second Wonder Water which helps repair and smooth hair without weighing it down.
Type 4 Curls
Type 4A Curls:
"Type 4 is the 'kinky' hair family and tends to be very delicate," says Taylor. These curls are tightly coiled with a circumference that is often compared to that of a crochet needle.
Type 4B Curls:
"4B hair strands have a 'Z' shape and less of a clearly defined curl pattern," says Taylor. "These curls are tightly coiled and the hair is very dense."
Type 4C Curls:
Here, the hair density is similar to 4B curls but with less definition. 4C hair ranges from super fine and soft to coarse and wiry and tends to be very delicate.
Products for Type 4 Hair Types:
"You're going to want thicker leave-in formulas that work to minimize frizz, retain moisture and hold your curl definition," says Taylor. Try the Carol's Daughter Monoi Star Strength Leave-In Cream, which helps smooth, moisturize and detangle curls.
Read more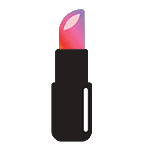 Back to top