#WCW: Mom Blogger and Beauty Maven Bethany Ciotola
January 03, 2018
Bethany Ciotolais potentially the coolest mom blogger we've ever met. Stalking her Instagram is an inspiring experience unlike any other, as it's filled with photos of her and her adorable boys, plus all of the beauty inspiration you need. When she's not 'gramming, Bethany is working on her blog, which is appropriately named, Bethany and Her Boys. We were lucky enough to chat with Bethany to learn more about her blog, her fave makeup products and her best Instagram tips.
What inspired you to become a blogger?
I've always wanted to be a stay at home mom and when I got pregnant with my first son I decided, and was fortunate enough with the support of my husband, to stay home until he was in school. I was a model up until the day I gave birth to Kai (literally had a maternity photoshoot a few days before giving birth) and post birth I took time off and started posting more on Instagram. Once my account took off, that led to the birth of my blog – bethanyandherboys.com and since then it's been the creative outlet I've always needed, and the dream job I never knew existed.
What's your favorite thing about being a mom blogger?
The flexibility of creating my own schedule. I can work once the boys go to sleep and work WITH the boys on shoots during the day. Some days are incredibly long between work and the boys when I'm up at 5am and in bed by midnight, but in the end no other job would allow me to spend this much time with the boys and I'm forever grateful to get the best of both worlds.
What moment in your career are you most proud of thus far?
I'm proud of every photoshoot that includes the boys. Not only am I working, but I'm creating memories that I can look back on forever. I get to document their growth in a way I would never had the chance to if this wasn't part of my "job." And I use the word "job" loosely because it almost never feels like work, more like a hobby I REALLY enjoy doing.
What's your favorite beauty product? Is there one you can't live without?
Hands down, my brow products. I can't leave the house without filling in my brows because they are so naturally uneven. I recently switched over from using Tarte's brow pencil to NYX and so far, I love it!
Aside from your wallet and phone, what do you keep in your purse at all times?
In case of emergency pacifier, brow pencil for touch ups, powder from BECCA because I tend to get a little oily towards the end of the day after running around NYC and Fresh Sugar Lip Treatment, especially in the winter when my lips become so dry.
What does beauty mean to you?
Beauty is an equation of how you present yourself, how you treat others and how you personally feel about the way you look. If you love wearing makeup, or you love yourself more with a natural bare face – that's your personal brand of beauty.
What advice would you give to your younger self, if you could?
Not to worry about what everyone else is thinking of you. I spent way too much time trying to make everyone else happy in my youth, and forgot about my own wants and needs. I dressed and did my makeup for others approval, and it wasn't until my mid-20's that I really came into my own and I'm still learning new things about myself and growing with each passing year. Now, if I look in the mirror and like what I see, that's all that matters.
What's next for you?
Constantly growing and developing my Instagram and Blog. I want each piece of content to be better than the last and I want to push myself even more outside of my comfort zone when it comes to blog content and the type of articles I'm writing. I have a sarcastic sense of humor, and I love turning the daily struggles of motherhood into humor, so I'm really gearing to write more with that topic and tone in mind because I haven't seen much of it elsewhere.
We love your Instagram! Do you have any tips for managing / curating one's feed?
Thank you so much! That really means a lot to me! My biggest piece of advice (and I constantly have to remind myself of this!) is to stay true to yourself and to try not to compare yourself to anyone else. Your viewers are coming to see you and your unique personality, not you trying to emulate something that works for another blogger. It's incredibly hard to not get caught up in the "compare" game, but as long as you stay true to yourself and your own brand, your viewers will relate and friendships/followings will grow and last. Post what you genuinely WANT to post, not what you think others want to see from you/what will get the most likes.  
Read more:
Instagram-Famous Venus ET Fleur Founder Seema Bansal
We Have  a Major Crush On This Beauty Illustrator — Here's Why
#WCW: Beauty and Lifestyle Influencer Caila Quinn
Read more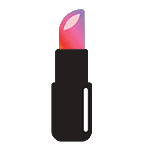 Back to top