Beauty Editor Road Test: This New Maybelline Eyebrow Gel is Basically Lifeproof
January 19, 2018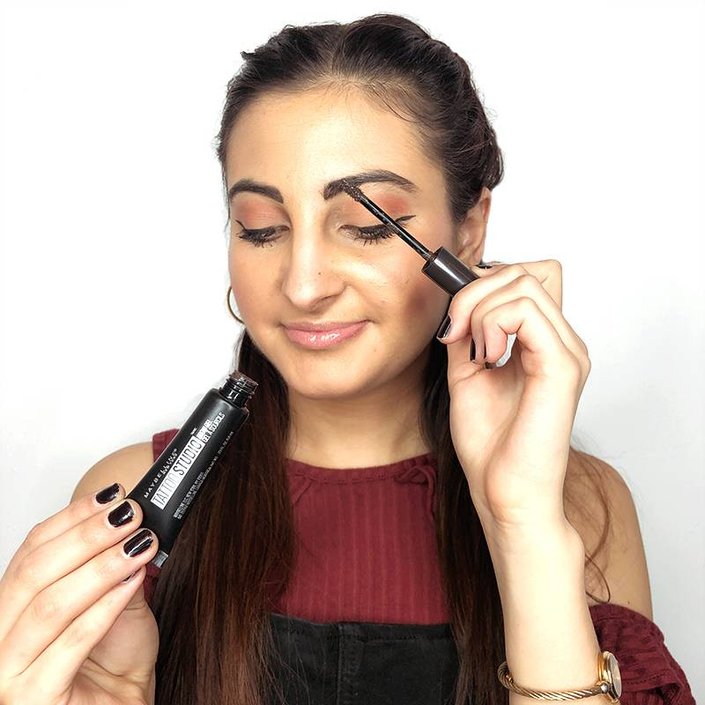 After exerting physical and mental effort to achieve the perfect makeup look, there's nothing worse than when your makeup casually disappears over the course of the day — even after spritzing it with the best setting spray money can buy. While this isn't particularly surprising when we're talking about lip color (even though the Maybelline SuperStay Matte Ink Liquid Lipstick is seriously hard to destroy), the last thing we want is our foundation to melt off or our perfectly shaped brows to fade or smudge. With our longstanding wishes in mind, Maybelline created TattooStudio Waterproof Eyebrow Gel, which can keep your brows looking perfectly shaped and full for up to 48 hours. Plus, it's formulated to bear the elements (a.k.a. sweaty workouts, beach excursions and even swimming). The tinted gel comes in four shades and can be applied with a spoolie for a natural yet defined look.
Two-day wear is no joke, which is why our beauty editors had to put the brow gel to a weekend-long test. Ahead, check out our three editor experiences in which they worked out, went dancing and caught the flu.
Tembe — Worked Out (And Braved IKEA On A Sunday)
I try to work out a few times a week (all the happy hours are even more motivation to keep it up), and usually I go makeup-free. But for the sake of beauty I resisted the urge to micellar my face before getting ready for the gym. I worked out with my trainer and even though I was running stairs, doing burpees and struggling through deadlifts, every time I reached for my towel my eyebrows stayed put. Since my brows are thick naturally, I used an angled brush to enhance what's already there. I was super impressed and don't see myself using another product anytime soon. I love that I was able to set it and forget it without having to reapply throughout the day or even the next.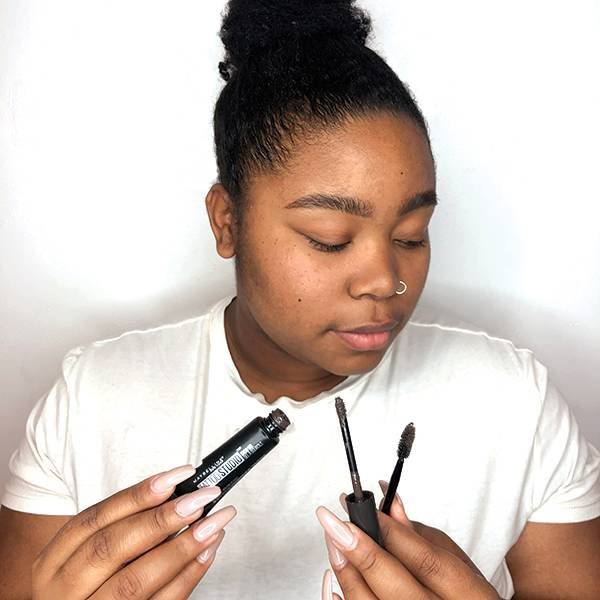 Alanna — Went Dancing (As Always)
For the night owl lifestyle I proudly lead, a tough eyebrow gel or pencil is a must-have for a night at the discotech, so this was my true test for the Maybelline TattooStudio Brow Gel. If you know me well, or have even taken a gander at my Instagram, you'll know that my natural brows are shaped very specifically — so I love to enhance and fill in that shape, meaning a product that can do them justice is a serious requirement.After outlining the shape of my brows with a soft pencil, I swiped the gel on and cleaned it up with a spoolie — and I was immediately impressed at how well it filled in my brows with a single swipe. About two hours into my night, I was pleasantly surprised that my brows looked as great as they did when I first applied the Tattoo Brow. This stuff is totally sweat-proof and smudge free… I could even swipe my fingers over them without the product moving. This stuff was able to withstand the crowdedness of the bar, the heat of the dance floor and the long journey home — and needless to say, my brows won't go another night out without it.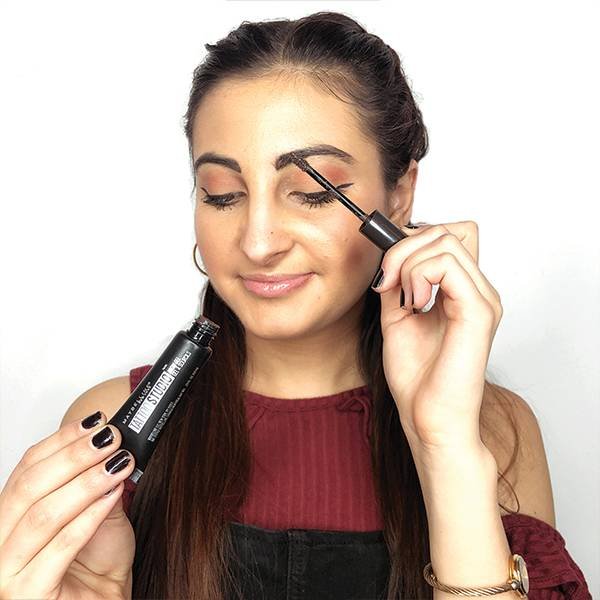 Marisa — Got the Flu (Ugh, but True)
My exciting weekend consisted of migrating from my bed to the couch and from the couch to the bed in the grumpiest, stuffiest state. To make myself feel a little more like a human being, I still put on my IT Cosmetics CC+ Cream and a dab of Urban Decay Naked Skin Concealer to hide my undereye bags — paired with the new Maybelline TattooStudio Waterproof Eyebrow Gel. My eyebrows are naturally very full so I started by outlining the natural shape of my brow and then I applied just a small amount of the product on my mid-brow, the tail of my brow and a dab on my inner brow using a spoolie.
When I was feeling my absolute worst, I sat on the floor of my shower with the water at the highest temperature for approximately 45 minutes. After texting my roommate from the shower to bring me Tylenol, I was finally able to get out of the shower. And while there's no doubt I felt defeated AF in that moment, when I looked in the mirror I couldn't help but laugh at the fact that my brows still looked damn good.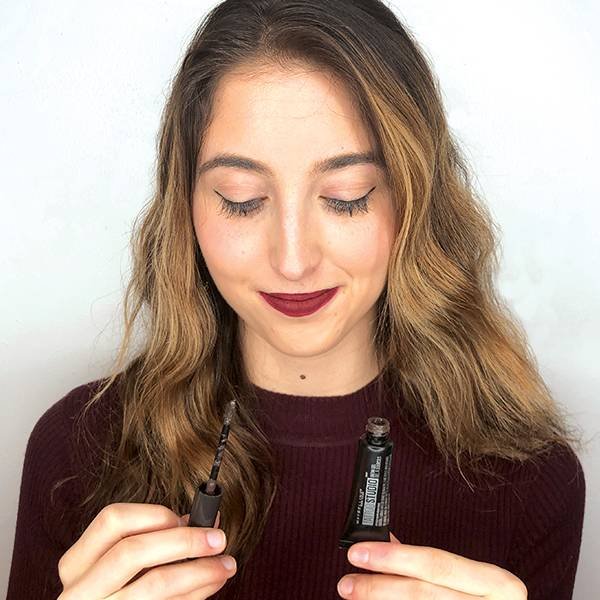 Read more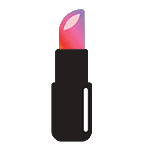 Back to top