6 Best Press-On Nails to Fake a Flawless Manicure
April 19, 2020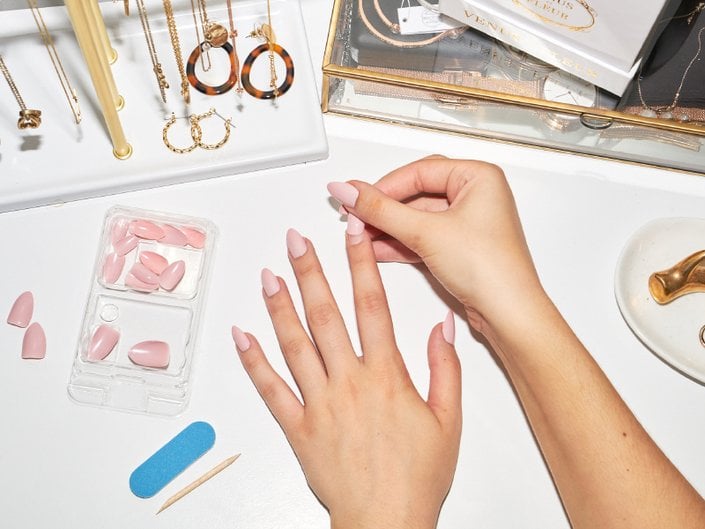 Gone are the days when press-on nails popped off every few minutes or came in limited, cringe-worthy variations. In recent years, fake nails have gotten stronger and more natural-looking and the designs have gotten prettier and cooler. Thank goodness, because with salons closed at the moment, we miss having the opportunity to play with different nail shapes, lengths, designs and finishes at our every whim.
We've rounded up our favorite brands to check out ahead, from the drugstore buy that comes in a dizzying number of shades to the customizable press-ons designed by a celebrity nail artist. Your at-home mani game is about to get stronger than ever.
imPRESS Manicure
The leaders in the drugstore press-on game, imPRESS Manicure offers virtually any nail type and color you can imagine. You can find everything from medium-length, almond-shaped nails to matte manis that feel particularly on trend. One pack, which includes enough nails for both hands as well as some extras, will typically cost you less than $10 so you can save money while you wait for your favorite salon to re-open.
This brand is changing the way we think about press-ons. You can pop them on for days or weeks at a time — the more nail glue you apply, the longer they stay on. Looks include negative space nail art, holographic finishes, matte coffin nails and more on-trend styles. The brand recently dropped a line of polishes that you can use to jazz up blank reusable sets any way you please.
You may know Ardell Beauty for its lashes, but the brand also sells press-on nails that we love. You can find trend-focused shapes and shades in the collection — from jeweled nude nails complete with a glitter accent nail to vampy coffin-shaped claws with a chrome finish.
For an endless array of short, bejeweled nails, try Dashing Diva's press-on nails. The brand offers two types of press-ons: Magic Press Nails, which are thin, flexible and waterproof and Glue On Nails, which offer a wider variety of shapes, lengths and shades.
A favorite of beauty enthusiasts and influencers, Marmalade Nails offers Instagrammable sets that you'll want to wear again and again. A couple of our current faves include Moonlight, a purple and blue iridescent set with a matte finish, and Borderline, light pink stiletto nails with minimalist striped nail art.
Nailed by Cristy is the brainchild of celebrity manicurist Maria C. Sanchez who has created intricate sets for TV hits like Empire, Claws and RuPaul's Drag Race. She sells custom sets and nail stickers — all of which feel incredibly luxe. A full set will run you between $50 and $85, but her unique designs are worth the price tag.
Read more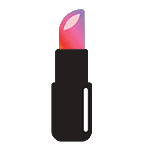 Back to top