The Ultimate Press-On Nail Hack for When You Need a Fresh Manicure STAT
March 25, 2020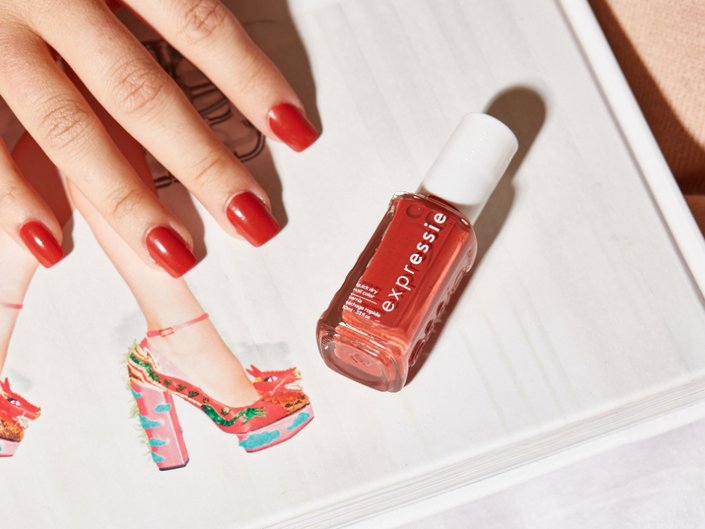 Quick story time: As a beauty editor, we occasionally get asked to be in photoshoots for different stories — photoshoots that require beautifully manicured nails to help make products look their best. It's a super fun part of the job, but if you're someone who doesn't have a bi-weekly manicure appointment (ahem, me), it's something that requires some planning. One day during what seemed like the busiest week of my life, I didn't have time to get a manicure and had a shoot the next day. So, I was left panicked and worried about how I was going to transform my short, unmanicured hands into a sight worth seeing with minimal time. I turned to acrylic press-on nails — my new go-to for whenever I need a manicure, ASAP. Now, as I sit in my apartment day after day doing my part to social distance, I need this hack more than ever, and I'm betting you could, too. Keep reading to find out exactly how to get a customized acrylic nail set for under $20.

I'm obsessed with

press-on nails

. Honestly, they're usually my go-to for all of my last-minute manicure needs. But the issue with the aforementioned photoshoot was that my nails needed to be a specific color and all of the press-on nails I had were already pre-painted. So, I went to the drugstore to see if I could find a pair of natural-looking press-ons, which is when I discovered the

KISS Salon Acrylic French Nude Nails

. They are press-on nails that are created with an acrylic-infused technology that makes the tips of the nails strong, like acrylics, but they are thinner at the cuticle for a seamless look. I picked up a medium-length pair for a humble $7.99 and quickly went home to apply them with glue. It took me about ten minutes to do both hands, which was the kind of efficiency I needed that night.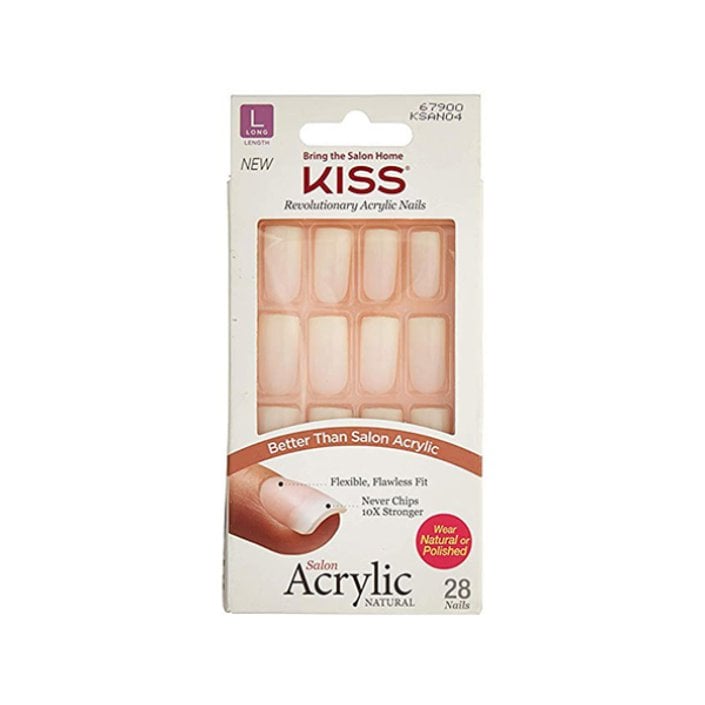 After, I needed to get them painted and as someone who can't even draw a perfectly straight line, I decided to go to my local nail salon to get a regular manicure. (You could totally DIY your mani at home, but this was before the COVID-19 outbreak, so it wasn't quite so necessary.) I warned the nail technician that I was wearing press-ons and needed them to be painted. She carefully cut and filed them to my desired length, making them look way more even and natural than they did before — which says a lot considering they already looked really good. It felt like I was getting a real manicure on my natural nails. She continued to apply a couple of coats of the Essie Expressie nail polish in the shade Hustle N' Bustle, which is a beautiful muted red-orange. That was it! I was able to get my customized nails done just in time for the shoot, and it managed to cost me a total of $19, including the price of the press-on acrylic nails. I was amazed and incredibly impressed with my new nails. They felt super secure and looked like a fresh acrylic set but for a fraction of the price. So, if you're ever in a pinch and need a manicure STAT, you can't go wrong with this nail hack — I promise.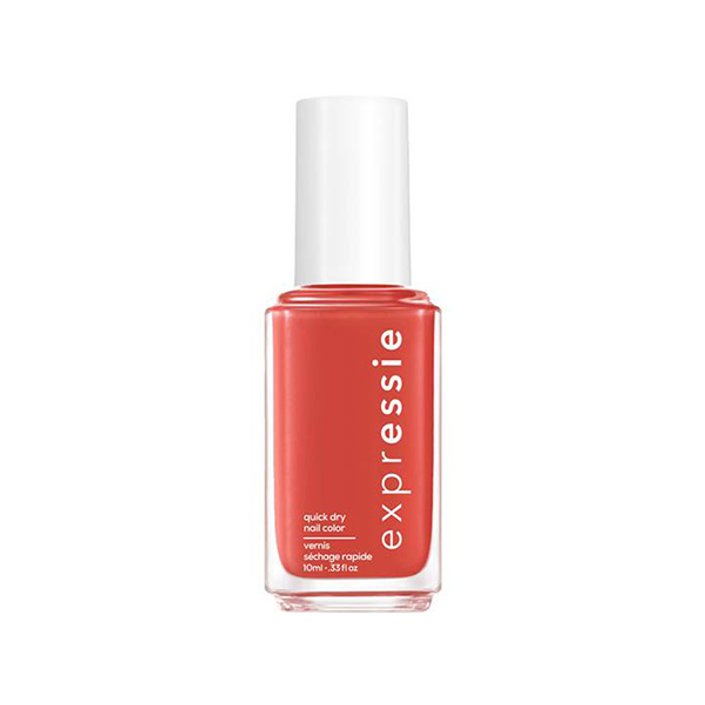 Read more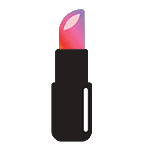 Back to top