If You Have Blonde Hair, You Have to Try the L'Oréal Paris Brow Stylist Definer in Taupe
February 23, 2021
Truth be told: I'm a natural brunette and fake blonde (shh, don't tell!), so I'm constantly struggling to make my darker eyebrows look natural. Using a brown eyebrow pencil that actually matches the color of my natural hair makes my brows look way too intense. On the other hand, a blonde pencil doesn't provide enough definition. The solution? The L'Oréal Paris Brow Stylist Definer Waterproof Eyebrow Mechanical Pencil in the shade Taupe, which is a neutral hue that provides enough pigment to fill in my brows without looking too dark or intense against my blonde hair.
The Test
To use the Brow Stylist Definer, I first used the spoolie end to brush my brows in an upward direction. I love how precise and firm the brush is because it was able to brush back and keep every single hair in place.
Then, once I saw which areas needed to be filled in, I flipped over the product to use the ultra-fine pencil. It easily let me draw tiny brow-like hairs in my sparser areas to help me achieve a natural, bushy brow look. To ensure everything was blended and looked as fluid as possible, I combed through my brows with the spoolie once more. As a final touch, I pressed down the brow hairs with the warmth of my finger to make sure they stayed up all day.
Final Thoughts
The whole application process took less than a minute, and I didn't need to reapply the pencil all day. The best part, of course, though, was that the blonde-brown taupe shade was deep enough to define my brow hairs but light enough to match my hair color. A win all around.
I can already tell I'll be reaching for this pencil non-stop.
Design: Hannah Packer; Photo: Samantha Holender
Read more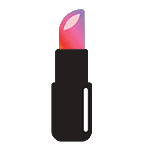 Back to top