How to Style Your Brows Without a Pencil for a Natural Look
May 09, 2023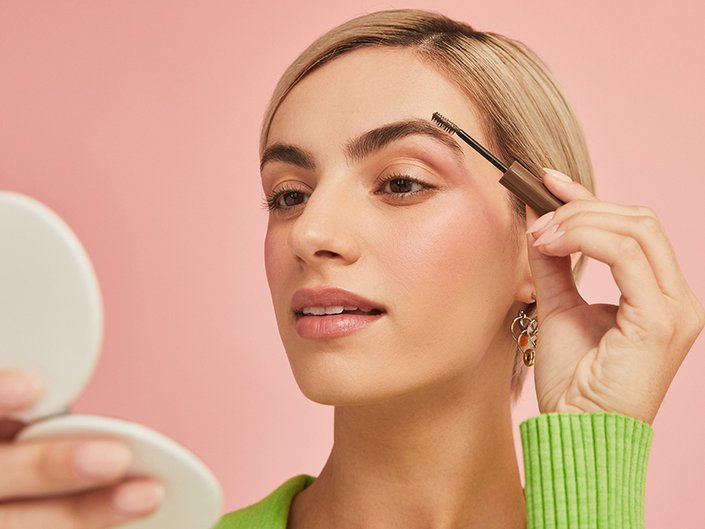 Want fabulous eyebrows without lifting a pencil or pomade to shape them? It's actually possible to get a sculpted, shaped natural brow look — and it's easier than you think. Ahead, learn how to keep your natural brows looking flawless and well-kept in four easy steps using minimal makeup products. All you need are a few basic tools and a great clear brow gel to keep everything locked in place.
Natural Eyebrow Look Tutorial
"Clear brow gel is always an incredible option for a 'no makeup' brow look," says celebrity brow specialist Joey Healy. He recommends looking for a brow gel that is lightweight and not too crunchy, but will still hold the hairs of your brows in place all day. But before you go in with the gel of your choice, make sure your brows are groomed and shaped how you want them.
Step 1: Trim Your Eyebrows
When it comes to eyebrows, natural does not have to be synonymous with unruly. If you want a natural brow that looks well-groomed, trimming them is a good place to start. For this step, use a makeup spoolie to brush the hairs up and trim the longest hairs one at a time.
The trick here is having patience and going slow. You can always trim more, but you can't make your hairs instantly grow back if you over-trim them. In this case, it's definitely better to be safe than sorry. Also, using a precise tool, like the Joey Healy Precision Brow Scissor, is key so you don't accidentally get rid of any hairs you don't mean to.
Step 2: Tweeze Your Eyebrows
After trimming, you'll want to go in and fine tune with a tweezer. "A tweezer is a must, not only to create a good arch and shape, but also for the hack of clustering together brow hairs to create a spikey, fluffy look," explains Healy.
Remember, the goal here is to look natural, so there's no need to worry about removing every single hair until you have that perfectly stenciled-on look. We recommend plucking away obvious strays using a slanted set of tweezers for better grip. Again, we recommend going slow to avoid overdoing it.
Step 3: Brush Your Brows
Now that you're all primped and primed, brush your brows by sweeping the hair up and out, away from the center of your face. Brushed-up brows look fresh and modern, especially when they're not filled in.
Step 4: Set Your Eyebrows
Finally, you're going to want to set your brows in place using a clear, lightweight gel. "Apply the clear brow gel by going up and outward at a 45º angle, pinch the tails to finish and give that clean look," advises Healy. "Pulling the front sprouts closest to the nose in a vertical direction will also give that added fluff and dimension to the brow." Once you have applied your gel, you can go back in with your spoolie brush to clean up your look. "It's also great to have a clean spoolie on hand to lightly direct the hairs without having to apply more product on top," he says.
For a long-lasting clear gel at an affordable price, we love the L'Oréal Paris Unbelieva-Brow Longwear Top Coat because it's waterproof and locks eyebrows in place for up to 30 hours.
Natural-Looking Brow Tips to Try
If you are the kind of person who doesn't like to leave the house without filling in your brows, there are lower maintenance ways to give your brows a little boost of color and fullness than drawing on individual hairs with a pencil or using a tinted pomade.
"Brow powders tend to be the best option for a natural brow look," says Healy. "There's no need to fill in the entire brow with this look since it is supposed to be natural – your goal here is to create shadows and dimension in areas where the brows tend to be a bit more patchy or less dense." To keep the look super natural, he recommends opting for a powder one shade lighter than your natural brow color to add subtle shadows.
Another one of Healy's pro tips is to skip the tinted brow makeup and instead use your trusty concealer or highlighter (as long as it doesn't have any shimmer or shine) to enhance the shape of your brows. Healy recommends the Joey Healy High Rise Brow Concealer to try this technique. "Just a little dab of this under the arch can make the brow look cleaner, lifted and more defined," he says. "This is a fantastic way of making your natural brow the star of the show without using additional brow cosmetics. A highlight is also a great way to accentuate your natural brow."
Finally, if you're looking for a longer-term fix that will make you feel more confident ditching your eyebrow makeup, Healy suggests trying a professional brow tinting service performed by a specialist (and using a vegetable-based dye that's safe for the skin). "This allows you to truly go makeup free," he says. "Brow tinting gives you the option of going with or without color cosmetics on brows and makes the hairs pop, giving more dimension and shape for about four to six weeks."
The Best Products for Natural-Looking Brows
The L'Oréal Paris Unbelieva-Brow Longwear Top Coat is one of our go-to picks for a drugstore clear eyebrow gel. The budge-proof formula is waterproof, smudge-resistant, transfer-proof and quick-drying. We love this brow gel for summer, since it will stand up to sweat and humidity, and even a splash in the pool.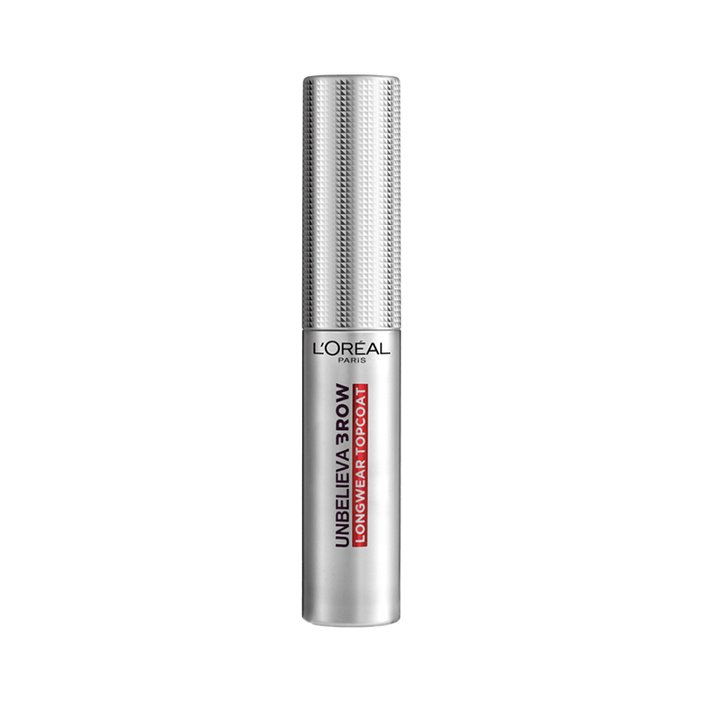 If you like a lifted, arched brow look, the Maybelline New York Tattoo Studio Brow Lift Stick is the right option for you. It is a dual-ended stick with a wax tip on one end to lift and hold your brows into place, and a brush on the other to sculpt them into your preferred shape. While there are three tinted shades, the clear one is great for a no-makeup-makeup look.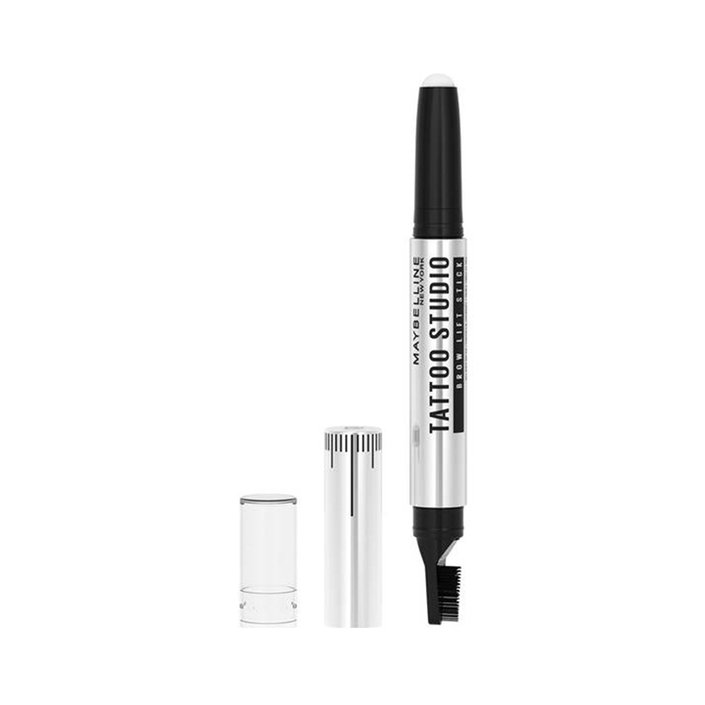 For a clear brow gel with serious holding power, check out the NYX Professional Makeup The Brow Glue Instant Brow Styler. The flake-free, non-stick formula will keep your eyebrows locked perfectly in place for up to 16 hours. It will give you that popular laminated brow look in an instant.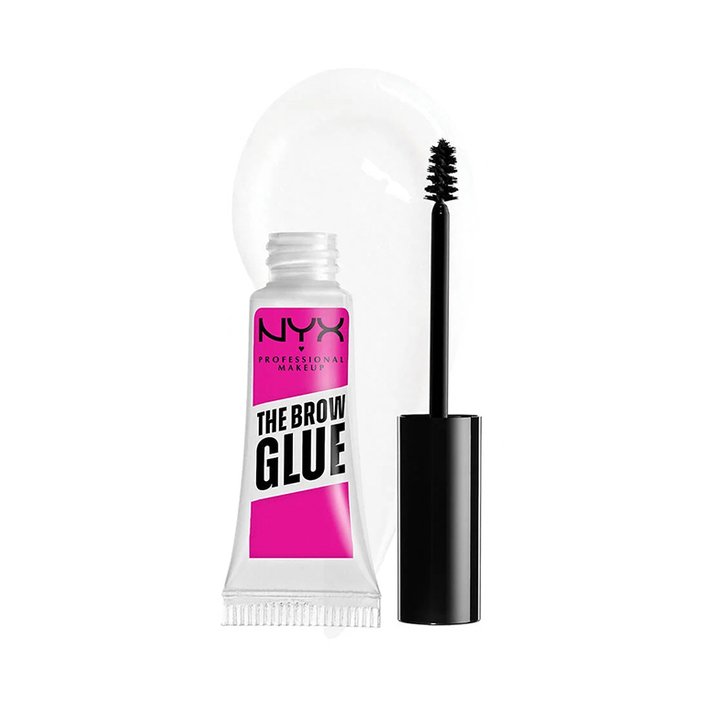 We're obsessed with the Valentino Beauty Very Valentino Concealer, a lightweight, full-coverage formula that melts into your skin and is infused with caffeine and vitamin E to brighten your complexion. Get it in a shade lighter than your skin tone to use as a highlighter along your brow bone, so you can sculpt and define your brows without picking up a brow pencil.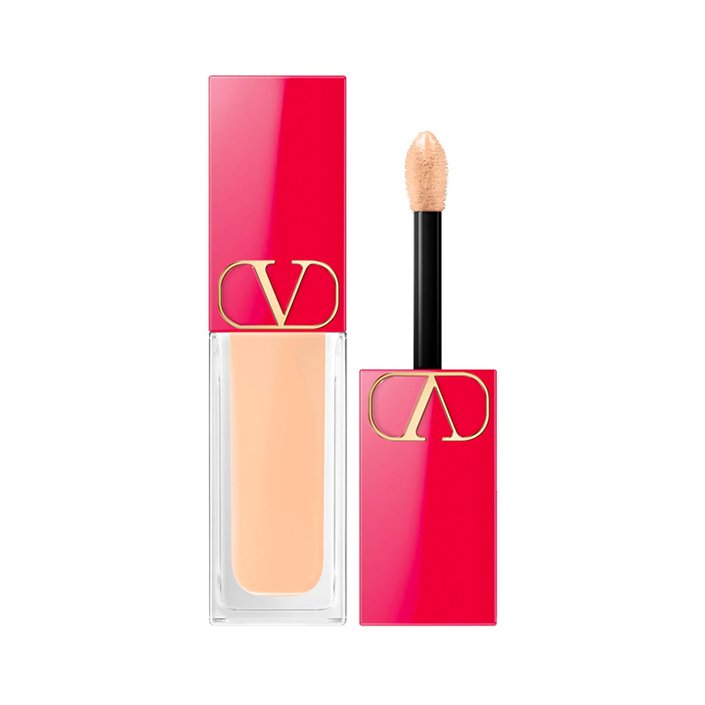 Another matte concealer you can use to highlight your brows is the Giorgio Armani Beauty Power Fabric Concealer. It has medium-to-full, buildable coverage, so the effect will definitely be natural while still accentuating the arch of your brow.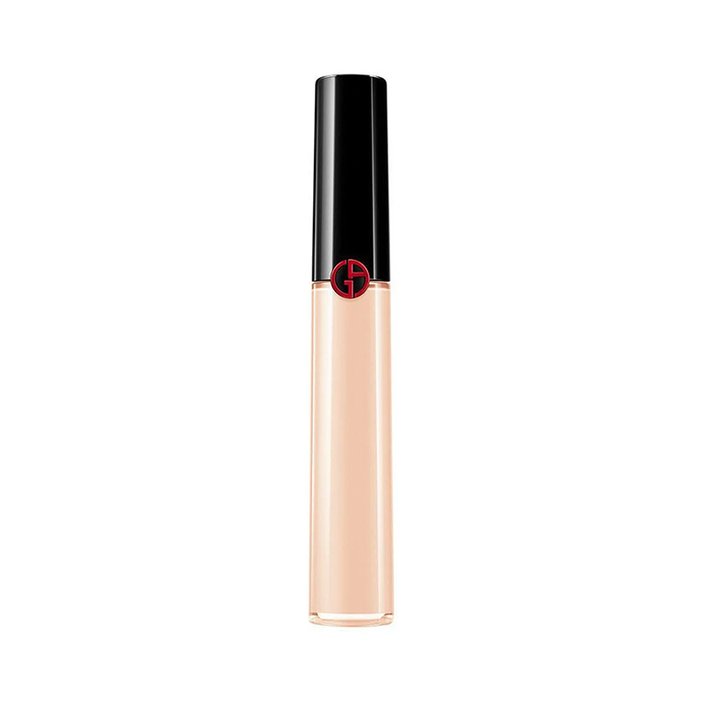 Before you can apply any product, you need to make sure you have the right tools to trim and groom your brows with expert precision. We like the Joey Healy Precision Brow Scissor because the thin blades and spring grip give you ultimate control to trim individual hairs and minimize the risk of over-trimming.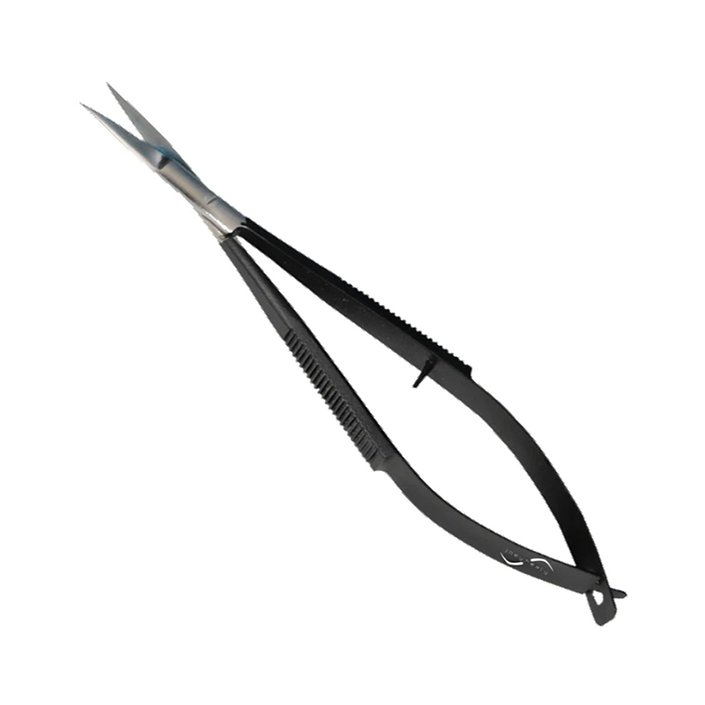 Fluffy, laminated-looking brows are easier to achieve than ever with the Trio Beauty Brow Laminate & Lift Wax. It's a gel-wax hybrid that lifts and laminates brows for the thick, full brows of your dreams. In addition to the applicator spoolie brush, there is a comb to help you brush and secure each individual brow hair into place.
The Kosas Air Brow Lifting Treatment Gel is a hair-care-infused formula featuring provitamin B5 and hyaluronic acid to nourish, condition and strengthen the hairs of your brows with use over time. Plus, it has an instant lifting and holding effect. Just swipe it across your brows with a couple of quick strokes and you're set for the day.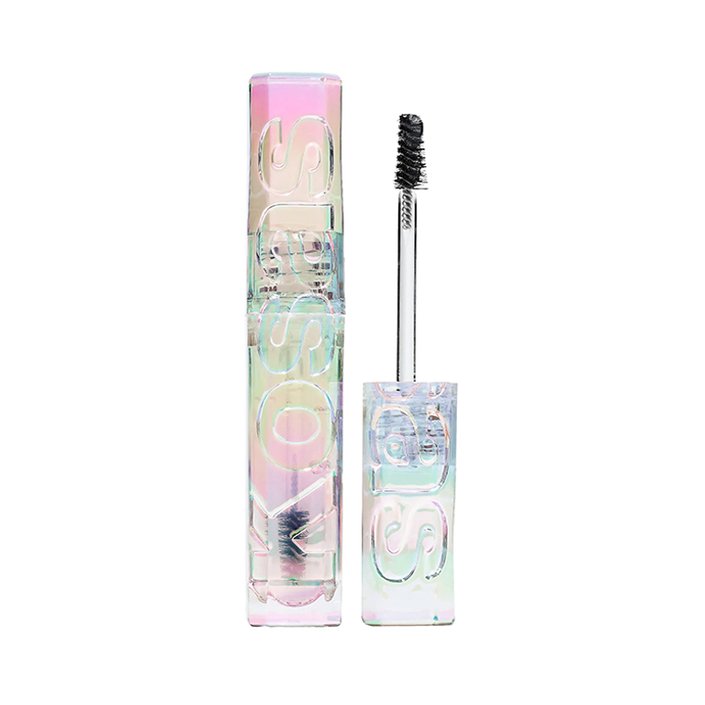 Get feathered, full brows with the Charlotte Tilbury Brow Fix Sculpting Gel. The buildable, flexible formula makes it easy to manipulate and shape your brows, but it still provides lasting hold without feeling or looking stiff. Use it as the final step in your natural brow look routine.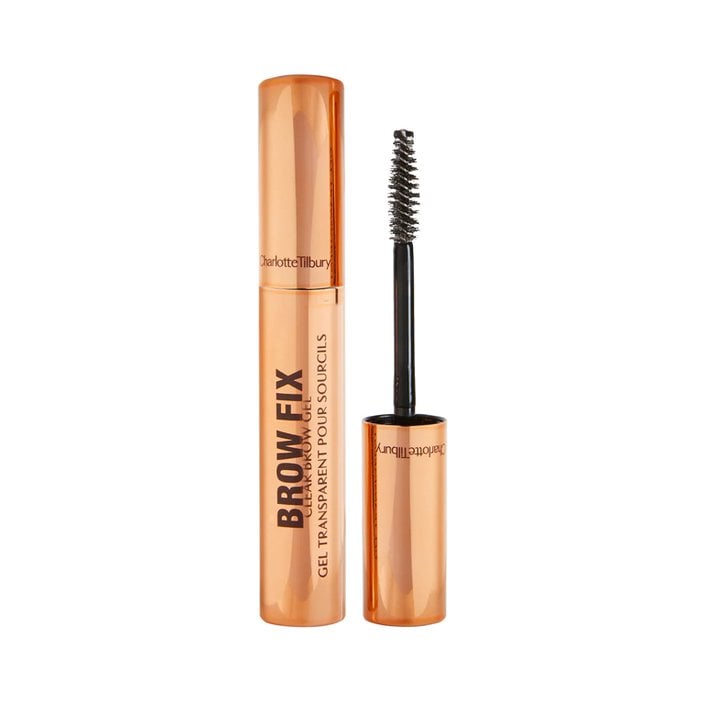 The Joey Healy High Rise Brow Concealer is an ultra-pigmented concealer specifically formulated to highlight, shape and define your eyebrows to give you an instant brow lift effect. Just dab a few dots along your brow bone and blend it out — it's that easy.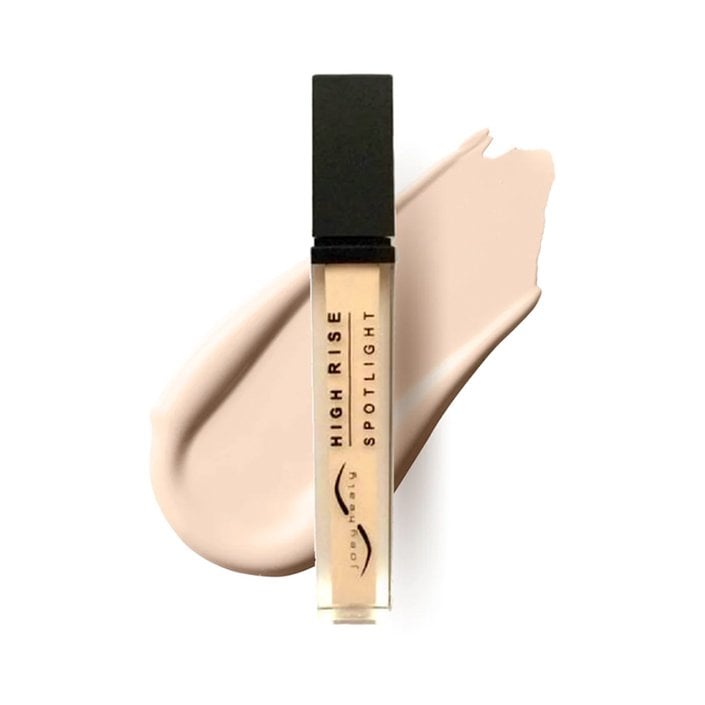 Read more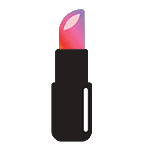 Back to top