I Have Combination Skin and Here's What I Thought of the Urban Decay All Nighter Ultra Glow Setting Spray
August 07, 2020
My combination skin makes things tricky when it comes to etting my makeup. For years, I've gravitated toward matte setting sprays in fear that spots of shine would creep up throughout the day. I've kept setting powder or blotting sheets with me at all times. So when I received the Urban Decay All Nighter Ultra Glow Setting Spray from the brand this past month, I was prepared to stash it in the back of my beauty closet and never let it see the light of day. But because I'm such a huge fan of the Urban Decay brand and its setting spray formulas, something told me to give it a shot anyway.
Ultra Glow is slightly different from the other products in the Urban Decay All Nighter Setting Spray Family. Ultra Matte came out earlier this year and quickly became a cult-fave for me and a lot of beauty lovers I know, and the original is a must-try if you find that your makeup tends to smudge throughout the day, even if you set it with powder. Ultra Glow promises a dewier finish and is full of agave extract and hyaluronic acid. The formula works to hydrate and revitalize the skin for up to 16 hours.
After applying my usual summer makeup beat (read: CC cream, concealer, cream blush, highlighter, liner and mascara), I spritzed on Ultra Glow two times in an "X" formation like the package suggests. I was ready to accept that my complexion might not feel as matte as usual, but I was pleasantly shocked to find that it looked anything but shiny. After a couple hours, my makeup did not slip, slide or look remotely oily. I actually had what I would describe as a luminous matte glow. A couple of hours laterwhen golden hour struck, I snapped a few selfies and only had some highlights and shine on the top of my cheekbones and down my nose where I had placed my highlighter earlier in the day. The rest of my skin looked glowy, streak- and shine-free.
Final Thoughts
I was pretty floored by Ultra Glow because it didn't affect my combination-oily skin the way I thought it would. Rather, it gave me luminosity and radiance, kept my makeup intact, and I didn't feel the need to touch up with a powder at any point during the day. If you, too, tend to be apprehensive when it comes to dewy setting sprays because of their potential shine, let this one change your mind.
Photo Credit: Alanna Martine Kilkeary
Read more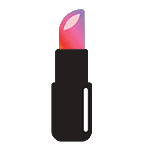 Back to top