Should You Use Setting Powder or Setting Spray? 2 Makeup Artists Weigh In
May 17, 2022
The Benefits of Setting Powder
According to Almodovar, setting powders are designed to absorb excess oil and moisture from your face. "Because skin is a porous surface and produces oil, you want to set your face makeup with powder to help it last longer without melting away," he says. You can apply setting powder at the end of your makeup routine, on top of foundation, concealer and any liquid or cream products.
"Setting powder often leaves the skin with an airbrushed finish and can help to blend as well because it diffuses what's under it," Almodovar says. "This is not to be confused with finishing powder, which is used after setting powder and adds even more of a blurred look to imperfections of the skin and controls shine."
Setting powders are a great option if you have issues with creasing, cracking or excess oil throughout the day.
The Benefits of Setting Spray
As far as setting sprays go, they're designed to be applied after your whole makeup routine is complete. "Setting spray is a fine mist which is applied after finishing the makeup routine," says Apostolou. "It can have different finishes such as matte or dewy, and it elongates the amount of time the makeup will last. It can also be used to amplify highlighter or to apply a shadow damp — simply dust some product onto the brush and spritz the brush with setting spray after."
Setting spray leaves behind a lightweight, skin-like finish that doesn't absorb into your pores like a powder can. Almodovar notes that "even mattifying sprays don't mattify your face the way a setting powder can," making setting spray a better option for those who have dry skin and need a boost of hydration.
So, Which One Should You Use?
While powders tend to work better for oily skin and setting sprays for dry skin, "if you really want to set and extend the life of your makeup, I recommend using both a loose powder and a setting spray," Almodovar explains.
Pack on a setting powder like the Dermablend Loose Setting Powder to smooth your skin and finish it with a setting spray of your choice, like the Urban Decay All Nighter Setting Spray with Vitamin C and cactus water for a burst of dew and illumination.
Read more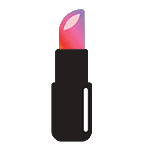 Back to top