How to Bake Your Makeup Like a Pro, Plus the Products You'll Need to Do It
January 06, 2023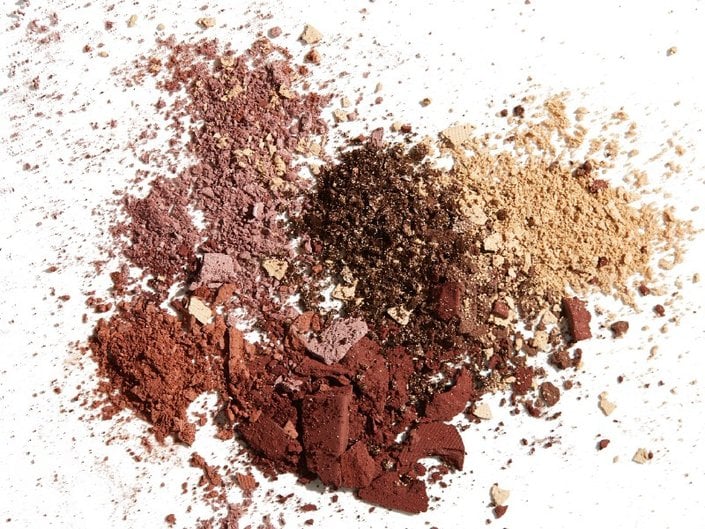 If you're a beauty fanatic, you've likely tried makeup application methods like contouring, tightlining and maybe even strobing. Baking is another one you should add to your list if you haven't already. This technique (which, TBH, makes us crave cookies and we're not mad about it) essentially consists of using your body heat to "cook" and set your makeup. Say goodbye to cracked, cakey makeup! And though it adds a little bit of extra time to your routine, it couldn't be easier to do. You don't have to be a makeup pro to nail this hack. Just follow the four simple steps below and don't forget to thank us later.
What Does It Mean to Bake Your Makeup?
The baking technique has actually been around for years. It was popularized by the drag community and picked up even more steam in the mid 2010s. If you scroll through TikTok or Instagram, you'll find it's even a favorite among celebrities and beauty influencers alike. It involves setting your makeup by applying a thick layer of loose powder over your concealer (and sometimes powder foundation) on areas like the under-eyes, the T-zone and chin, then letting it sit for a while before gently wiping it off to reveal a more flawless, creaseless finish. It can also brighten up your complexion, especially in your under-eye area.
How to Bake Your Makeup
Step 1: Apply Concealer to the Under-Eye Area — and Anywhere You Want to Bake
Start by applying concealer to the under-eye area, the chin, the T-zone — basically anywhere you think you need it or would normally apply concealer. Make sure the regions you choose are completely covered with the formula. Use a brush to lightly blend out the makeup.
Step 2: Dust Loose Powder or Powder Foundation Over the Concealer
Take a loose powder or powder foundation and dust a generous amount over the concealer. Again, make sure you cover the entire area, as the powder is meant to seal your concealer. Don't be afraid of using too much. If you prefer a more heavy-duty coverage level, apply a second coat of powder, but this time, lightly dampen the brush prior to dipping it in the powder.
Step 3: Bake!
Now it's time to bake! Allow five to ten minutes for the makeup to set. Avoid the urge to touch the powder or wipe it off sooner. You may also want to sit still so the powder doesn't fall off your face.
Step 4: Dust Away the Powder
Finally, using a fluffy foundation brush, dust away any loose powder on top to reveal a gorgeous airbrushed effect and gently blend it out so there's no discoloration or makeup lines. It really is that easy.
The Best Concealers for Baking Your Makeup
For smooth, creaseless cover-up action, try the Giorgio Armani Beauty Luminous Silk Concealer. If you like radiant, dewy makeup and medium coverage as opposed to full, this is the concealer for you. The vitamin E and caffeine-infused formula helps to minimize under-eye puffiness and give you a bright-eyed, wide awake look. It is also made with hydrating glycerin. It's not possible to get a great night of sleep every night, but with this product, at least you can fake it.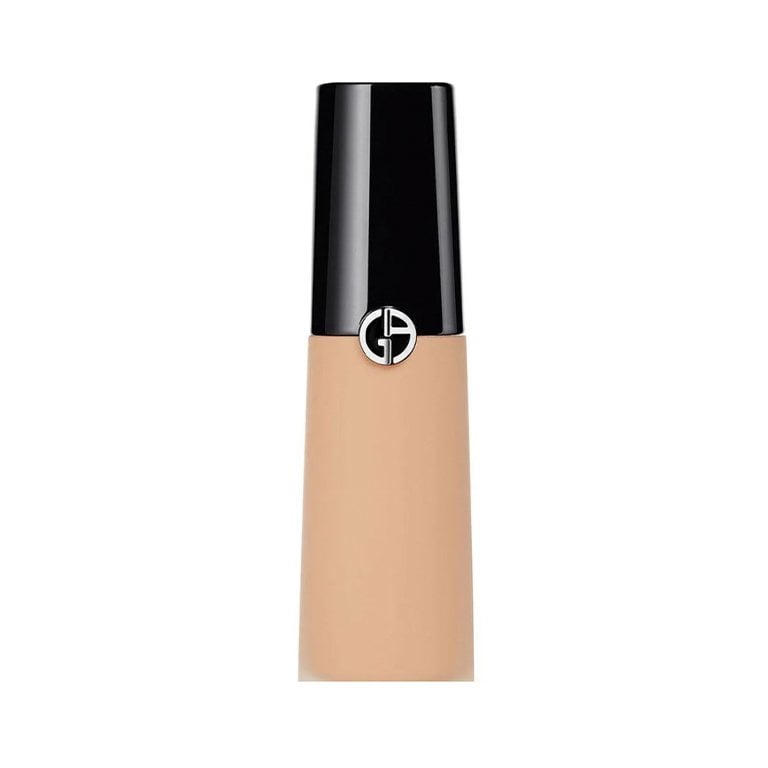 Say goodbye to uncomfortable, skin-suffocating concealers. The Lancôme Teint Idole Ultra Wear All Over Full Coverage Concealer effectively covers up dark under eyes and other skin imperfections while still feeling lightweight on your skin. It's easily blendable and delivers up to 24 hours of hydration, thanks to a formula packed with skincare-loving ingredients.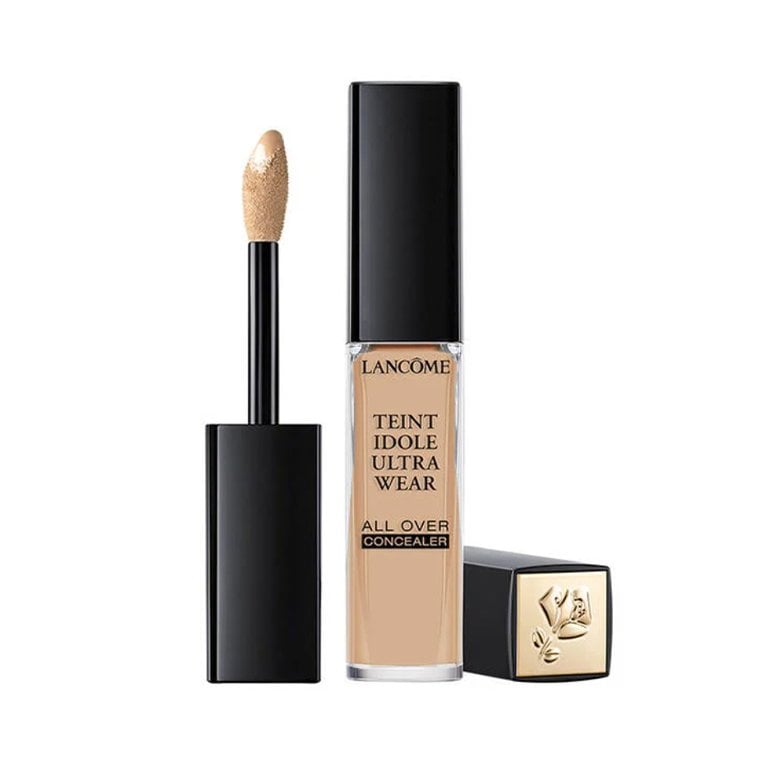 The ultra-pigmented Urban Decay Stay Naked Correcting Concealer offers a matte, full coverage finish. We love how the unbelievably creamy finish doesn't settle into fine lines. It looks and feels like real skin, but it easily covers up blemishes, dark spots and hyperpigmentation. This concealer gets bonus points for the wave-tip applicator, which helps you make sure you get into those hard-to-reach spots for even coverage.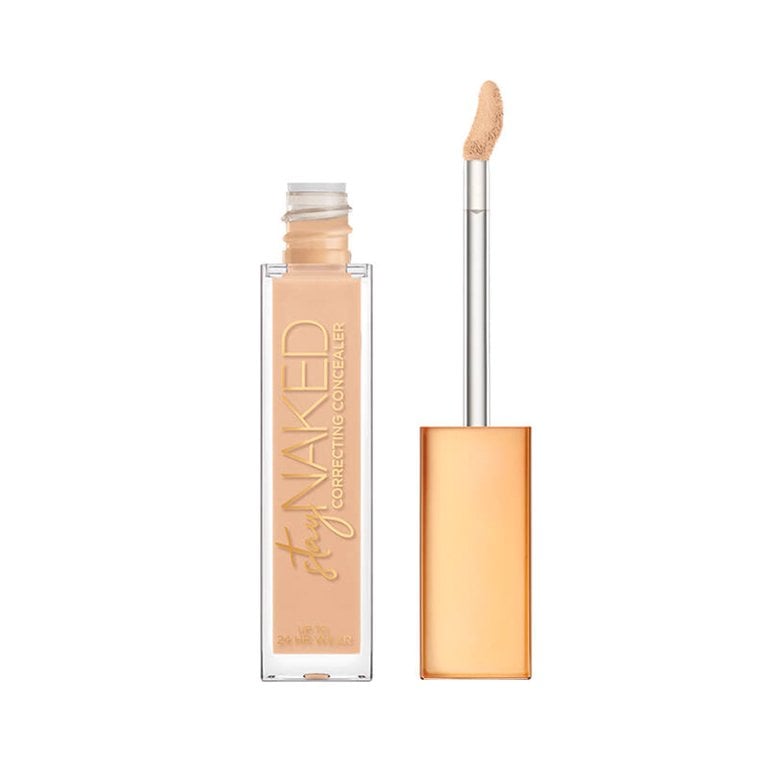 Use the YSL Beauty All Hours Concealer to tackle skin imperfections such as dark circles, redness, hyperpigmentation, under-eye bags, age spots, broken capillaries and discoloration. It also lasts up to 16 hours, resisting heat, humidity and transfer, so you won't find yourself constantly reaching for it to do touch-ups throughout the day. It provides full coverage, so a little bit of this product goes a long way. Use your fingers to gently blend out the product.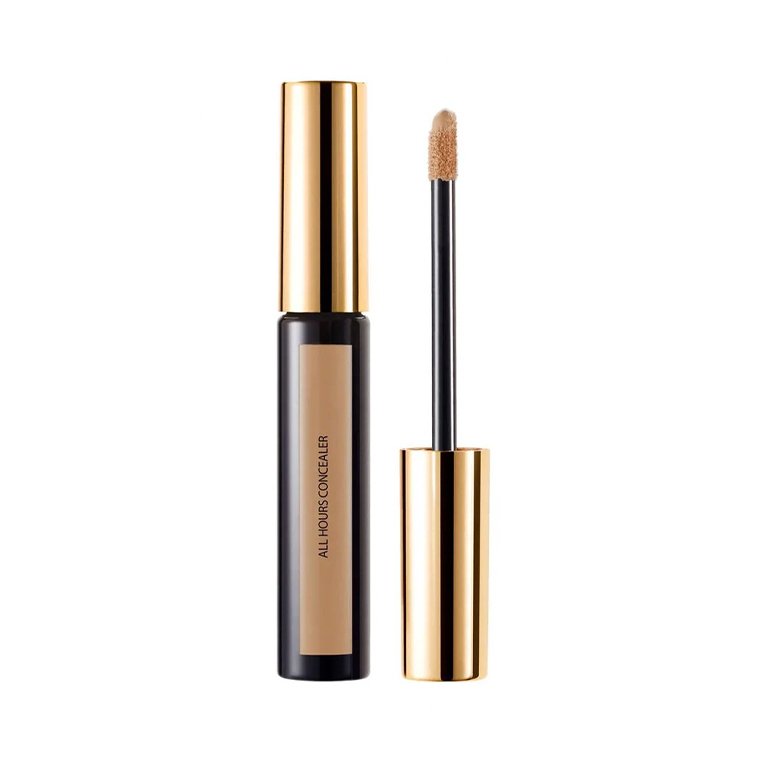 Makeup doesn't get much easier to apply than with the Dermablend Quick-Fix Concealer, a handy, mess-free stick for contouring and concealing. Simply glide it over the areas of your skin where you need it, then build up to your preferred coverage level and blend. It promises up to 16 hours of wear, but you can also toss this stick in your purse for convenient on-the-go use.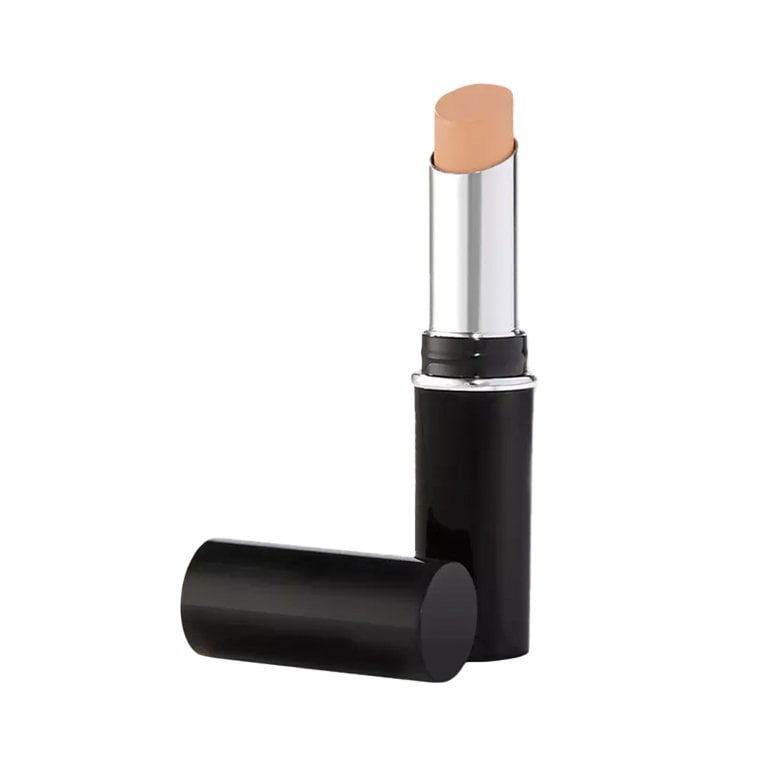 The Ami Colé Skin Enhancing Concealer is available in 12 stunning and flexible shades for darker skin tones. It goes on soft and smooth as butter, and remains breathable even after hours of wear. This concealer is formulated with nourishing natural ingredients, like baobab seed extract, hibiscus seed extract and pumpkin seed extract, that leave your skin feeling moisturized even after you've removed it at the end of the day.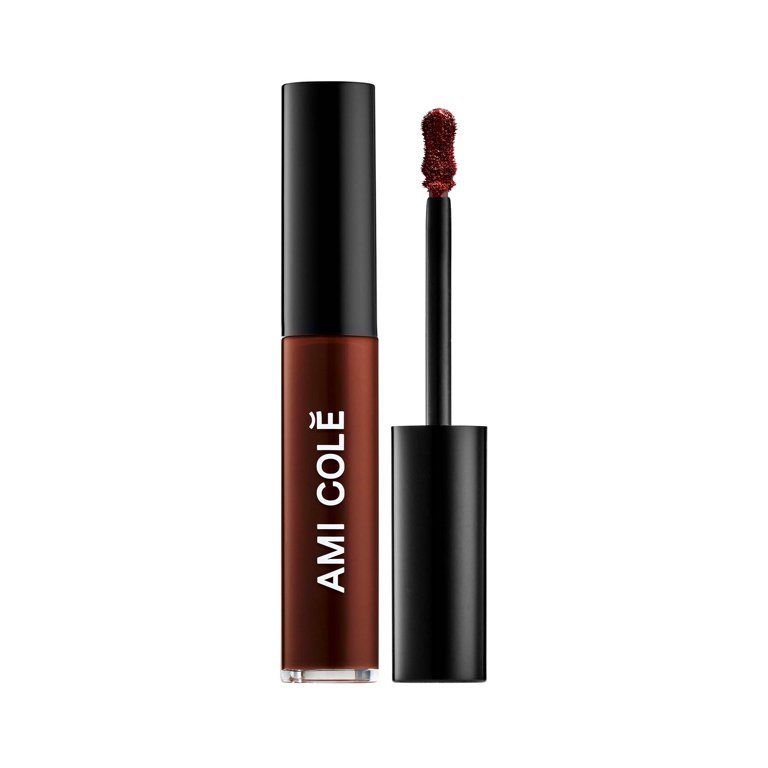 Skincare in makeup is all the rage, and the Kosas Revealer Concealer actually doubles as an eye cream. With a formula packed with beneficial skincare ingredients such as peptides, hyaluronic acid and vitamin B5, this concealer immediately brightens your complexion while also improving your skin over time. It offers medium coverage, so it's a good choice for you if you want a little boost without going full airbrushed.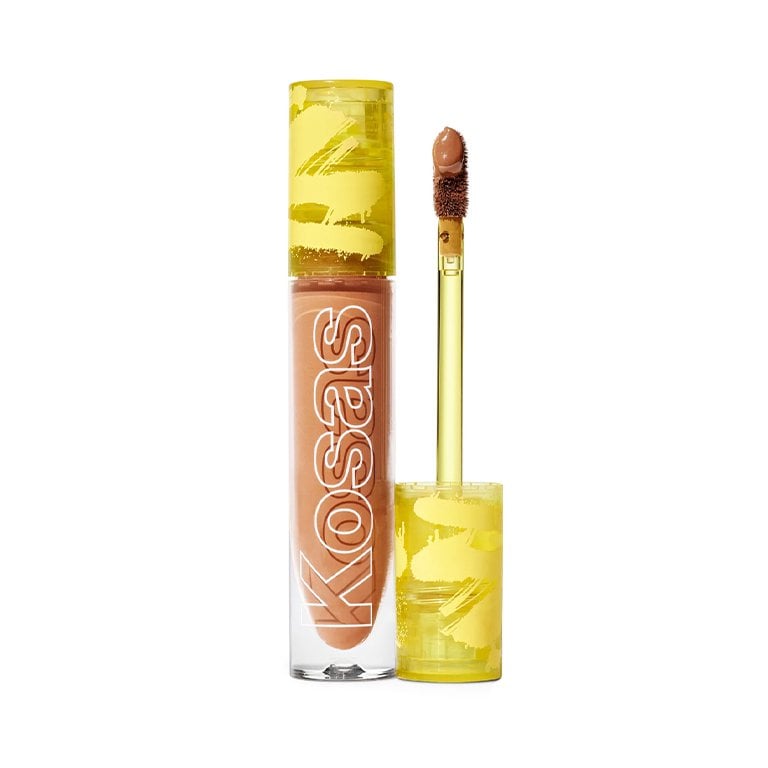 The Best Powders for Baking Your Makeup
The Maybelline New York Fit Me! Loose Finishing Powder offers a happy medium between totally translucent setting powder and highly pigmented powder foundation. It is a mineral-based loose finishing powder that helps control shine and give your makeup an airbrush finish while also adding a slight hint of color. The subtle color is ideal for layering on top of concealer. Choose between eight shades to find the one that best matches your skin tone.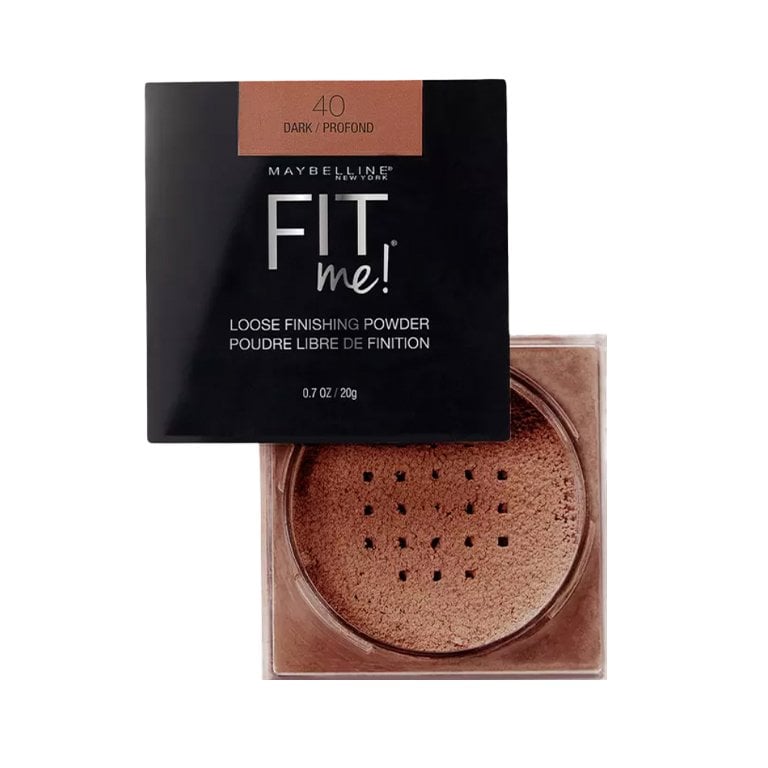 Magically make your pores disappear with the IT Cosmetics Bye Bye Pores Poreless Finish Loose Setting Powder. This silky blurring powder is made with hydrolyzed collagen, so it smooths the appearance of wrinkles in addition to minimizing your pores. It's formulated with powerhouse skincare ingredients like hyaluronic acid, peptides and vitamin E. This is our powder pick for mature skin. Prepare to hashtag all of your selfies "#NoFilter."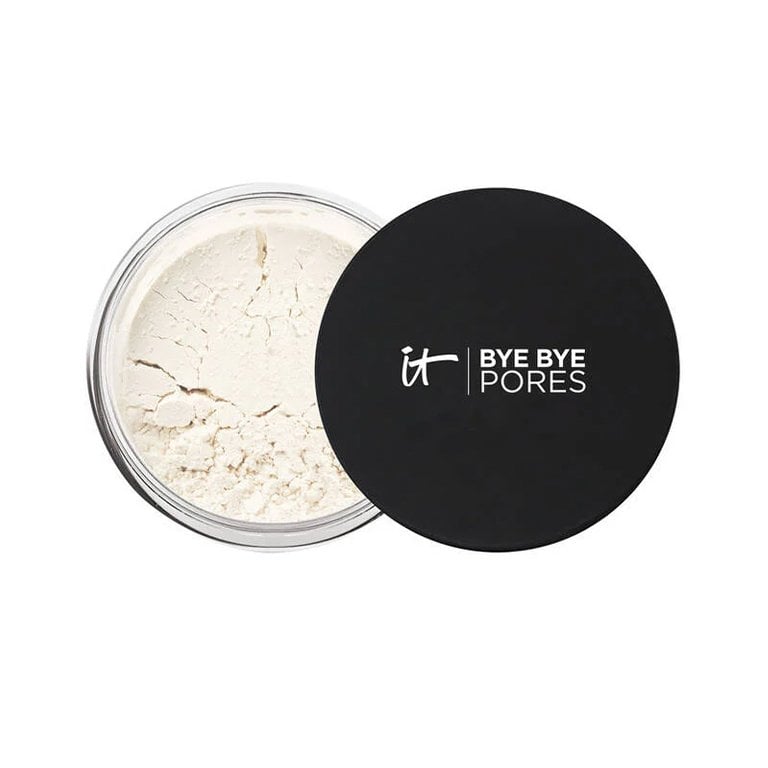 The L'Oréal Paris Infallible Pro-Sweep & Lock Loose Setting Face Powder is the key to kicking cakiness once and for all. This micro-fine powder sets your makeup with a soft focus, matte effect. It's also great for shine control, so you'll definitely want to add it to your cart if you have oily skin.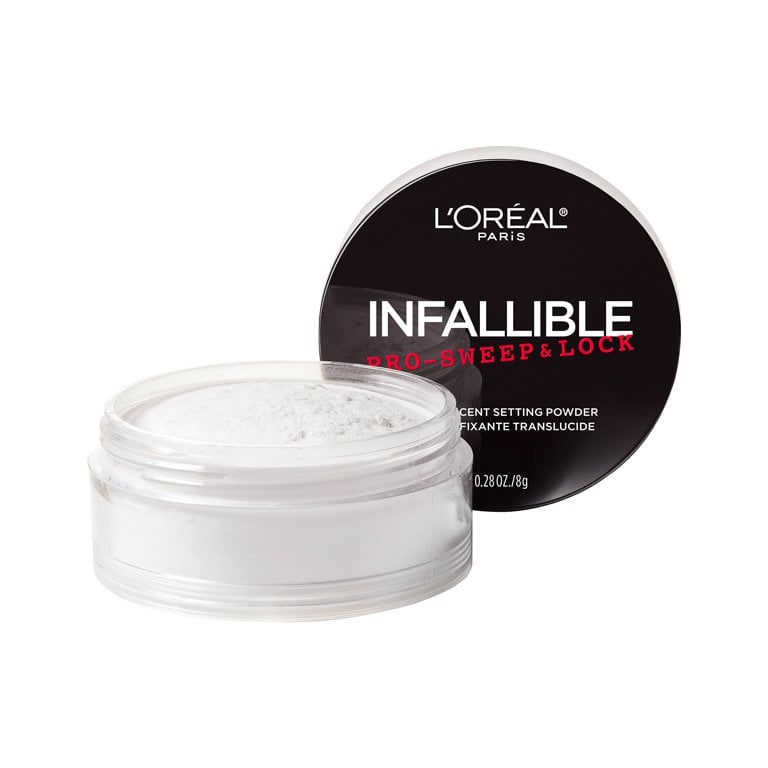 You can wear the NYX Professional Makeup Studio Finishing Powder on its own or with foundation, but we also like it for baking under-eye makeup. It gives your skin a flawless matte finish, but that doesn't equate to dull complexion. It also boosts your skin's radiance and luminosity. Even though baking requires that you use a substantial amount of product, you can be a bit stingier with this powder — a little goes a long way.
Follow up your Dermablend concealer with the brand's Loose Setting Powder and you'll have all the products you need to try the baking technique (minus a brush for the powder, of course). Not only does this powder set and blend your makeup, but it also absorbs excess oil to promote a mattified complexion. Above all, it helps make your face makeup even more resistant to smudging and transferring.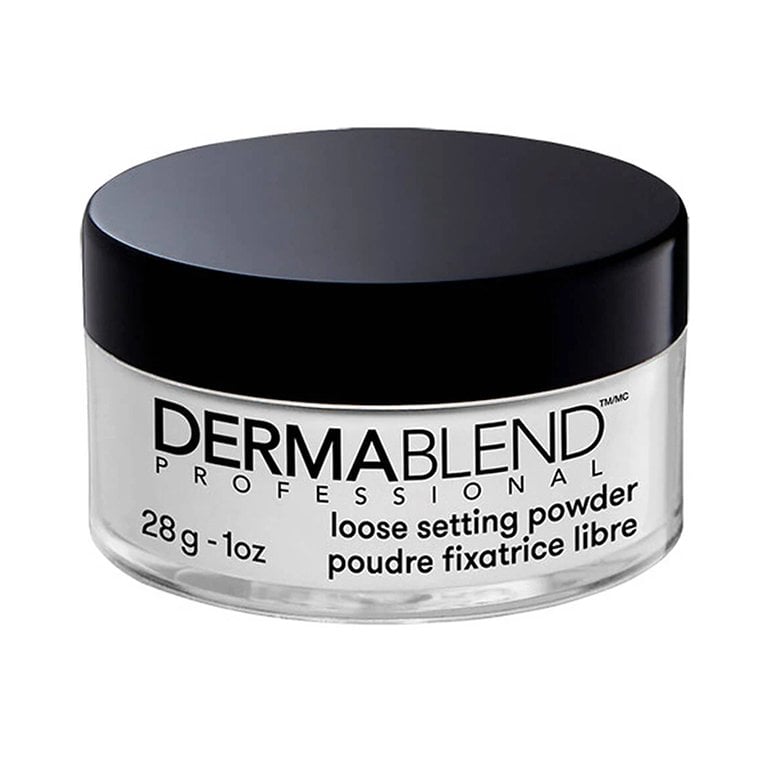 The Saie Airset Radiant Loose Setting Powder has a unique velvety, cream-like texture even though it's a lightweight powder. This means that unlike a lot of powders on the market that dry out your skin, it keeps it looking and feeling supple while still speaking up oil. It's translucent with light, medium and dark shade options.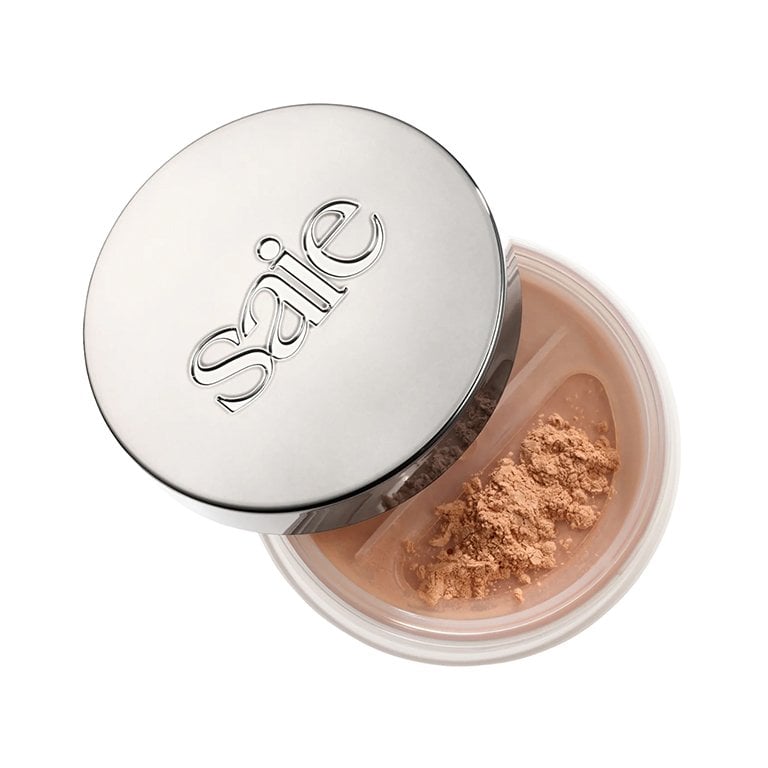 We're crushing on the Rare Beauty Always an Optimist Soft Radiance Setting Powder, and not just because of its adorable, positive name. This talc-free, finely-milled powder is airy and light as a cloud, providing sheer coverage that simply enhances your natural beauty. It comes with a built-in sifter to keep mess under control, which can be the one downside of loose powders.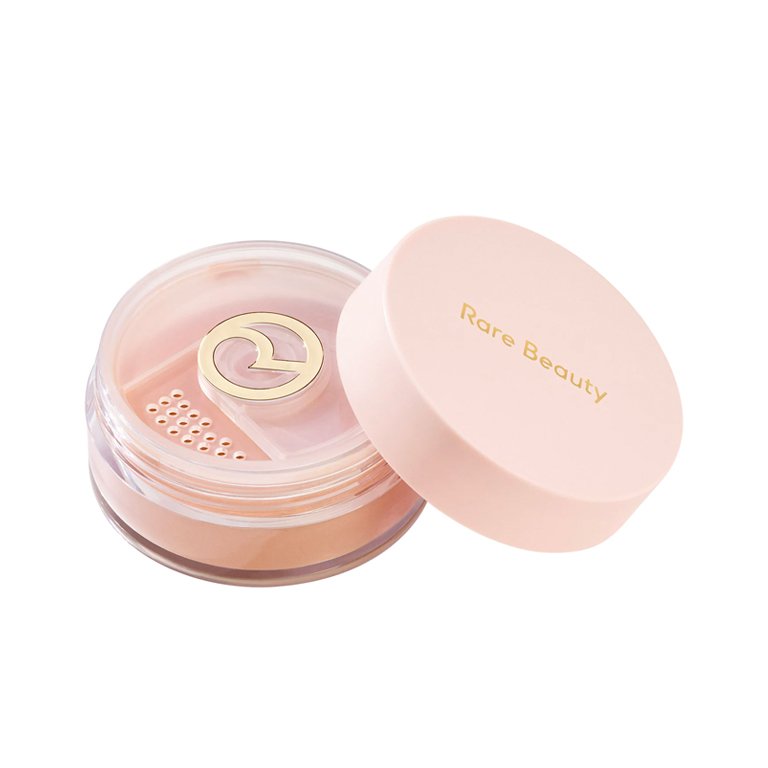 Photographer: Chaunte Vaughn, Art Director and Product Stylist: Melissa San Vicente-Landestoy,
Read more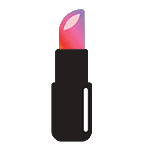 Back to top