10 Eyeshadow Tutorials That Will Help You Master the Perfect Eye Look
August 11, 2022
Applying eyeshadow is one of those makeup techniques that takes time, practice and patience to master. Creating the perfect eyeshadow look comes down to choosing the best hues for your eye color, your eye shape and lots of blending. And even though we're all for you taking creative liberties, there's nothing wrong with a few tips and tricks to help you master your skills.
Ahead, we've gathered 10 eyeshadow makeup tutorials from YouTube that'll show you how to create all different kinds of eyeshadow looks.
An Eyeshadow Tutorial for the Beginner
In this detailed tutorial, Ale Jay teaches you how to get flawless eyeshadow application every time. Her tips are easy to follow, and the resulting look works for virtually everyone. While she uses all neutral matte shadows, feel free to swap out the lid color for something more vibrant and fun.
Eyeshadow Do's and Don'ts
So maybe you already consider yourself something of an eyeshadow pro, or you've got the steps down, but it's not turning out the way Pinterest promised (trust us, we've been there). This video by
Laura Lee
breaks down the "do's" and "don'ts" of eyeshadow application — perfect for those who need to troubleshoot and tweak their current technique to get that flawless finish.
An Eyeshadow Tutorial to Help You Nail the Everyday Look
We love this tutorial because it gives you the steps to create an everyday eye look in five minutes flat.
An Knook
makes it look so easy, and we're confident with her guidance you'll be a pro in no time.
An Eyeshadow Tutorial for When You're Ready to Take It to the Next Level
This tutorial from
Beats by Deb
is perfect for anyone who has a handle on basic eyeshadow techniques and is ready to take it to the next level. Enter: the glitter cut crease. It's still fairly easy to achieve if you have the basic eyeshadow technique down, so don't be afraid to try something new.
An Eyeshadow Tutorial for a Fire Eye Look
If you can't get enough of dark, smoldering eye looks, this tutorial by
Sandi Jarquin
is perfect for you. Red eyeshadow might sound difficult to pull off, but this tutorial will make you feel like, "Why hadn't I tried this sooner?"
An Eyeshadow Tutorial for a Smoldering Smoky Eye
YouTuber
Smitha Deepak
teaches you how to slay a dark smoky eye in the tutorial ahead. The ever-popular smoky eye is one of the most difficult eye looks to master as it can end with you looking like a panda. The key to nailing this look is blending and building. Go slow and know that you can always add more later.
A Dramatic Eyeshadow Tutorial for Hooded Eyes
Hooded eyes — a heavy brow bone with a deep-set crease — can feel challenging to "get the look" on. However, the right tutorial can change your entire outlook on the unique trait. YouTuber
Marta
designed an easy guide to getting a dramatic eye look specifically for hooded beauties.
An Eyeshadow Tutorial for the Minimalist
Check out this natural eye makeup tutorial that's perfect for the makeup minimalist. Here,
Daisy Marquez
creates a soft look that'll enhance your natural eyes. This look is so versatile, you can wear it from day to night.
An Eyeshadow Tutorial for Blue Eyes
In this video,
Angela Bright
creates a beautiful warm-toned smoky eye that looks amazing on blue eyes. You can recreate the look by using the
Urban Decay Naked Heat Palette
, which includes 12 amber neutral eyeshadows, including silky mattes, smooth shimmers and sparkling metallics that make those deep blues dazzle.
An Eyeshadow Tutorial for Brown Eyes
Here,
Dilan Sabah
is teaching you how to make your brown eyes pop. The finished look is a subtle brown smoky eye that's wearable for both a day and nighttime glam. If a traditional smoky eye intimidates you, start with this.
Additional reporting by Mary Honkus
Read more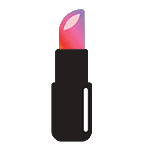 Back to top