How to Make Grunge Makeup Work Like It's 1995
May 23, 2023
Before the late '80s, grunge wasn't more than a synonym for grime or dirt. But by the time a new genre of music was developing in the Pacific Northwest, the word took on a whole new meaning, eventually finding a permanent home in the zeitgeist. As the concept gained popularity, its angsty normcore essence seeped into the fashion and beauty world.
Not many makeup trends survive the test of time, but as the years go on, grunge continues to connect with younger generations, most likely for its timeless ease and anti-conformist history. Tortured and anguished lyrics were a hallmark of the musical genre, so it was only fitting that many of its muses gravitated toward equally moody makeup with russet lipstick and smudged eyeliner.
Although there are no hard and fast rules with this trend, there are some products you'll most likely need to recreate a grunge look. Who better than makeup artist, and '90s legend, Dick Page to walk us through the grunge trend and how to make it work today? Ahead, his insight and some inspiration to get you started.
What Is the Grunge Makeup Look?
Grunge beauty was an extension of grunge fashion, which was an extension of Pacific Northwest culture. Its key components, like combat boots and layered flannels, were practical for the weather in places like Seattle. And although they weren't intentionally worn as fashion statements, these core pieces became hallmarks of grunge culture long after it expanded outside the rainy and cold region. This practicality, paired with the nonchalance of its musical originators, led to the unpolished drama of the makeup trend.
In the '90s, grunge makeup most likely included three components: a matte base, dark lipstick and smoky eyes. Now, it can include a variation of the three. Page says that the trend that helped define the '90s isn't much different than the grunge makeup you might see now; its moody essence is still there.
How to Get the Grunge Makeup Look
"It's about the attitude," says Page. "You want to keep it easy; do it with pencils and lipstick straight from the tube, use your fingers to blend and smudge it and go as heavy or as light as you like."
When it comes to specific products, Page emphasizes that the trend is really about whatever you want. "Just keep it cheap and cheerful," he says. "I think of it as festival or gig makeup, you can do it on the bus or in your tent. A heavy black pencil and a flat red lipstick is a good starting point."
Eyeliner is essential, but the formula and finish is up to you. We love the NYX Professional Makeup Cosmetics Epic Smoke Liner, a dual-ended stick that has a creamy pencil on one end and a paddle brush on the other for your smudging needs. If the smoky look isn't exactly your thing, opt for a liquid formula that offers the same intensity grunge makeup is all about. We suggest the L'Oréal Paris Infallible Grip Precision Felt Liquid Eyeliner.
Need inspiration? Check out some of our favorite iterations on the grunge makeup look today.
Grunge Makeup Looks to Try
Moody Eyes
A heavy hand isn't necessarily a requirement for the trend. Swapping out a dark eyeliner for a smoky shadow works just as well.
Lacquered Lips
Dark lipstick, like a rich berry or brick red, is a grunge staple. A look like this could fool anyone into thinking you're a low-key rockstar.
Aubergine Accents
Shimmer eyeshadow can help lighten a look that centers around a dark aubergine lip like this.
Subtle Smoke
Like Page said, a heavy black pencil is a perfect starting point for grunge newbies. This soft and subtle smoky eye serves as an easy entryway into the trend.
Sleepless Shadow
Listening to emotionally devastating music until the wee hours of the night made sleepy under-eyes cool in the '90s. Trade in the all-nighters for eight hours of sleep and a matte red eyeshadow to get the same look today.
Spidery Lashes
We love the intensity layers (and layers) of volumizing mascara add to a jet-black liner look. Try it for yourself with a buildable formula like the Lancôme Le 8 Hypnôse Mascara.
Warm Browns
Fresh, glowy skin and a subtle sheen on the lips let these smoldering smoky eyes take center stage. To avoid fallout when you recreate the look, make sure to apply your eye makeup first, then follow with your base routine.
Smoky Tightline
Read more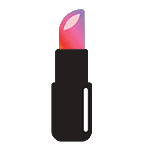 Back to top