The Best Ombré Lip Tutorials for Every Occasion
November 28, 2022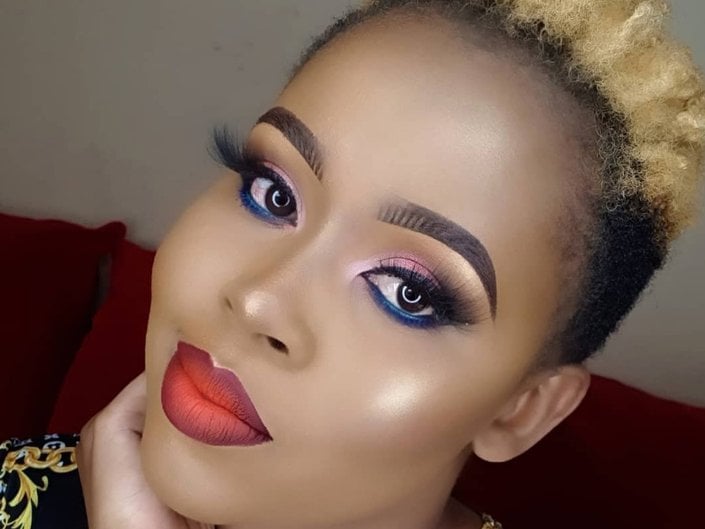 Whether you're looking for a fun, creative way to play with lipstick or you want to make your lips look fuller and more defined, an ombré look is the perfect way to do it. The technique is simple, but the results pack a serious punch. Below, we rounded up some of our favorite ombré lip tutorials from YouTube and Instagram. There's something for the neutral lip lovers out there, the classic red stans and more.
What Are Ombré Lips?
Ombré is a gradation of colors, usually from light to dark. There's also reverse ombré, which goes from dark to light. You can find it in paintings, where it creates depth and dimension, and it's also a popular hair-coloring technique that allows dark roots to blend gradually into a lighter or brighter color. In addition, the ombré effect occurs naturally (think a yellow to orange to red sunset), and of course, it can be used in makeup.
We love ombré blushes and bronzers, which look stunning in the compact, ombré brows, which start off light at the inner corners and get darker towards the tail and intricate ombré eyeshadow looks. Today, however, we're focusing on ombré lips, which typically start with a dark lip liner around the perimeter of the lips and gradually fades into a lighter color at the center of the mouth
How to Do an Ombré Lip in 4 Easy Steps
Ombré lips may look like they take a lot of time and effort, but they're deceptively easy. Follow the steps below to master the look yourself.
STEP 1: Choose Your Color Palette
Start by choosing the shade range you want to work with when creating an ombré lip. You can opt for a dark brown and light nude combo, a dark pink with a lighter pink, a deep burgundy with a flaming-hot red — basically, pick one light shade and one dark shade in the same or similar color family.
STEP 2: Line Your Lips
Line the edges of your lips with the darker color. If you're using a lip liner, choose one that's creamy and easy to blend, like the NYX Professional Makeup Line Loud Vegan Longwear Lip Liner. We also like the Makeup by Mario Ultra Suede Sculpting Lip Pencil because it comes with a small lip brush on one end to blend the color out.
STEP 3: Fill in Your Lips
Fill in the part of your lips that you haven't lined with a lighter color.
STEP 4: Blend the Shades Together
Now comes the ombré magic. Use a lip brush to blend the light and dark shades together. If your lip liner comes with a lip brush or smudger, you can use that — otherwise we recommend the IT Cosmetics Love Beauty Fully Essential Retractable Lip Brush #228. Using the brush, gently tap the edges where the two colors meet to blend them together. In between using the lip brush, you can also lightly press your lips together to achieve a seamless blend. If you don't have a lip brush, a small, clean eyeshadow brush or even the tip of your finger can work.
Remember as you're blending that you still want to see one dark color and light color — don't over-blend the two. If one of the colors get overpowered by the other, simply reapply the color that's getting lost and keep blending.
Once you get the hang of blending just two shades together, you can create a more dramatic ombré effect with more shades of varying darkness, like an extra-dark lip pencil with a light lipstick shade and an even paler shade in the center.
Keep reading for tutorials on every type of ombré lip you might want to achieve.
Red Ombré Lip Tutorial
Change up your classic red lip look with an ombré one. Vlogger RosinaSharon starts by highlighting her cupid's bow with a light, shimmery shade, then she lines her lips with a deep red liquid lipstick. She recommends only over-lining the top lip, avoiding the area she highlighted, for the most natural-looking effect. After she lines her lips, she fills in the outer corners, leaving the center of her lips bare. Finally, she adds a light, orangey-red liquid lipstick to the center. Her tip? Find a color that's at least two shades lighter than the one you used to outline your lips in the beginning.
She then taps along the edges of her lips with her fingertip to buff out any harsh edges. To make the look as clean as possible, she finishes by tracing around her lips with a small brush and her foundation shade.
While we love RosinaSharon's classic matte look, you can also use a glossy liquid lipstick, like the Maybelline New York SuperStay Vinyl Liquid Lipcolor, for a high-shine finish. For a red lip, try lining your lips with the shade Unrivaled, then popping the shade Red-Hot in the center.
Brown Ombré Lip Tutorial
The beauty of ombré lips is that you can use the technique to make any lip color, from an ultra-pale nude to a flashy neon pink, more wearable. In this tutorial, Careshe J. Marie shows how to achieve a flawless blend between a rich brown lip liner and a very pale nude lip. She starts with the brown liner, then fills in her lips with a creamy nude, patting the two colors together with a lip brush. For even more dimension, she re-lines her lips with the dark brown shade and adds more of the nude shade in the center. Finally, she makes her lips appear fuller by dabbing a clear lip gloss on top of the pale nude shade.
Reverse Ombré Lip Tutorial
Now that you know how to do regular ombré lips, are you up for a reverse effect? This time, you'll want to start by applying the darker shade to the center of your lips, and the lighter shade around the edges. This gives the effect of having sucked on an ice pop or bitten into a fresh cherry. We recommend using a lip stain, such as the
YSL Water Stain Lip Stain
, in the center of your lips for a juicy, just-bitten effect. Follow that with a pale lip liner or a concealer along the edges and outer corners of the lips. This technique is very popular in
K-beauty makeup tutorials
— it makes the lips look pouty and fresh.
Pink Ombré Lip Tutorial
Make a colorful statement with these pink and purple ombré lips. First, creator GlamByMeliTV applies a pressed powder to her lips to even out their tone and give them an ultra-matte finish. She adds back moisture by using a lip balm, and then traces the edges and outer corners of her mouth with a deep, berry-colored lip pencil. For a pop of color, she adds a bright pink liquid lipstick to the center of her lips and presses her lips together to create an ombré effect. For more definition, she retraces her lips with the dark purple lip liner and continues alternating with layers of liquid lipstick and lip liner until a soft, diffused pink and purple lip is achieved. She finishes by cleaning up the edges of her lips with concealer and a small flat brush. You can also use a concealer with a pointed doe-foot applicator — we love the Lancôme Teint Idole Ultra Wear All Over Full Coverage Concealer.
Colorful Ombré Lip Tutorial
For an extra bold look, try combining unconventional lip colors like blue and white for an ombré lip look. Here, creator Chilli Eats starts with a rich navy lipstick on the outer corners, and then pops a pigmented turquoise cream closer to the center of the lips. In the very middle, she applies a creamy white concealer. To mix the shades together, all she does is press her lips together and wiggle them around, touching up the colors as she goes. The result? A bright, oceanic ombré lip that will have your friends begging you to drop the tutorial for them to follow, too.
Read more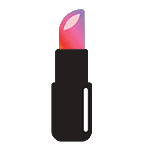 Back to top