Turn Your Eyes Into a Summer Sunset With This Graphic Eyeliner Look
May 18, 2021
Summer sunsets
are the best sunsets. Nothing is more gorgeous than watching a vibrant red and orange sky
seamlessly blend
into ombré patches of yellow, pink and purple as the sun dips out of sight. Inspired by the natural beauty of sunsets, professional makeup artist
Sadhvi Babu
created this
colorful, vivid eye look
in just six steps for you to rock all summer long.
STEP 1: 

Fill in the Brows

To draw focus towards the eyes, Babu started the look by feathering the brows. "The brow is what lifts the face," she explains. For a natural, lifted look, she used the L'Oréal Paris Unbelieva Brow to lightly draw on hair-like strokes before using a clear brow gel to set everything in place.

STEP 2: 

Map Out the Eyes

To ensure each liner color is visible, Babu recommends mapping out where each liner should be placed. "The key is to look straight into the mirror and see where your crease is," she says. Create a small dot with a red liner (Babu used the NYX Professional Makeup Vivid Brights Liner in Vivid Fire) just above your crease — this is where the red color will extend to. Repeat with the orange color (try the Vivid Brights in Vivid Delight) above the red, then the yellow (like Vivid Halo) above the orange.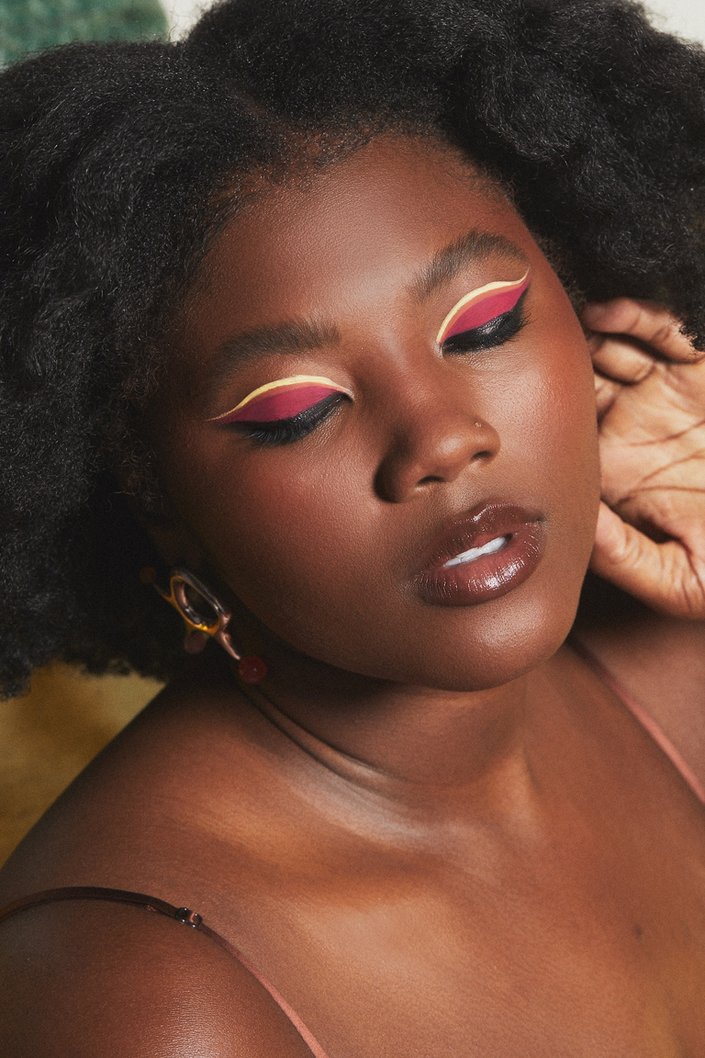 STEP 3:

Define the Eyes

Using a black kohl liner, like the NYX Professional Makeup Epic Wear Liner Stick in Pitch Black on a flat shader eyeshadow brush, define the eyes along the lash line from the inner to outer corner and extend to create a slight wing.

STEP 4:

Add Color

Using the red eyeliner, cover a majority of the eyelid — from the inner to outer corner — ending at the point sketched out earlier.
STEP 5:

Create a Gradient

Above the red liner, use the bright orange liner to draw a thin line and create a small wing that extends to the edge of the brow. Repeat using a bright yellow liner above the orange. Pro tip: To smooth out the edge of the liner, dip a Q-tip in micellar water and glide along the edge to make a sharp line.

STEP 6:

Add Finishing Touches

Line the waterline with a black eyeliner to add more definition to the eye area and finish with a swipe of the L'Oréal Paris Air Volume Mascara.
Photography: Chaunte Vaughn, Senior Art Direction: Melissa San Vicente-Landestoy, Associate Creative Producer: Becca Solovay, Makeup Artist: Sadhvi Babu, Hair Stylist: Aki Yamaguchi, Wardrobe Stylist: Alexis Badiyi, Digital Tech: Erik Dalzen, Model: Theresa Meriam
Read more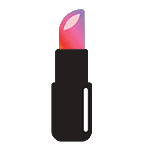 Back to top