Say Goodbye to Unwanted Shine With These Oily Skin Makeup Hacks
January 06, 2023
Glistening, glowing, dewy, luminous — these are all positive adjectives when it comes to describing skin, until they veer just a little too far into oily territory. While oily skin does come with some complexion benefits, the annoyances of keeping your makeup intact all day and getting that unwanted shine under control can definitely start to get exhausting. To help guide us down the path towards shine-free skin, we tapped two makeup artists, Urban Decay makeup artist Amanda Rodriguez and celebrity makeup artist Kasey Spickard, to share their oily skin fixes. Here's what they had to say.
Oily Skin Makeup Tips and Tricks
Tip #1: Prep Your Skin By Cleansing
What you do before applying makeup is just as important — if not more — than finding the right formula and shade of foundation. It's of the utmost importance to give yourself a clean, hydrated base to work with before you start doing your makeup. Always make sure to use a cleanser as the first step in your beauty routine. "I love to cleanse the skin with a cotton pad and Bioderma to remove any dirt, debris and oil," says Spickard.
Tip #2: Hydrate With a Moisturizer
It's a common misconception that people with oily skin don't need to moisturize as often, or even that they shouldn't moisturize at all. Keeping skin hydrated — yes, even for those with oily skin — and using an oil-control, matte finish primer is key to long-lasting wear. Trust us, it's the difference between a shine-free complexion and having to touch up your T-zone every 30 minutes in the office bathroom.
Tip #3: Look for Skincare Products With Hyaluronic Acid
So, what type of moisturizer do you look for if you're worried about looking like a grease ball? First of all, be on the lookout for products that say they are oil-free and non-comedogenic. Rodriguez recommends a formula with hyaluronic acid, like the SkinCeuticals HA Intensifier.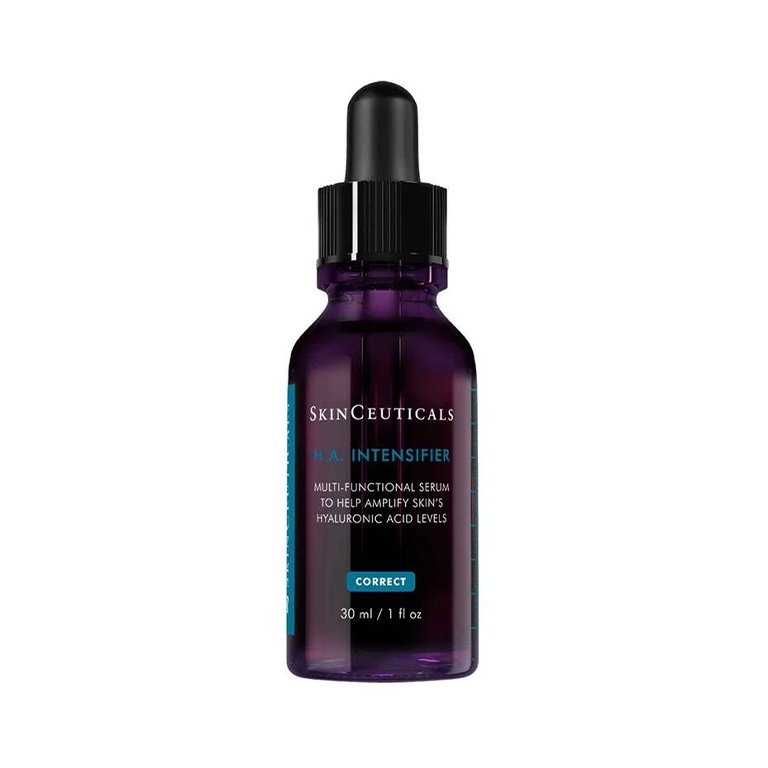 "The majority of clients and models I speak to think that because they're oily, moisturizer is terrible for them," she says. "Hydration is different from moisturizing. Hydrate your complexion to balance out the oil so makeup applies better. I'm a big fan of hyaluronic acid because it plumps up and hydrates skin, but also reduces the appearance of pores."
Tip #4: Primer Is Essential
"Primer is your best friend when you're trying to control shine," says Spickard. It's the final step in prepping your skin for makeup application and it helps guarantee that your makeup will last longer, so you don't have to reach for the blotting papers after an hour. Be sure to opt for a matte primer — a lot of primer formulas are focused on promoting luminosity.
Tip #5: Don't Forget to Prime Your Eyelids and Lips
Though priming your face for complexion makeup is essential, you should also use eye makeup and lip primers to ensure a full face of flawless makeup that will last. Your eyelids especially can get oily, even though they may not be your biggest concern.
Tip #6: Apply a Light Dusting of Powder Before Your Foundation
This is one of Spickard's pro tips that you may not have thought of on your own. Typically, you'd go in with your powder after applying your foundation, but Spickard recommends also doing it before. "Doing a light dusting of loose powder on the T-Zone before your foundation is an amazing way to lock in your makeup and prevent oiliness," he shares.
Tip #7: Foundation Formula Is Key
"When shopping for makeup, look out for formulas that have a mattifying and long-wear claim. These are designed specifically to combat shine," says Rodriguez. "Avoid cushion compacts and anything with the word luminous."
Spickard echoes Rodriguez's advice, explaining, "you are going to want to use a natural or matte finish foundation to prevent oiliness."
And when it comes to using the right tools, Rodriguez notes that you can use either a foundation brush or blending sponge. "Just be thoughtful with application and avoid a cakey look. You can always add foundation to areas that need more coverage," she says.
Tip #8: Layer Your Powders
Spickard's secret to getting oil under control is layering different types of powders to lock in your foundation and mattify your complexion. "Set your foundation all over with a translucent setting powder. I love RCMA Translucent all over the face with a big fluffy brush," he says. "Then, go in with a powder puff and a brightening setting powder in the under-eye area and anywhere you want to brighten. Press and roll the powder in and let it set. Dust off any excess with a powder foundation or finishing powder. I love the Maybelline New York SuperStay Hybrid Powder Foundation for this! It gives you a little extra coverage and helps set your makeup and prevent shine."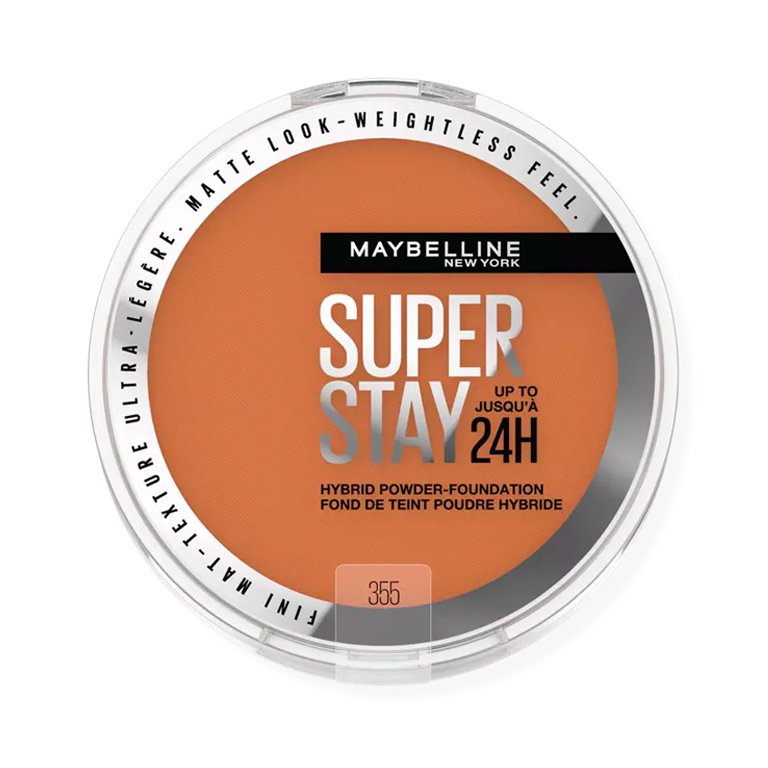 Tip #9: Touching Up Will Be a Life Saver
OK, so even with these tips, chances are you wouldn't dare leave the house without a back-up oil-control method. We get it. In that case, you can throw a pack of blotting papers in your purse or a travel-friendly compact like the NYX Professional Makeup HD Finishing Powder.
Tip #10: Use a Mattifying, De-Slick Setting Spray
Since layering powder over powder will get cakey, Rodriguez recommends finishing with a setting spray. We love the Urban Decay All Nighter Ultra Matte Setting Spray — a weightless spray that controls oil, deflects shine, keeps oily skin looking matte and helps makeup stay put. Spickard is a fan of the ONE/SIZE On 'Til Dawn Mattifying Waterproof Setting Spray.
Tip #11: Avoid Luminous, Dewy Formulas
This one is tough since the dewy makeup look is so popular right now, but it's not ideal if you're trying to ditch extra shine. "Avoid any formulas that are too luminous and dewy," advises Spickard. "I see tons of folks using luminous primers all over their face to get the dewy effect and they end up looking like an oil slick. Same goes for foundations — go for the natural finish or matte finish formulas to combat oils!"
Tip #12: Clean Your Makeup Brushes Regularly
If you're not already cleaning your makeup brushes regularly, this is your sign to start doing so ASAP. It's advisable for everyone to practice good hygiene when it comes to your makeup brushes, but it is especially important for those with oily skin, since oil from your face ends up on your brushes and sponges. Use a designated makeup brush cleaner or micellar water to rid your brushes of oil, dirt and debris, then let them air dry before using.
Tip #13: Switch Up Your Routine
If you try all of these tips and you are still unhappy with your shine levels, you may just need to switch up the products you're using. Everyone's skin is different and not all products work for everyone, even for those with the same skin type.
The Best Products for Oily Skin
This oil-free primer from Lancôme blurs skin imperfections, minimizes the appearance of pores and gives your complexion a natural matte finish with no shine whatsoever. For the best results, warm a small amount of the product between your hands and then apply it to your face. Make sure to give it a few seconds to dry before you begin applying your makeup.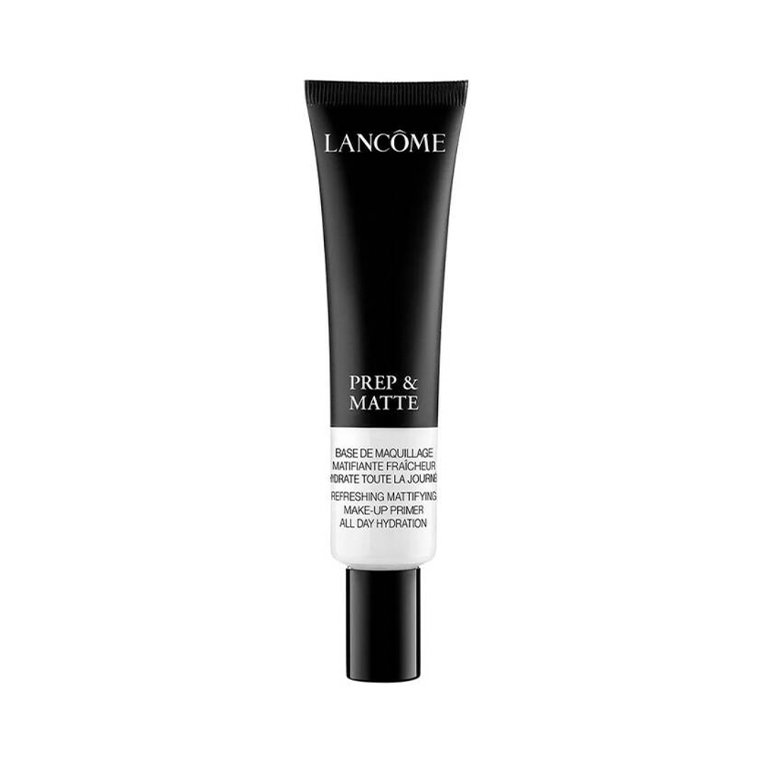 The L'Oréal Paris Infallible Up to 24H Fresh Wear Foundation in a Powder has some serious staying power. You'll fall in love with the lightweight, breathable texture that swipes beautifully across your skin, giving you the comfort and coverage of a liquid foundation with the mattifying effect of a powder. With this foundation, you don't have to worry about any of your typical foundation faux pas. It doesn't get cakey or patchy, and it's waterproof, sweat-proof and transfer-proof.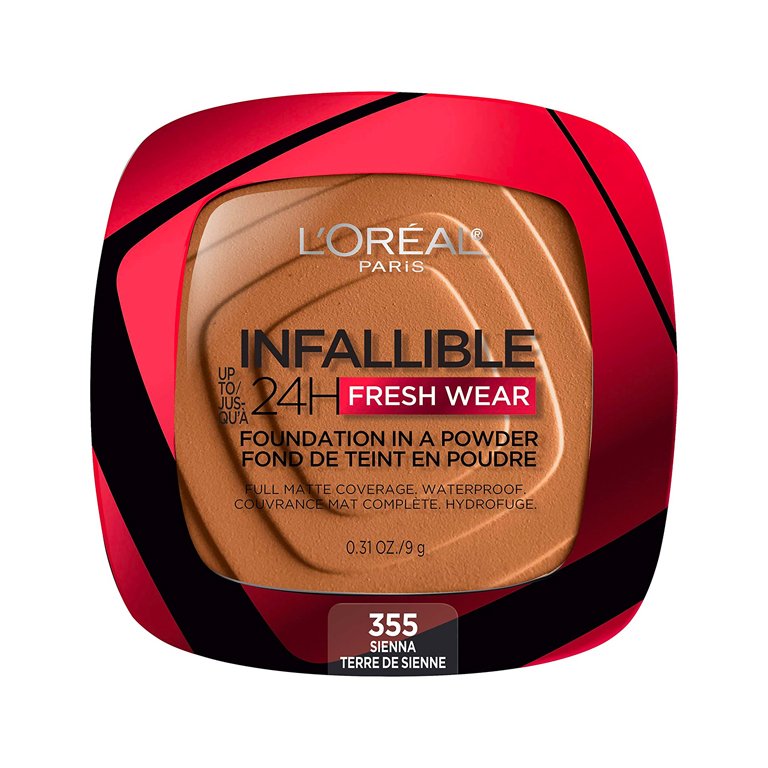 Just because you have oily skin doesn't mean you need to strictly stick to powder formulas. For a great liquid option, try the Urban Decay All Nighter Foundation. Unlike the more sheer products in the brand's Naked range, this foundation is completely matte and super pigmented, so a little bit of product will go a long way. Above all, it's oil free and actually works to absorb the oil on your skin while you wear it.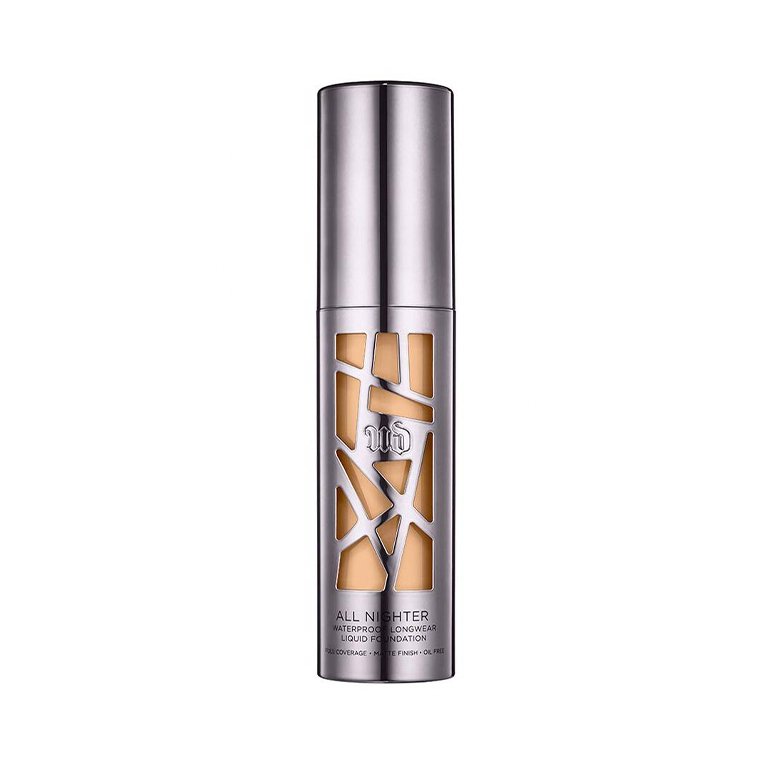 We love the IT Cosmetics Bye Bye Pores Poreless Finish Loose Setting Powder because it actually has anti-aging skincare benefits, thanks to the hyaluronic acid, peptides and vitamin E in the formula. It also has hydrolyzed collagen and real silk to help reduce the appearance of wrinkles and pores.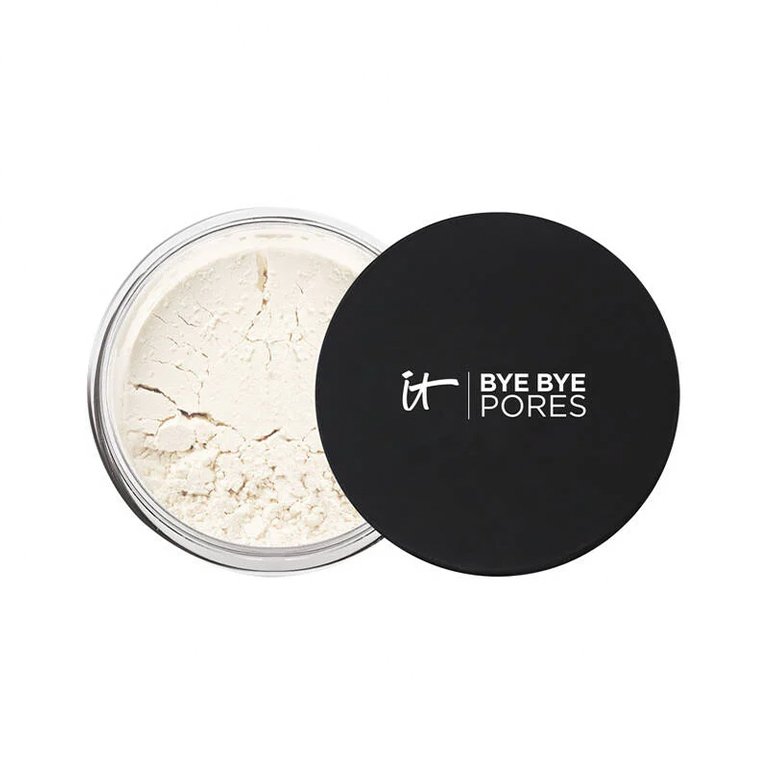 A setting spray is essential to keep your skin from taking on a dried-out appearance with all of that powder, but you don't want one that will add any shine. Enter: the Urban Decay All Nighter Ultra Matte Setting Spray. This setting spray effectively locks in your makeup and controls shine for a matte finish that will last up to 16 hours.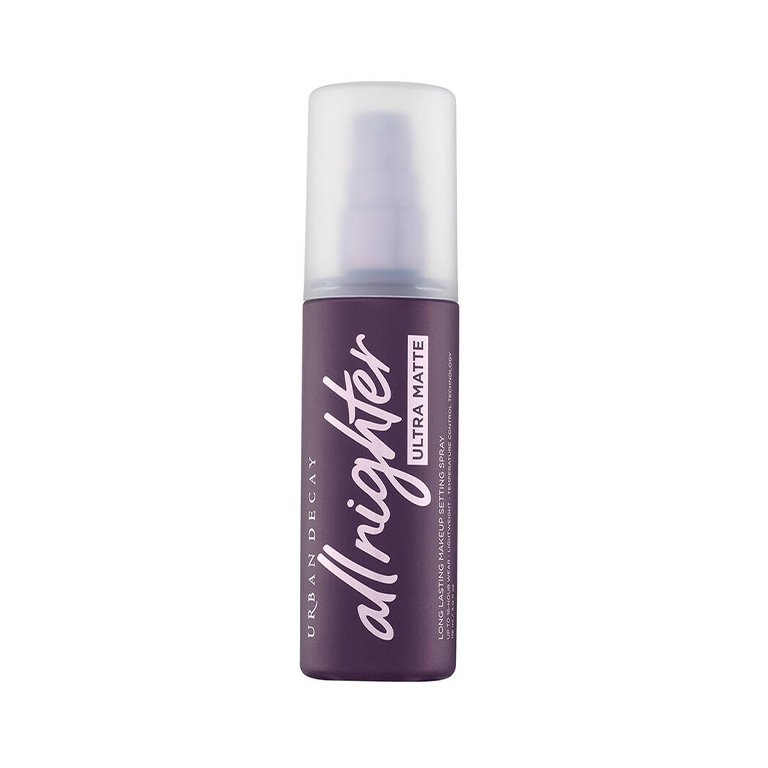 Photo: Chaunte Vaughn
Read more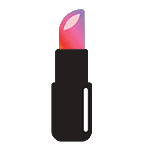 Back to top