How to Clean Makeup Brushes Easily and Quickly
March 04, 2022
Believe it or not, makeup brushes can wreak havoc on your skin. Because brushes are used and then re-used, they accumulate makeup, dirt and oil rather quickly. If not taken care of properly, makeup brushes can lead to breakouts (and even worse, cause fungal infections).
The good news is that cleaning your makeup brushes is pretty easy and can be done quickly. So, keep reading to discover expert tips on how to clean makeup brushes easily, quickly and effectively.
How to Clean Makeup Brushes
Rinse Off Residual Makeup
The American Academy of Dermatology Association (AAD) recommends beginning by rinsing your brushes underneath lukewarm, running water to remove residual makeup. Tip: Avoid submerging the whole brush under the water, as it can dissolve the glue that holds the brush together.
No sink? No problem. You can saturate bristles with a few spritzes of a thermal water spray, like the La Roche-Posay Thermal Water Spray.
Use a Makeup Brush Cleaner
Professional makeup artist Kasey Spickard suggests investing in a makeup brush cleaner like the Cinema Secrets Makeup Brush Cleaner or the Beautyblender Blendercleanser Solid. If you don't have one on hand, though, a gentle cleanser or a micellar water will work. The Garnier SkinActive Micellar Cleansing Water 2-in-1 Waterproof Makeup Remover is one of the best for this.
Swipe, Spin, Swirl Your Brushes
"To clean, lightly dip your brush in the brush cleaner and then swipe back and forth in the direction the bristles are laid on a piece of paper towel," Spickard says. "For round brushes, you can use a swirling motion (first clockwise, then counterclockwise)." Repeat this process until the brush is clean.
Use a Spray for Stubborn Stains
If the paper towel and brush cleaner combo isn't doing the trick, Spickard suggests using 70% isopropyl alcohol in a spray bottle to remove stubborn stains and to disinfect especially dirty brushes. This is also a great way to clean your brushes any time you share them with friends.
Repeat Once a Week
It's
recommended by the AAD
to wash your makeup brushes every seven to 10 days in order to kill the harmful bacteria that lingers in your makeup brush fibers. "Makeup brushes are a breeding ground for bacteria, especially brushes used with cream products," Spickard says. "It's important to clean your brushes to avoid getting breakouts on your skin."
Read more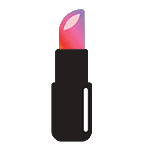 Back to top