The Floating Eyeliner Trend Gives You a Ton of Room to Experiment
July 28, 2022
As far as timeless beauty trends go, nothing will ever beat the cat eye. The simple black wing has been around for decades because of how effective it is at transforming any look. And while we will forever love it, we've succumbed to the allure of its descendant, the newest eyeliner trend: floating eyeliner.
The cat eye is a beloved look, but can often take hours of practice to master.Meanwhile, floating eyeliner is malleable; it's the kind of trend that can take many forms — understated or complex — so anyone, and we mean anyone, can try it. So, how do you make it work? We asked celebrity makeup artist Alexx Mayo to share his tips and tricks to master the trend.
What Is Floating Eyeliner?
When creating other eyeliner looks, there's usually a standard set of steps you need to take to make it just right. But there are no rules with floating eyeliner. "[It's] a line that is unconventionally placed on the eye in a unique area or shape," Mayo says. "The beauty of it is that you can be as creative as you want."
How to Create the Floating Eyeliner Look
Step 1: Pick Your Placement
Floating eyeliner is all about placement. Since you don't have to focus on the outer corner, you can search for other flattering spots — this might be the inner corner, the crease or even the area just below the lower lash line. It's up to you to determine what looks best. For example, if you have deeper-set eyes, you may not have a lot of real estate between your brow and lash line, in which case a floating crease might not be as easily visible as a double floating wing on the outer corner. Playing with the placement is the best part — no two floating eyeliners look the same, so experimenting is encouraged.
Step 2: Start Drawing the Line
Take a deep breath and go for it. While some people like to move quickly in sweeping motions, it's also possible to start in sections. For any eyeliner look, it's usually best to work your way out; starting from the inner corner to the outer.
Step 3: Clean Up Any Mistakes
Mayo likes to keep a fine synthetic brush and pointed cotton swabs around when cleaning up his looks. Because, yes, they will happen, wobbly lines will be drawn, but it's nothing some micellar water can't fix. (We love the Garnier Micellar Cleansing Water With Hyaluronic Acid + Aloe.)
The Best Examples of Floating Eyeliner
The Triple Threat
Go big or go home, right? This eyeliner look combines a soft floating crease with an equally soft wing, plus the added bonus of a double wing that extends from the inner corner all the way to the outer corner. A pigmented eyeshadow and a wet angled brush could get you a similar look, but if you want to be quick about it, buffing out a gel eyeliner, like the It Cosmetics Superhero No-Tug Sharpenable Gel Eyeliner, can also help achieve that smooth line above the crease.
The Double Wing
The negative space a double wing creates technically qualifies it as floating eyeliner. To create a clean, sharp line, Mayo prefers using a fluid-like liquid liner or gel. We recommend the
Giorgio Armani Beauty Eyes To Kill Lacquered Liquid Eyeliner
. The water-based formula ensures a smooth and long-lasting line that's shockingly shiny.
The Colorful Crease
As if floating eyeliner wasn't eye-catching enough, makeup artist Brandy Allen proved that it's even better with color. If bold is your style, consider recreating this floating crease using a bright pencil eyeliner (we love the
L'Oréal Paris Infallible Pro-Last Waterproof Eyeliner Pencil
) to colorblock against your shadow.
The Geometric Wing
Halo eye makeup usually entails a mix of shadows, but we're campaigning for this negative-space remix instead. What makes a halo effect work is that you focus the makeup on the inner corner and the outer corners, so your eyes really pop. Toss in the floating lines with some white eyeliner (we love the Maybelline New York TattooStudio Waterproof Eyeliner Pencil) and you've got the coolest take on a geometric wing.
The Inner Corner Crease
The beauty of inner corner eyeliner is that it can be subtle or extreme. Makeup artist Alexandra French opted for the latter, contrasting a neon pink inner corner accent with a black double wing. When worn alone or with its encountrements — bottom liner, cat eye, floating crease, etc. — this look remains one of the most versatile out there. Considering how close the inner corner is to the tear duct deposit zone, we suggest opting for a waterproof formula, like the
Lancôme Le Stylo Waterproof Long-Lasting Eyeliner
or the
L'Oreal Paris Infallible Grip Precision Felt Eyeliner
.
Photo: Chaunte Vaughn, Design: Juliana Campisi
Read more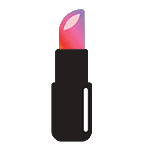 Back to top