How to Pull Off the Inner Corner Eyeliner Trend in 3 Steps
November 28, 2022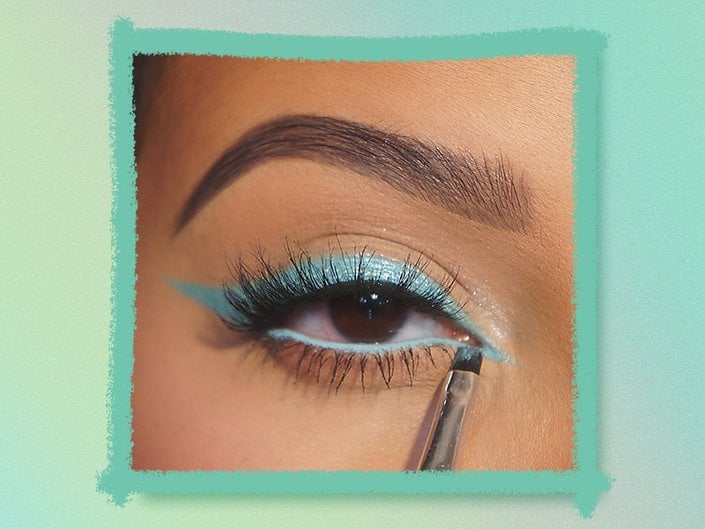 Lately, we have only two moods when it comes to eye makeup: either we're too lazy to apply any at all or we want to experiment with bold, graphic looks. There is no in-between. That is, until we discovered inner corner eyeliner.
This statement makeup look involves applying eyeliner along the inner corners of the eyes — sometimes just on that area (that's when we're feeling low-maintenance) or on that area and along the top lash line (when we're feeling more ambitious). It's easy to do and looks especially fun in vivid, colorful shades.
We reached out to celebrity makeup artist Katie Mellinger to break down the trend and to give us a step-by-step tutorial of how to try out the look at home. In Mellinger's opinion, graphic eye makeup looks like this one are resonating with people right now because everyone is ready to have fun with their makeup. "I don't think I've seen such heavily featured bright and eclectic makeup in the media since the '80s," says Mellinger, reflecting on the current bold makeup moment in pop culture.
Plus, inner corner eyeliner is fairly uncomplicated to achieve regardless of your makeup skill level. Just follow these simple steps.
Step 1: Make Sure Your Eye Area Is Clean
Before you get started, you'll want to be sure that you have no residual skincare products or eye creams left around your eyes, especially along the lash line and inner corner. Doing so will help ensure the longevity of your eyeliner look, says Mellinger.
Step 2: Apply the Eyeliner
Since there's a lot of room for creativity and customization with the inner corner eyeliner trend, there are not really fixed steps to follow. Depending on what type of eyeliner you choose and exactly what look you're going for, you may apply the eyeliner a little differently.
Mellinger likes a liquid liner for graphic eye makeup looks like this one. She advises to let the applicator brush do the work for you and to apply it in a motion parallel to the surface of your skin. "With the tip of the brush facing the nose, lay the tip of the brush down where you want a sharp point just beyond the inner corner and brush inward until you want the color to stop." Repeat the stroke on your upper lash line, as well. If you want a faded look, you can slowly pull the brush away from your face, or stop the line abruptly for a precise finish.
Pro tip: If you're trying a more elaborate liquid liner design, lightly sketch the outline with a brow pencil first.
You could also use a pencil for a grungier, smudged effect. The Urban Decay 24/7 Glide-On Waterproof Eyeliner Pencil is our pick, as it comes in tons of fun colors. Simply draw a line of the length you'd like on the top and bottom of the inner corners of your eyes. "You can even smudge it out more with a small smudge brush if you want the color more diffused – just make sure to do it quickly as these long-wear liners set fast," says Mellinger.
Finally, if you're someone who likes to apply eyeliner with your own brushes, you can try a pot of gel or cream liner. "You can use a small smudge brush to lightly sketch [the eyeliner] into the inner corner of the eye," explains Mellinger. "Use an angled brush for a controlled, graphic shape. Or go full artiste and use a small pointed brush to draw at will."
Step 3: Clean Up the Look
Finish by cleaning up any unwanted marks with a cotton swab. Since inner corner eyeliner is all about creating a bold, statement-making look, you'll want it to look clean.
And that's all there is to it! Below, we've rounded up some of our favorite versions of the trend to give you some inspo and help you get started.
Monochromatic Maroon
Makeup artist Katie Jane Hughes proves that burgundy eyeliner isn't as intimidating as it may seem with this look. If you dare, follow her lead and wear it with a matching lip and rosy blush. We'll definitely be trying this vampy, cranberry vibe for a holiday party this year. So pretty and festive!
Double Winged Eyeliner
What's better than one wing? Always two. Luckily, the inner corner wing is much easier to create (just trace along the area) than an outer corner wing.
Blue Streaks
If a full eye traced with a vibrant blue liner seems like a little much, just add pops of the shade on the inner and outer corners like makeup artist Chloe Pultar did here.
Neon Dream
Rowi Singh gets extra credit for adding swipes of pigment to the inner corners after creating an already-impressive neon orange gradient eye.
Contrasting Colors
Choose unexpected contrasting colors like teal and red to really lean into the daring nature of the inner corner eyeliner trend. Here, a red eyeshadow gradient serves as a canvas for a swipe of blue-green liner.
Using a Lip Liner (If Formulated as Safe for the Area)
Makeup artist Jonet Williamson was thinking outside the box when she decided to use a red lip liner as a eyeliner to adorn her inner corners. She added a flick of crimson to the outer corners of her eyes, as well. Remember, as Williamson mentioned in her caption, you'll only want to try this with a product that's marked as safe for your eye area. One we love is the Tower28 OneLiner Multi-Liner.
Read more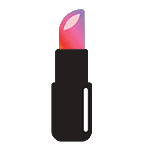 Back to top