How to Remove Waterproof Mascara Without Pulling Out Your Lashes
October 25, 2019
There's no denying waterproof mascara is a lifesaver. This holy-grail eye product has held it down for us during all those moments we forgot our umbrella and got caught in a torrential downpour. Not to mention, it allows us to sob uncontrollably during weddings and sappy movies without looking like a hot mess afterward. While we're grateful, we can't help but ask why is it so damn difficult to take off? And is there a way to remove waterproof mascara without losing a couple of lashes along the way? To help us answer our dire questions, we sat down with celebrity makeup artist Mai Quynh. Ahead, read on for her expert tips that'll help you seamlessly remove waterproof mascara without losing lashes in the process. Tip #1: Double Cleanse Double cleansing is the process of, well, cleaning your face twice. The trick, though is that it's important to use a no-rinse cleanser to remove any surface-level makeup. "I suggest using a cleansing balm or oil first to breakdown all the makeup," says Quynh. We love the IT Cosmetics Bye Bye Makeup Cleansing Balm because it works triple-duty as a cleanser, purifying makeup remover and anti-aging serum.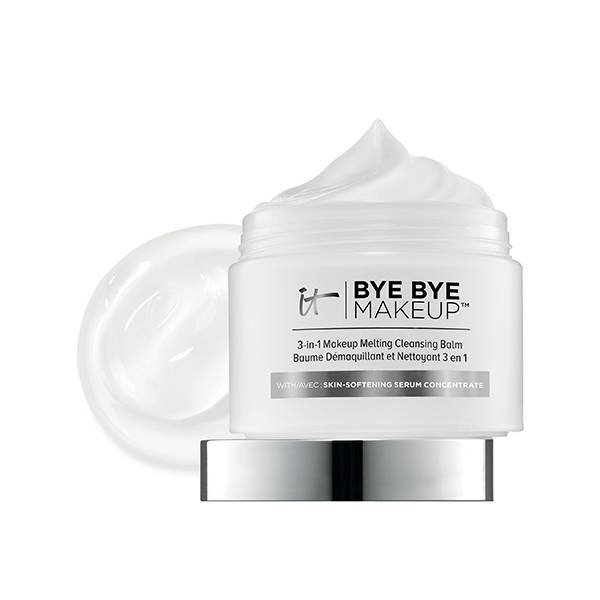 Tip #2: Soak Your Lashes With Waterproof Eye Makeup Remover After you use your cleansing balm to break down the mascara, Quynh suggests soaking a cotton pad in a waterproof eye-makeup remover and placing the pad on your lashes. After letting your lashes soak for a bit, gently wipe off the mascara from your lashes and around your eyes. Tip #3: Use Oil-Based Products The key to removing waterproof mascara is using oil-based products. While Quynh notes that all micellar waters will take off the makeup, some specialty micellar waters that say "oil-infused" will work best. "You can tell that it will work on waterproof makeup because it has the oil floating in the bottle, which you have to shake before use," says Quynh. Reach for the Garnier SkinActive All-in-1 Waterproof Micellar Cleansing Water next time you're working with stubborn waterproof formulas.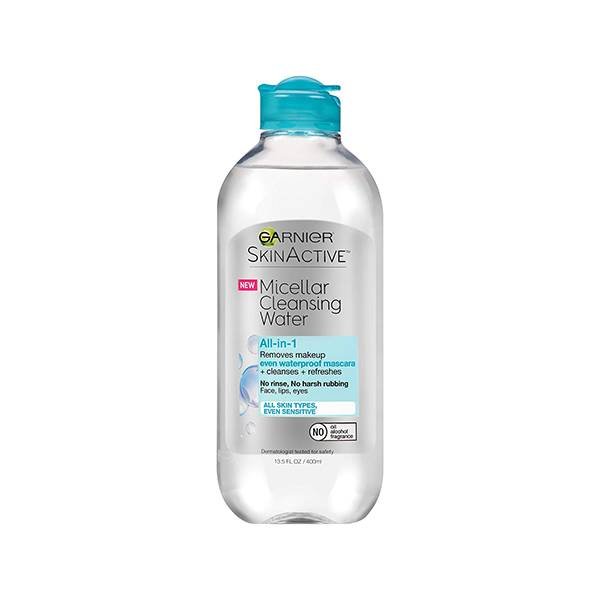 Tip #4: Be Gentle
"The point of waterproof mascara is that it doesn't budge, so removing it will take some work," explains Quynh. "I make sure to use the proper remover and not rush through the process. Be gentle or you could lose some lashes in the process."
Tip #5: Care for Your Lashes After Using Waterproof Mascara
As waterproof mascara tends to be a little harsh on your lashes, Quynh says it's important to give them a rest by wearing no mascara or just regular mascara. "Also, using a lash serum is nice every once in a while to give them a little boost," she says. Need a rec? The
L'Oréal Paris Lash Serum Solution Eyelash Serum With Lash Caring Complex
conditions and nourishes your lashes thanks to the formula infused with glycerin, pro vitamin B5 and hyaluronic acid.
Read More:
We Can't Stop Staring at This Glam Makeup Look Victor Ramos Created Using the NYX Modern Dreamer Palette
How to Get Perfectly Separated Eyelashes With Mascara, Once and for All
A Complete Guide to Eyebrow Products and How to Use Them
Read more