How to Remove Waterproof Mascara Without Harming Your Lashes
November 09, 2022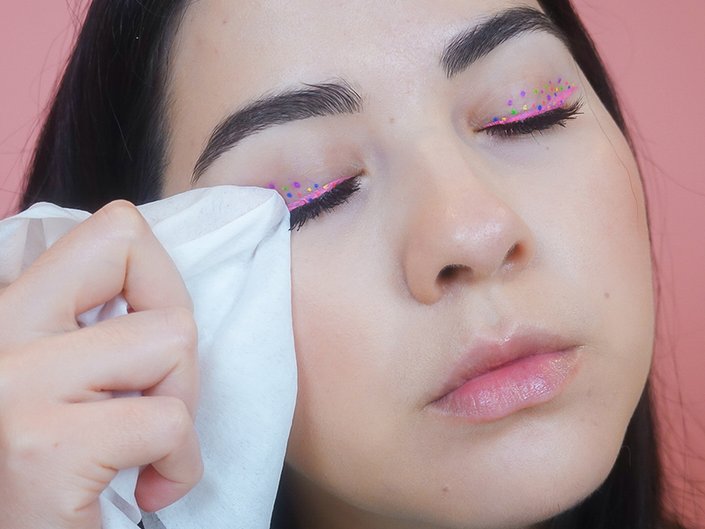 Waterproof mascara
can be a hero makeup product in many instances — whether you're
heading to the beach
or even to the altar. But as anyone with experience using waterproof mascara knows, it can be extremely difficult to remove once it's been on for hours.
With that said, removing the
stubborn eye makeup
isn't impossible. In fact, there are products that make the process shockingly easy, some you may even have at home already. Ahead, we tapped two makeup artists for their best pro tips on how to remove waterproof mascara without pulling out your lashes or irritating the eye area.
How to Remove Waterproof Mascara
Whether you have oily skin or your lashes barely hold a curl, you know how impressive waterproof mascara can be. The downside: It's not so easy to get it off without removing a few lashes in the process. Ahead, the top five ways you can safely remove waterproof mascara.


Step 1: Choose Your Makeup Remover

Use an Oil-Based Remover and Double Cleanse
Removing stubborn waterproof mascara starts with applying an oil-based remover before cleansing your face and eye area. NYC-based makeup artist Jonet Williamson recommends the Lancôme Double-Action Eye Makeup Remover. This bi-phase formula has lipids and water to help wash off waterproof mascara in a snap and will leave your lashes feeling nourished and clean. Bonus: It's gentle enough for sensitive skin and contact lens wearers.

Williamson says to saturate a cotton round in the product and press it onto the eye area for a minute. Then, gently swipe it away. She adds to rub it upward in the direction of lash growth, instead of side to side, which can sometimes pull out your lashes. Next, go in and wash your face with your usual cleanser.
Or, Use a Cold Cream
There's a very good reason cold cream has remained a staple of the beauty industry for years and years. Waterproof mascara doesn't always follow the status quo, so if you feel like your usual cleanser lineup isn't getting everything off, consider using a cold cream. Yes, cold creams are excellent at soothing and smoothing your skin, but the unique combination of water and oil also makes the formula just as proficient at removing makeup. You may also want to follow up with a double cleanse when using a cold cream to remove your makeup.


Step 2: Avoid Aggressive Tugging and Pulling
It's an age-old beauty fact that the eye area is delicate, so never tug or pull — always remove makeup with a gentle hand.

With waterproof mascara being as stubborn as it is, there's usually the automatic urge to become aggressive during the removal process. Whether you're using an oil, micellar water or a makeup wipe, being as gentle as possible is key. If you're using your fingers to remove makeup, use light pressure while massaging the lashes; it's usually best to wipe the makeup downwards (toward your nose) and not upwards (toward your eyebrows).

When using micellar water, soak a cotton round in the makeup remover. Gently press the pre-soaked cotton round to your eyelashes, saturating the area in micellar water. This allows the micellar water to soak up the makeup and break down whatever mascara is left, making it easier to remove when you gently pull the cotton round down and away from your face. If you find that your waterproof mascara is adamant about staying gripped to your lashes, you might want to use a micellar water specifically formulated for waterproof makeup removal, like the Garnier SkinActive Micellar Cleansing Water All-in-1 Waterproof. We love this formula because of how gently and easily it removes water-resistant makeup, including long-lasting mascara.
Step 3: Add a Nourishing Eye Cream and Lash Serum
You deserve a gold medal if you've never pulled out a couple of lashes while removing waterproof mascara. It happens! Luckily, eyelash serums can help strengthen the lashes you have left while helping to encourage growth. Williamson also likes to apply an eye cream after mascara removal to revitalize the eye area.

We recommend adding a layer of the L'Oréal Paris Lash Serum Solution. This conditioning formula contains ingredients including glycerin, pro vitamin b5 and hyaluronic acid to help thicken lashes. If you are going to use a lash serum, make sure to apply it after your skin has fully dried. Sweep the lash serum brush along your lash line — like you're using a liquid eyeliner — and let it dry for about 60 seconds before applying makeup. While you can use this product before makeup, it's just as effective while you sleep.

As for eye cream, we love the Youth to the People Superberry Dream Eye Cream for how quickly it hydrates the skin.


Bonus Tip: Apply a Regular Mascara First
To avoid difficult removal all together, apply a coat of regular mascara, like the Urban Decay Wild Lash Mascara, first, and then layer a waterproof formula, like the Milk Makeup KUSH Waterproof Mascara on top. This will allow the formulas to slide off your lashes a lot easier.
How to Remove Waterproof Mascara Without Makeup Remover
Although it's an added step in your skincare routine, makeup removers can be very helpful at dissolving longwear makeup, like waterproof mascara. We love the CeraVe Comforting Eye Makeup Remover for its bi-phase formula. The gentle and milky texture leaves the eye area soothed, comforted and clean.

However, it's not the kind of product everyone owns. Although traditional makeup removers — including cleansing oils and balms — are effective at removing makeup, there are alternatives you may already have hanging out in your bathroom.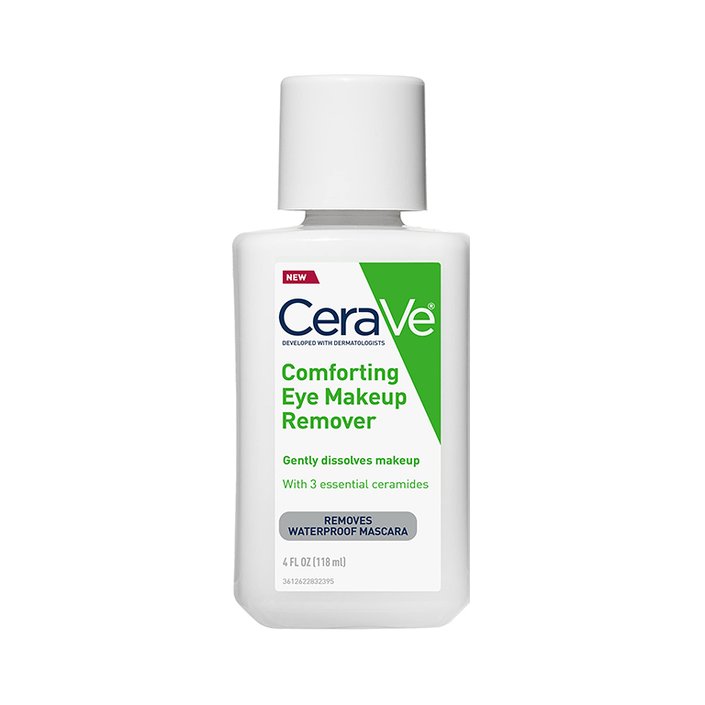 Does Micellar Water Remove Waterproof Mascara?
Micellar water was once a French girl's best-kept secret, but now it's become ubiquitous for all skincare enthusiasts. Micellar water is made up of small molecules, called micelles, suspended in water. These micelles attract and remove impurities on the skin's surface, like dirt, oil and, yes, makeup — even of the waterproof variety.

Unlike traditional cleansers, you don't have to wet your face before using a micellar water; all you need is a cotton round and a little shake. (You need to shake most micellar waters before using because of their bi-phase formulas.) Once it's shaken and mixed, saturate a cotton round in the water and press it against the lash line before wiping away the mascara. We recommend the Garnier SkinActive Micellar Cleansing Water With Hyaluronic Acid + Aloe. This gentle formula uses hyaluronic acid and aloe to soothe and hydrate while it removes makeup.

Micellar waters are no-rinse formulas, so after using you can immediately move onto the next step in your routine. If the constant use of cotton rounds seems more wasteful than you'd like to be, Garnier also makes Micellar Cleansing Eco Pads that are reusable.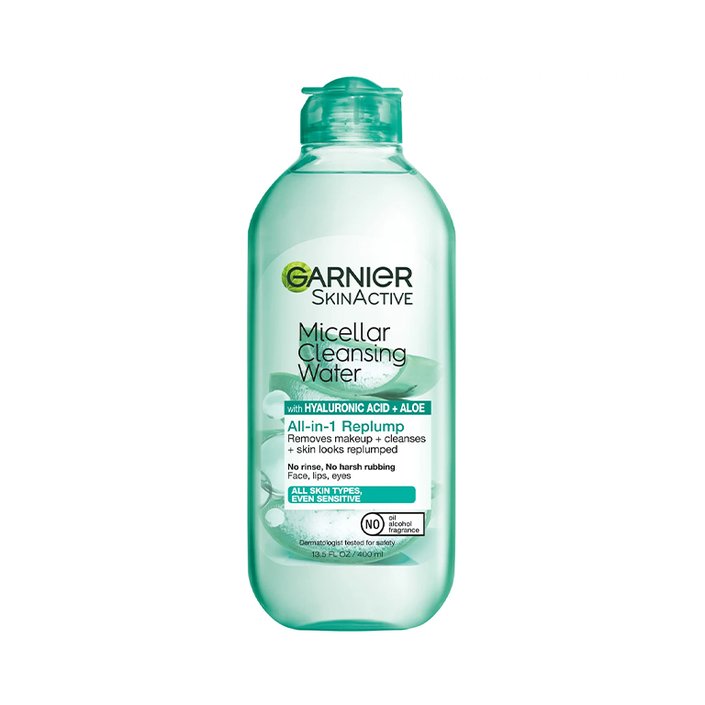 Does Petroleum Jelly Remove Waterproof Mascara?
There seems to be an endless list of uses for petroleum jelly. It's the key component to any slugging routine and can help heal dehydrated nails, but did you know it can also remove waterproof eye makeup?

A little bit goes a long way here: Scoop out a small amount (give or take a dime-size) of jelly and massage it over your lashes until all of the mascara melts off. Thanks to its slick and filmy texture, makeup should slide off lashes without harm. While some makeup remover alternatives aren't beneficial for all skin types (more on that later), petroleum jelly is gentle for most and safe around the eye area.


Does Coconut Oil Remove Waterproof Mascara?
Makeup artist Allison Kaye says that coconut oil is another way to remove waterproof makeup. Similar to popular cleansing oils you can find on beauty shelves, coconut oil quickly breaks down makeup and waterproof formulas without pulling on the skin or lashes — just make sure you apply the oil before wetting your face.

Unlike micellar waters, you do have to rinse coconut oil off of your face. Once you feel like you've sufficiently rubbed all of the mascara off, take a clean cotton round and wipe away the residue. You can follow up with your preferred water-based cleanser to remove any residual oil and makeup.

But is coconut oil good for your skin? Coconut oil does rank high on the comedogenicity scale, so if you have oily or acne-prone skin, you should steer clear. While coconut oil can work in a pinch for removing makeup, it's usually most effective when used on the body.


Does Baby Oil Remove Waterproof Mascara?
If you haven't already guessed, yes, baby oil removes waterproof mascara. The only difference between coconut oil and baby oil is that coconut oil is usually solid, so you have to warm it up with your fingertips before applying it to the lashes. Baby oil is ready to use. Kaye admits this alternative was a personal favorite of hers for years. "Before I knew makeup remover existed, my middle school makeup removing routine was to use baby oil," she says. "Put some baby oil on a cotton pad and wipe along your lash line."

A double cleansing routine works best with any oil-based cleansers, even if it's baby or coconut oil. While removing your makeup is important, following up with a cleanser, ideally a water-based one, will actually cleanse the skin of remaining impurities. Removing your makeup beforehand allows for the cleanser and any other products — toners, serums, moisturizers, etc. — to better penetrate the skin's surface for maximum results.

If you're unsure what product to use to remove your makeup without irritating your skin, reach out to your dermatologist.
Photo: Melissa San-Vicente Landestoy
Read more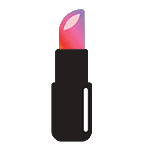 Back to top