How to Remove Waterproof Mascara Without Pulling Out Your Lashes
April 19, 2022
Waterproof mascara can be a lifesaver in some makeup instances — whether you're heading to a sweltering beach day or even to the altar. But as any mascara-obsessee might know, it can be extremely difficult to remove waterproof mascara once it's been on for hours. Here, we tapped NYC-based makeup artist Jonet Williamson for her best tips and tricks on removing waterproof mascara safely — without pulling out your lashes or irritating the eye area.
TIP #1: Use an Oil-Based Remover and Double Cleanse
Removing stubborn waterproof mascara starts with applying an oil-based remover before cleansing your face and eye area. Williamson recommends the Lancôme Double-Action Eye Makeup Remover. This bi-phase formula has lipid and water to help wash off waterproof mascara in a snap and will leave your lashes feeling nourished and clean. Williamson says to saturate a cotton round in the product and press it onto the eye area for a minute. Then, gently swipe it away. She adds to rub it upward in the direction of lash growth, instead of side to side, which can sometimes pull out your lashes. Next, go in and wash your face with your usual cleanser.
Tip #2: Add a Nourishing Eye Cream and Lash Serum
To help revitalize your lashes and eye area, Williamson likes to apply an eye cream and lash serum after removal. We recommend adding a layer of the L'Oréal Paris Lash Serum Solution, and a hydrating eye cream like the Youth to the People Superberry Dream Eye Cream.
TIP #3: Apply a Regular Mascara First
To avoid difficult removal all together, applying a regular mascara coat first, and then a waterproof formula on top, will actually allow the formulas to slide off your lashes a lot easier. Start with a coat of non-waterproof mascara, like the
Urban Decay Wild Lash Mascara
on the top and bottom lashes, and then add a layer of waterproof mascara on top like the
Milk Makeup KUSH Waterproof Mascara
.
Read more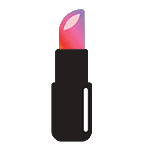 Back to top