How to Create a Reverse Cat-Eye Look for a Fresh Take on a Classic
November 10, 2021
Switching up your
go-to makeup look
in a subtle way can actually alter your look in a very chic way. Case in point: the reverse
cat eye
. The look features all the fierceness of your usual
winged eyeliner
, except it's inverted ever so slightly to draw attention to your lower lash line. The result? A sultry, sexy feline-shaped under-eye wing. Ahead, find a step by step guide to achieving the look.
STEP 1:

Sharpen Your Pencils

First things first, pick your eyeliner pencil. Here, makeup artist Jonet Williamson used the L'Oréal Paris Infallible Pro-Last Waterproof Eyeliner Pencil, a longwearing, smudge-proof eyeliner that lasts for up to 24 hours. Williamson recommends sharpening your pencil before you use it and keeping a sharpener handy throughout the process so you can sharpen the tip each time it gets a little dull.
STEP 2:

Draw Your Lines

The point of the reverse cat eye is that the top line is thinner than the bottom one and that the wing starts at the bottom and goes upward. To achieve the look, you'll want to keep the top line as thin as possible while still focusing on accentuating your eye shape. "Because I have almond-shaped eyes, I like to keep the top line the size of the pencil point — very thin," Williamson says. "For the bottom line, I try to make the outer corner thicker than the inner corner to help round my eyes out."
STEP 3:

Add the Wing

After sharpening the pencil again to make sure it's as pointy as possible, Williamson recommends drawing a line from the outer corner of the bottom lash line and dragging it upwards to the outer corner of the upper lash line. "Make sure that the thick part of the wing is coming from the bottom line."
STEP 4:

Finish With Mascara

To draw more attention to the reverse cat eye wing, Williamson applied the Lancôme Lash Idôle Mascara only to the lashes on her upper lash line, leaving the bottom lashes bare.
Photography and Makeup: Jonet Williamson
Read more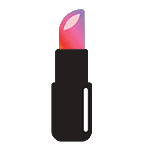 Back to top