This Nude Cut Crease Is the Epitome of Soft Glam Makeup
May 31, 2022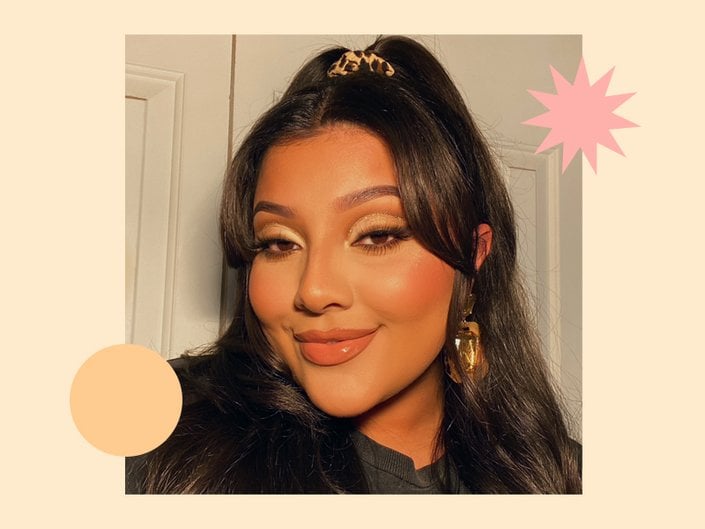 Everyone has a go-to everyday makeup look; mine is typically tinted moisturizer topped with a little blush and lots of mascara. But after seeing this nude cut crease makeup look on Instagram, I was inspired to switch things up. Not only is it easy to recreate, it's also very versatile. It works with any skin tone or makeup aesthetic and you can dress the look up or down.
To learn how to create a nude cut crease on yourself, check out the step-by-step tutorial ahead from makeup artist
Dana Renée
.
STEP 1:

Focus on Your Crease

Using the Urban Decay Naked Honey Palette, Renée applied several matte brown shades on her eyes. She first applied the lightest brown, Hive, along her crease from the inner corner and out past the brow to act as a guide for the cut crease shape. Then, for more dimension and contrast, she layered on Drip, a medium brown, and Sting, a dark brown shade, on top.




Pro tip: Make sure to blend these colors until there are no harsh lines and to use clean brushes for each shade to avoid any muddiness.




STEP 2:

Make Your Cut Crease

Next, using the Dermablend Cover Care Full Coverage Concealer, use a small flat eyeshadow brush to create a cut crease shape from the inner corner, above your crease and then to your outer corner, winging it out at the end like a winged liner.




Renée emphasizes the importance of creating this shape above where your natural crease folds so when you open your eyes, you can see the shadows on the lid. For best results, do this step with your eyes open while looking straight into a mirror.



STEP 3:

Fill in Your Lid

This is where you can begin to customize your makeup to suit your preferences. In this look, Renée applied a matte cream shade on the inner corner of her cut crease and a gold shimmer on the outer corner to fill in her lid. You can do the same or you can leave the cut crease completely matte for a more natural, everyday glam.

STEP 4:

Clean Up the Under Eye With Concealer

Once you're done with the eyeshadow, Renée recommends cleaning up any fallout and highlighting your under-eye areas using the same Dermablend Cover Care Full Coverage Concealer from step two. To maximize coverage, leave the concealer on the under-eyes for a bit before blending it out with a damp beauty sponge and setting it with setting powder.
STEP 5:

Add Glitter to Your Cut Crease and Line Your Upper Lash Line

This step is completely optional, but if you really want to amp up this soft glam look, apply a gold glitter eyeliner along the edge of your cut crease, like the Urban Decay Heavy Metal Glitter Eyeliner in Starfire. You can also line your upper lash line with a medium brown shade.

STEP 6:

Apply Mascara or Lashes

Finally, finish off the look with your favorite mascara or pair of falsies. Again, the choice is yours. If you're going for a more subtle glam, we recommend a lengthening mascara like the Maybelline New York Lash Sensational Sky High Mascara.
Photography and Makeup: Dana Renée, Design: Hannah Packer
Read more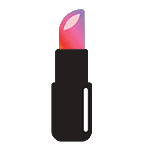 Back to top