7 Crochet Hairstyles You Can Definitely DIY
On a scale of one to versatile, crochet braids are high on the list. You can rock any style — from box braids to loose waves — using a crochet hook and a cornrow foundation. It's also great for relieving tension from your hair (anyone who's ever had too-heavy box braids knows the struggle) and gives you the look of protective styles without the hours of sectioning and twisting. We've rounded up our favorite crochet hairstyles ahead, all of which you can DIY.
A Quick Twist
Senegalese twists can take forever, but you can cut installation time in half by using pre-twisted crochets. To get the look, follow the tutorial by Jai Marii ahead, where she shares how to make readymade twists look like your own.
Braidless Beauty
Although most crochet styles require a braided base, this tutorial by TheKeyisME uses a wig cap instead. She attaches the crochet hair straight to the cap, and the results are absolutely stunning.
All Locc'd Up
Goddess locs are one of our favorite looks, and crochet makes it even easier to achieve. We recommend trying this tutorial by Bronniee, in which she individually attaches each loc to individual braids.
Can't Believe It's Crochet
Crochet styles can be straight too — just set your sights on this half-up, half-down look from teeday6. This style requires a specialized braiding pattern and pre-looped yaki hair to get the look, and let's just say we're impressed.
Boho Chic
Bohemian twists just got easier thanks to this tutorial by Chev. B. The key to this look is the rubber band method and requires some twisting skills, but the results are definitely worth it.
Halfway There
We can't get enough of this look by Erica Revely, which features a half-up, half-down style that's curly all over.
No Cornrows Necessary
The tutorial ahead by Sadora Paris gives new meaning to the word extra, thanks to her knee-length Sengalese twists. This look isn't for the shy, so be prepared to turn heads wherever you go.
Read More
How to Take Down a Protective Style Without Damaging Your Hair
This Combo Helps Me Detangle My 4A Hair in 15 Minutes or Less
5 Best Fishtail Braid Tutorials for Natural Hair
Read more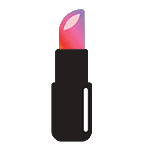 Back to top