The Best Makeup Tutorials on YouTube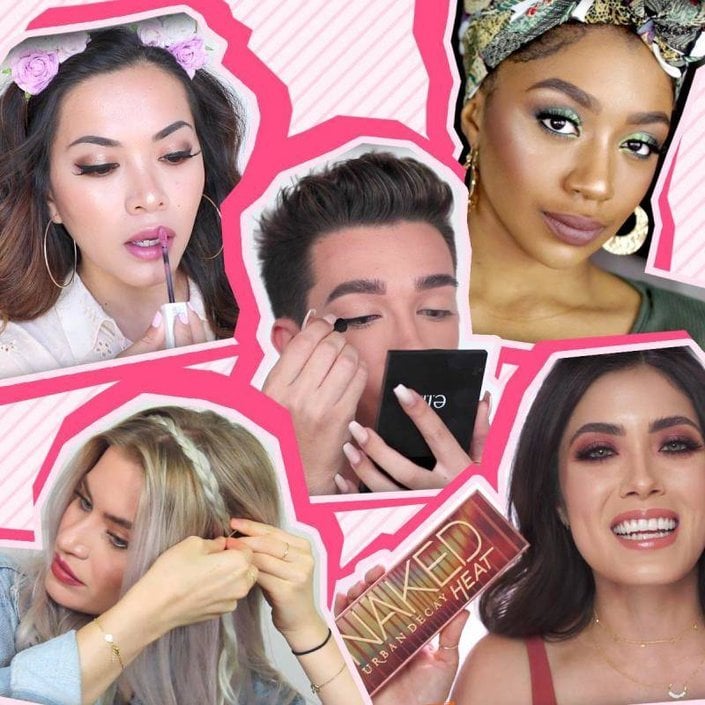 Like all beauty lovers, YouTube makeup tutorials are our total guilty pleasure. In fact, we have YouTube to thank for everything from our obsession with
wash day routines
to mastering
overnight hairstyles
. We could spend hours watching these videos while lounging around with pizza and
some wine
(#guilty). And we've honed most of our makeup skills this way. Since there are thousands (millions? zillions?) of videos on YouTube, we wanted to take a minute to highlight our favorites. 
Below, we've rounded up the best YouTube makeup tutorials with step-by-step notes on exactly how to achieve each look.
This Maybelline Makeup Video Slays
THATSHEART - FULL FACE USING MAYBELLINE
1. Start off by using the Maybelline Master Prime Blur + Smooth as your entire face and eye base.
2. Next, go in with your Maybelline The City Mini Palette in Downtown Sunrise, and place the lightest peach shade in your crease as your eyeshadow base. Next, go in with the beachy-bronze medium shade in the Rooftop Bronzes palette, and pack that all over your lid. Next, take the matte brown shade from Downtown Sunrise and sweep that into your crease, and pop a bit of the champagne shade onto the center of your lid for a little highlight.
3. Apply the Maybelline Dream Cushion Foundation and blend the product using small taps.
4. Next, apply the Maybelline Dream Brightening Creamy Concealer under your eyes and on any discolorations or blemishes.
5. Set and bake your makeup with the Maybelline Fit Me Loose Finishing Powder
6. Go in and contour your face with the Maybelline Master Bronze and Highlight Kit and be sure to blend it out with a big, fluffy brush.
7. Line your upper lash line with the Maybelline Curvitude Liner and wing it out. Apply your false lashes after this step, and then line your lower lash line with the medium bronze shadow from Rooftop Bronzes. Complete your eye look by filling in your brows with the Maybelline Precise Brow Micro Pencil.
8. Finish off your look with the Maybelline Master Chrome Metallic Highlighterand swipe on a Maybelline Superstay Matte Ink Lipstick of your choice.  
These Hairband Hairstyles
LYSS RYANN - FIVE BACK TO SCHOOL HEADBAND HAIRSTYLES
1. Lyss's first style is super easy – simply slide on a cute squiggle metal headband for a 90's inspired look.
2. For her second look, start twisting the front section of your hair – beginning from the part above your ear, across your entire crown. Once you've gotten to the other side, secure it with a small elastic, while keeping the rest of your hair down.
3. Start the third tutorial with a section of hair extensions, and begin braiding them. Clip in the extension underneath the right section of your hair, and cross it over to the left side, clipping it under another section of hair, and your false braid headband is complete!
4. For the fourth hairstyle, start by french braiding the front section of hair above your ear. Continue the braid down until your reach the midsection of your ear, and secure it with an elastic.
5. Building off the fourth hairstyle, french braid the other front section and secure it with an elastic.
This Back-to-School Makeup Routine
JAMES CHARLES - 10 MIN DRUGSTORE BACK TO SCHOOL ROUTINE
1. Start by prepping your face with your favorite moisturizer, and apply Covergirl's Vitalist Healthy Elixir Foundation. Next, conceal your under eye circles and any blemishes with the Maybelline Fit Me Concealer.
2. James sets his makeup with Coty's Airspun Powder, and goes in with the NYX Highlight & Contour Palette to add some dimension to his face. Next, James goes in with the Elf Blush Palette on the apples of his cheeks for a nice rosey-flush.
3. James fills his brows in with the Benefit Precisely My Brow Pencil, and finishes off his eyeliner with the Wet n Wild Liquid Liner.
4. To give his lashes the most fluttery volume, James applies the L'Oréal Voluminous Lash Paradise and completes his highlight with the Wet n Wild Megaglo.
5. For lips, James finishes off his look with the NYX Soft Matte Lip Creme in London and sets his full face with the Morphe Setting Spray.
This Spicy Fall Eye Makeup Tutorial
MELISSA ALTORRE FOR UD - NAKED HEAT PALETTE TUTORIAL
1. Start by priming eyelids with Urban Decay's Primer Potion in Eden.
2. Next, sweep Sauced from your Urban Decay Naked Heat Palette across your outer to inner crease, this will be your base and transition shade.  Also work this color onto your lower lash line, and don't be afraid to smoke it out.
3. Next, pack He Devil onto your inner and outer corners, and also work it down onto your lower lash line as well.
4. After blending out He Devil, buff En Fuego out onto the same places where you applied your first two colors: on your outer and inner corners, as well as on your lash line. 5.Repeat this step once more with Ashes, and blend blend blend these out.
6. On the center of the lid, pack on Scorched to highlight that area, and buff out the rest of your shadows once more.
7. Next, Melissa uses Lumbre to highlight the inner corners of her eyes.
8. To amp up the look, add Urban Decay's 24/7 Liner Pencil in Alkaline to your waterline.
9. Complete the eye makeup look with Urban Decay's HBIC Babies Lashes, and add a coat of the Urban Decay Perversion Mascara.
This Liner-Loving Makeup Look
MAHA MAVEN - DRUGSTORE MAKEUP TUTORIAL
1. Prep with Pixi Hydrating Milky Serum as a base for makeup.
2. Then, apply foundation — she uses a mix of the L'Oréal Pro Matte Infallible Foundations in Sable and Cocoa.
3. Next, apply a matte brown pigment by Jessie's Girl  to your transition area, and fill in your brows with the L'Oréal Infallible Eyeshadow in Deep Mocha.
4. Apply Jessie's Girl Eye Dust in Antique Green on your lids, and also pack Jessie's Girl Sunlit Cactus into your inner corners. Blend out Blackstar Blue, also by Jessie's Girl, into your outer corner.
5. Next, highlight your under eye areas, cupid's bow and cheekbones with the Maybelline Fit Me Concealer in Cafe and blend it out. Set this 'highlight'' with the L'Oréal Infallible Powder in Classic Tan.
6. Line your waterline with the L'Oréal Infallible Gel Liner in Blackest Black, and then go in with the Maybelline Stiletto Liquid Liner in black for your upper lash line. Next, flutter out your lashes with the L'Oréal Telescopic Mascara.
7. Finally, finish off your look with the Physician's Formula Warm Nudes Highlight palette, and add the NYX Soft Matte Lip Cream in Dubai on your lips.
Read more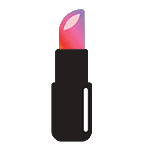 Back to top