We're Obsessed With Pastel Blue Shadow — And You Should Be Too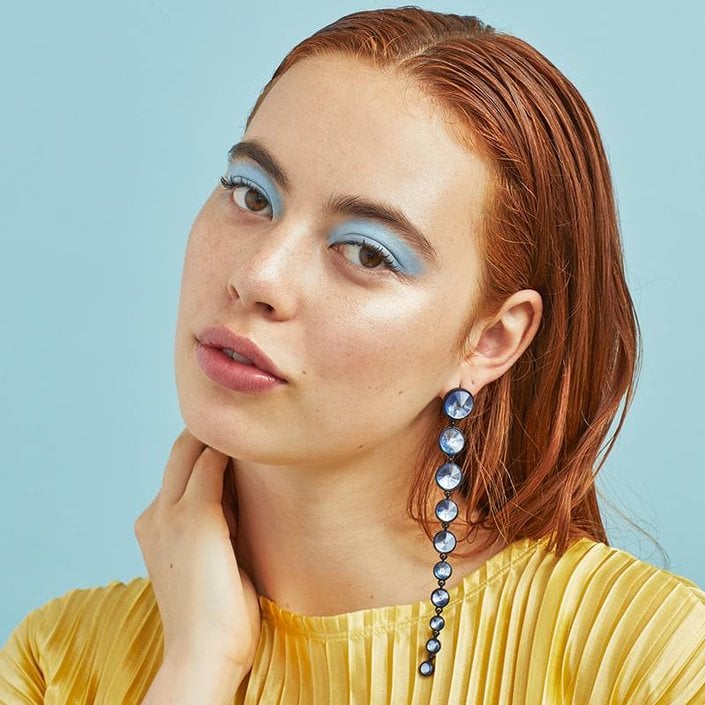 It's no secret that blue shadow is having a moment. The look has been spotted everywhere —  from the Urban Decay Beached Palette to Pat McGrath's signature blue eyeshadow and in endless Insta-worthy moments. While we love the deep blue cobalt look (it looks good on pretty much everyone!), we're calling pastel blue shadow as the next big thing. Here's why: The soft shade is bold and different without being over the top, and we can pretty much guarantee you'll get endless compliments throughout the day.
To get the look, we enlisted the help of clean beauty advocate and fire MUA Justine Sweetman, who gave us the rundown on the best way to rock pastel blue shadow and the products you need to really make it pop. Sweetman is a big fan of pale blue shadow, a look she says, "works on pretty much everyone — it's surprisingly universally flattering." According to Sweetman, the key to success is the shape of the shadow: "The shape that I've been seeing is very blown out, very soft and diffused — almost like a watercolor. Closer to the eyebrow than you would think and then [tapering] sharply at the bottom." This technique keeps your eyeshadow fresh, fun and wearable. To get the look, Sweetman recommends buffing out almost to the brow bone — a shape that looks good on lots of different eyes.
For beginners and hesitant blue shadow wearers she suggests cream formulas, mainly because "you can't mess them up." They're easy to blend and even easier to use — even a finger will do. If you're worried about them creasing, we have bad news — there's not much you can do about that … unless you never blink, of course. But Sweetman thinks you should embrace this "rocker-chic, lived in look." It's cooler that way, she insists. And "not so perfect" is a makeup mood we can certainly get behind.
Ready to try it for yourself? Here's a few formulas we love:
NYX Vivid Brights Creme Colour in Endless Skies + Blueprint
Pastel blue is a delicate shade, so it's important to get the color just right. These creme formulas are bomb on their own but when mixed — start with Endless Skies and add a little Blueprint until you're satisfied — they create the prettiest pastel blue hue.
NYX In Your Element Eyeshadow Palette in Water
This palette is packed with 12 oceanic shades that can be used on their own (if you like an all-over pastel shadow look), or used as a bright pop of color on the lid.
Urban Decay Narcotic Vice Eyeshadow
This pretty pastel shade is one of our faves. Here's why: It's pigmented, high-performance and has impressive staying power. It's perfect for a standalone look or an accent on the eye.
BH Cosmetics Galaxy Chic Eyeshadow Palette
A cosmic inspired color story, this galaxy chic palette from BH Cosmetics is a must have — pastel blue shadows aside. This palette has a four light blue shades — each with their own twist.
Want to take it to the next level? Try a high shine gloss like the YSL Eye Gloss Smudger and apply on top of your shadow. It'll add extra dimension to your eyeshadow look — and you'll look pretty effin' cool.
Photo: Chaunte Vaughn
Makeup: Justine Sweetman
Hair: Andrita Renee
Read more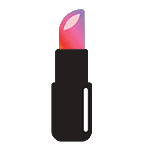 Back to top