You Don't Need to be Engaged to Enjoy These Bridal Makeup Videos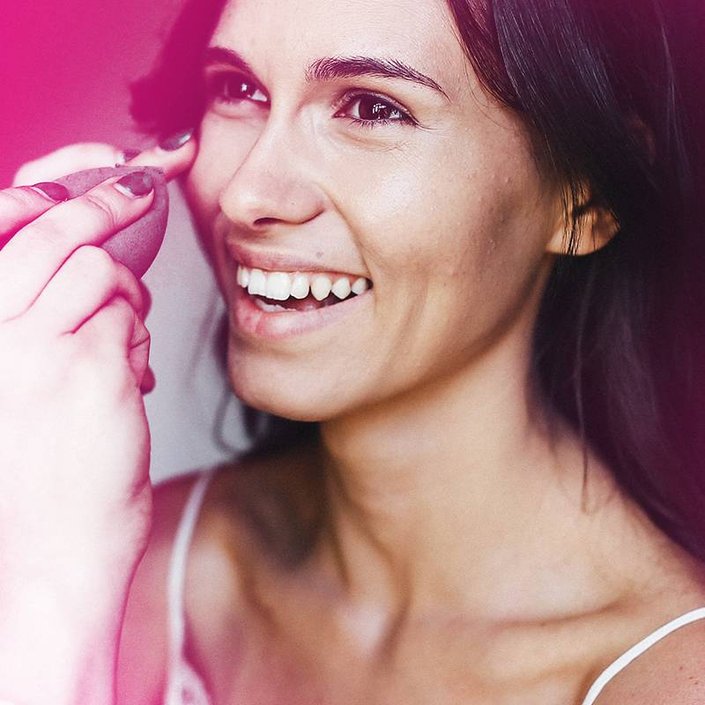 If you've learned how to successfully master any makeup skill without the help of a video tutorial on YouTube or WeLove.Makeup, you seriously deserve a prize. It feels like just yesterday that I was searching "how to apply concealer" and "how to curl hair with a flat iron" to find quality, easy-to-understand beauty tutorials. I'd watch one after another until my eyes burned from staring at the screen and I was decently confident enough to try the look or skill on my own. I digress — but there's no doubt that beauty tutorials have played a very large role in my current skillset.
So while it's safe to say I'll probably never find myself searching for the "ultimate makeup tutorial" again, I do see myself stalking the Interwebs in the future (as well as right now) to mesmerize myself with all of the amazing bridal makeup tutorials on the Internet. One can never be too prepared, right? Ahead, you'll find that I've gotten a head start on the process by rounding up five bridal makeup tutorials that you can totally enjoy whether you're engaged — or not.
For a soft-glam eye makeup look…
This bridal look by Alisha of AlyraTV features a soft glam eye "for all the the brides that want to take it a step further than the typical 'neutral' makeup wedding makeup." She pairs her glamorous eyeshadow look with a flawless looking complexion using the L'Oréal Infallible Pro-Matte Foundation.
For an  in-depth step-by-step tutorial...
Jacyln Hill creates a rosy smoky eyeshadow look paired with a glowy complexion to make brides look like they're "glowing from within." This timeless look includes a few of our fave products like Giorgio Armani Luminous Silk Foundation and Urban Decay Naked Lip Liner. 
For a glamorous, indie bridal makeup tutorial…
For a glamorous look with lots of eye drama, check out the Step by Step Indian Makeup Tutorial by Sona Gasparian. The look is made up of a golden bronze shimmer, high-impact winged liner and voluminous false lashes.
For natural, photogenic and (mostly) waterproof makeup…
Beauty vlogger From Head To Toe creates a photogenic, waterproof (in case tears happen) look that's similar to the makeup she wore for her own wedding. Jen uses the Urban Decay 24/7 Pencil and the Urban Decay Naked palette to create her shimmery shadow look.
For a drugstore bridal makeup tutorial…
The best thing about this bridal makeup tutorial is that KathleenLights uses only drugstore makeup products to demonstrate how you don't need expensive products to create a photogenic bridal makeup look. A few of our favorite products that she uses to create her bright-eyed look are L'Oréal Paris Brow Styler Pumper, NYX Angel Veil Primer and Maybelline Fit Me Powder.
Read more
Back to top