Check In To the YSL Beauty Hotel
Last week YSL opened their first ever Beauty Hotel in Paris and to say it was fabulous would be an understatement! The pop-up store was transformed into a luxurious hotel experience complete with live music and new beauty launches. YSL lovers and beauty junkies alike were able to try out new products before they hit stores at the super-cool event! What happens in the YSL Beauty Hotel stays in the YSL Beauty Hotel, but lucky for you, we're going to give you an exclusive peek!
There was no shortage of celebrity sightings in the hotel lobby. Future, Diane Kruger, and brand ambassador (and March's Fashion Magazine cover girl) Zoë Kravitz were there to name a few as well as some of the biggest influencers like Karisa Pukas and Jodi Blk!
Aside from celebrities, the lobby also had a drive-in theme complete with Touche Eclat makeup stations emerging from the back of vintage cars while a cinema screen played its newly released campaign. And lastly in the lobby was a powder room which was filled with all of the latest YSL lipsticks as well as your favourite cult classics to try! How cool is that?!
In the presidential suite upstairs beauty makeovers mixed with live performances! Zoë Kravitz revealed her makeup secrets and favourite YSL products while Soleil Bleu, Keep Dancing Inc, Dampa, Oscar Anton, and Hollydays performed.
Thought that was impressive? Last but not least was the VIP only YSL Beauty Club where DJs Simi & Haze and Sebastian performed alongside Hyphen Hyphen. The club was complete with ultra-violet lashings of black, which was like a bottle of Black Opium brought to life!
If you want to see more behind the scenes from the YSL Beauty Hotel, check out Jodi's blog post! 
Read more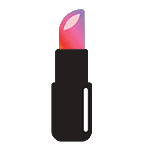 Back to top