How To Wear Red Lipstick During the Day Like a Pro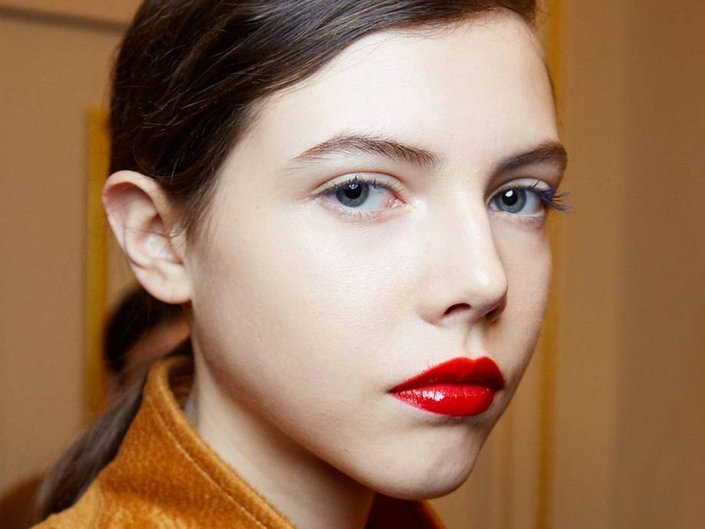 For many years, red lipstick has been the tried-and-true go-to color for any formal evening occasion. From glitzy cocktail attire to the LBD, ruby lips seem to work for any nighttime ensemble. However, we hate the idea of limiting something so stunning as red lipstick to nighttime activities, because in truth, it's good for any time of day. It's a power color for the office, a killer weekend statement look, and yes, even great for a mid-day date — here's why.
It All Starts With the Undertones
Like we've already learned, undertones are key when picking a red lip. If you are cooler—which means you have pink, red or blue undertones—the perfect red for you will lean towards the blue spectrum. Think deep cranberry, cherry or burgundy shades such as L'Oreal Paris Infallible Lip Paints Metallic Liquid Lipstick in Galatic Foil or Giorgio Armani Beauty Lip Magnet in Vibrato. But if you're warmer and have yellow or golden undertones in your skin, opt for reds in the orange spectrum like salmon, coral, burnt sienna or auburn, like the NYX Cosmetics Slip Tease Full Color Lip Oil in Red Queen or even the Urban Decay Cosmetics Vice Lipstick in Scorched.
Don't Worry About Your Hair or Eye Color
It's very tempting to use eye or hair color to pick a red but it's best to figure out your undertones from your skin and go from there. Just because you have blue eyes doesn't mean you are a cool (there are golden warm blondes with blue eyes) and just because you have brown eyes doesn't mean are warm. And remember — not everyone is warm or cool — many women are neutral and can wear any shade on the spectrum they like. If in doubt stick to true reds in the middle of the spectrum. Clear true reds are easy to spot next to their orange and blue cousins so go for the middle and you'll feel more universal.
Don't Be Boxed in By One Texture
With metallized satins and glossy mattes, it's easy to get lost in lipstick land these days. But don't feel like you need to impart just a simple stain to go red. Rather, get playful—the more fun you have with your makeup, the more confident you'll feel. If you've never tried a liquid lip, go for something glossier, like Giorgio Armani Beauty Rouge Ecstasy Lip Lacquer in Red Chrome. Want something a bit more statement making? Try a matte lipstick or a glossy stain liquid one to create a vibrant look, like Maybelline Made For All Red For You or the Yves Saint Laurent Glossy Stain Red Vibes Edition in Rouge Lacquer.
Prep Lips With Some TLC
A red lip calls for an even surface, even if you're looking for barely there, stained color. And in order to make sure you can pull it off, you're going to need to prep by exfoliating with the NYX Cosmetics #ThisIsEverything Lip Scrub then moisturize lips first with a hydrating balm, like the Kiehl's Butterstick Lip Treatment in Untinted.
Line Like a Champ
Using a flesh- or clear-hued lip liner, like the Urban Decay 24/7 Lip Liner trace around your pout to prevent lipstick from feathering or smudging in a process known as, well, reverse lining. Use delicate strokes while ensuring you stay close or within your natural lip line.
Blot Between Layers to Maximize Staying Power
After tapping or brushing on that first layer of lipstick, use a fluffy powder brush to dust a bit of setting powder, like IT Cosmetics Bye Bye Pores Poreless Finish Airbrush Powder, onto lips, then let dry. You can also use blotting papers in between coats as well, like the Shu Uemura Ambush Edition Blotting Papers. Either technique helps to set each layer of lipstick before your final coat.
Keep the Rest of Your Makeup Simple
While a red lip may feel like a hall pass to go carte blanche with the rest of your makeup, keeping everything else very minimal will not only make your pout pop, but also brighten your face and open up your eyes. Just use a hint of concealer and blush and perhaps the faintest bit of highlighter, such as Urban Decay Naked Illuminated Shimmering Powder for Face and Body in Fireball, which works on décolletage and shoulders when exposed, too. All you need for swing in your step is to swipe on some ruby red lip color and see if you don't feel an instant boost in energy and confidence. Try a fun black cherry red shade like Maybelline New York Vivid Hot Lacquer in Classic.
Opt for the Monochromatic Look
Red can be a tricky color to pull off, but sometimes works best when it's used on lids, lips and cheeks. To that effect, go back to your skin's undertone to find a red. L'Oréal Paris Celebrity Makeup Artist Sir John likes using L'Oréal Paris Infallible Pro-Matte Glosses to get the look. And if everything else feels a bit too colorful, use a gloss, like Yves Saint Laurent Glossy Stain Red Vibes Edition in Corail Fauve everywhere instead.
Or, Dip Your Toe With a Liquid Matte Ink
If you're nervous about the whole red lip thing entirely, we suggest trying a lip tint or stain, which leaves a just barely there hint of color, not unlike the way a fresh popsicle would. Despite the everlasting power the name suggests and the formula provides, Maybelline New York Super Stay Matte Ink Liquid Lipstick in Heroine gives you that bitten-lips color flush without a deeper pigment payoff, especially when using your finger to blend and melt it into lips.
When in Doubt, Act Confident
The key to wearing any type of statement lip color is confidence. If you are uncomfortable or unsure about your makeup (or self), it shows. So, when you're wearing that ruby red lip color, make sure to pair with a smile and lift that head high. A confident woman is a beautiful woman.
What are your secrets to wearing a daytime red lip? Spill in the comments below.
Read More
5 Blurred Lip Products We Love
Pro Secrets For a Speedier Makeup Routine
How to Wear Pink Eyeshadow and Red Lipstick
Read more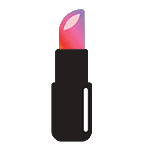 Back to top