This Smoldering Makeup Look Is Perfect For Prom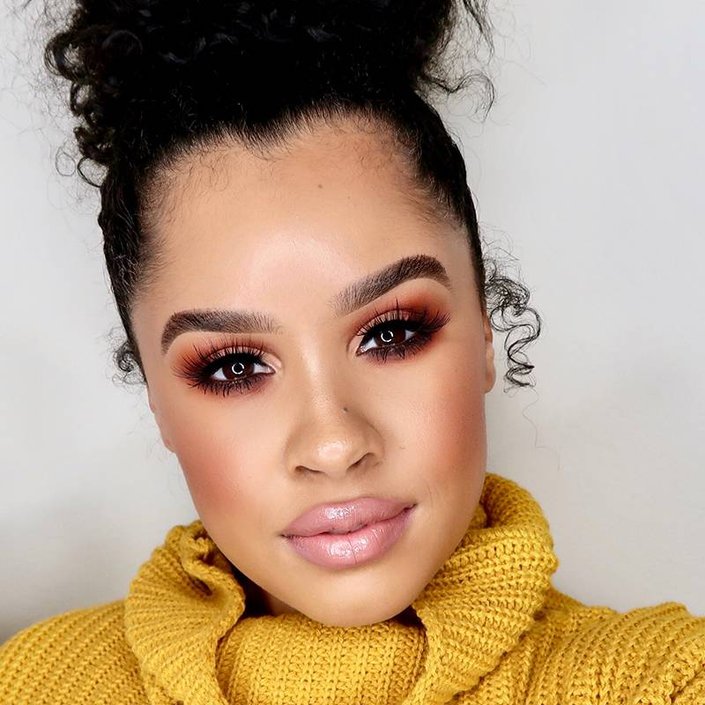 Prom is one of the biggest nights of your teenage life — it's one of the few times when you're able to rock a full glam face of makeup with everyone around you doing the same. Picking a makeup look for the big day can be hard, so we've enlisted the help of incredibly talented M Crowd Influencer Madison Murell to craft a makeup look that's perfect for prom.
Watch the tutorial, ahead:
Step 1: Using Urban Decay Naked Petite Heat, dip into Wild Thing — a scorched-orange matte, and blend it into your crease.
Step 2: Next, apply Cayenne into the crease and blend. The deeper orange will add dimension to your eyeshadow look.
Step 3: Then, dip into Strike and layer it on top of those shades. This will create even deeper and dimension and interest to the eye look.
Step 4: After, carve out the shape of your lid with concealer stopping about halfway across the eye. For this step, it's important that you use a concealer with a thicker consistency like a concealer pot or stick concealer.
Step 5: Set your concealer with Vibrate, a soft beige matte shade.
Step 6: Using a black liquid liner, draw a thin line across your lash line to define your eye look.
Step 7: To prep your skin (you want to look glowy after all), apply L'Oréal Paris Lumi Glotion — a moisturizing illuminator — to give your skin a natural sheen. For added glow, take it to next level using L'Oréal Lumi Glow Amour drops
.
Step 8: Next, apply L'Oréal Infallible Pro-Glow foundation and concealer as you normally would.
Step 9: Then, sculpt and contour your face using the Urban Decay Naked Shapeshifter Palette.
Step 10: After, take a moment to revisit your eyes and line your undereye with a deep brown shade like Urban Decay 24/7 Glide On Pencil in Demolition.
Step 11: Dip back into Wild Thing and apply underneath Demolition.
Step 12: Next, apply a dramatic pair of lashes and apply a thin coat of Maybelline Temptation Mascara in Waterproof.
Step 13: To complete the look, line your lips with a deep brown lip liner and finish it off with a coat of NYX Duo Chromatic Gloss in Cocktail Party.
Read more
Back to top