8 Eyeshadow Brushes You Need to Know — and Potentially Add to Your Makeup Stash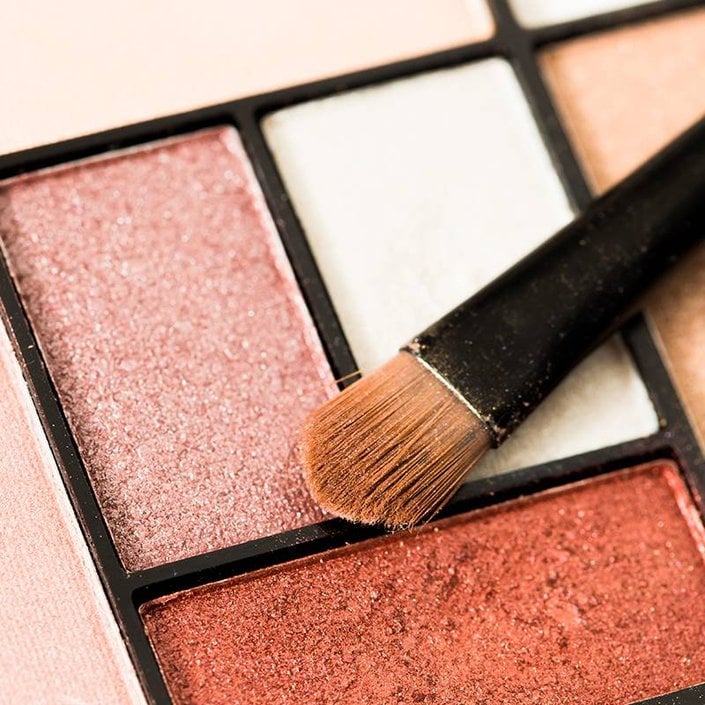 There are three major eye makeup areas – lid, crease and liner – but an endless assortment of brushes to choose from. And while you can probably get the job done using a few brushes or even your fingers, that's no way to get a halo eye. Every eyeshadow brush has a specific purpose and can be key to achieving flawless eyeshadow application. We get that so many options can be confusing, so we rounded up every eye brush we could think of and tapped professional makeup artistGabriel Almodovar to give us the details on the ones he uses, and why.
Peep his picks ahead:
Large Shadow Brush: This brush might look super familiar, it's your typical eyeshadow brush and is great for covering lots of ground in just a few swipes. Use it to quickly sweep shadow across the lid or for dusting a light color under the eyebrow as a highlight.
Precision Shadow Brush: The precision brush is a makeup artist go-to, and perfect for eyelid color application. "I can pack on the color where needed for both the intensity I want and the longevity I need," notes Almodovar.
Firm Shadow Brush: Perfect for packing on color, pigment and shadow alike, this brush is a must have for beauty junkies who want to experiment with bold eyeshadow shades. You can also use this to apply primer with a precise hand.
Blending Shadow Brush: This brush diffuses and blends colors seamlessly and is a perfect first brush for a transition shade in the crease. Almodovar likes to use a blending brush to soften shadow in the crease. It can also be used to apply lid color for a more sheer finish.
Blending Tip Brush: This brush is perfect for smudging out pencil eyeliner. Almodovar also uses it to create a dimensional smoky eye by applying a dark eyeshadow shade close to the lash line.
Angled Liner Brush: The angle of this brush is particularly great for creating winged eyeliner and tightlining the water line. It plays particularly well with gel formulas because of its stiff bristles and is ideal for carving out the brow with concealer or creating the illusion of a thicker brow.
Precision Liner Brush: Use the side of the sleek tip with gel liner to create the a precise line. The bent tip is perfect for maintaining control of your wing and getting that flawless finish.
Smudger Brush: This rounded smudger is perfect for diffusing eyeliner, softening the overall look. This is one of Almodovar's favorites and we can't help but agree.
There's one more fundamental brush that's not pictured here, and it's a multitasker­: the spoolie. Find out why you need one,

here

.
Read more
Back to top