How to Highlight Your Brow Bone With Glitter Like a Pro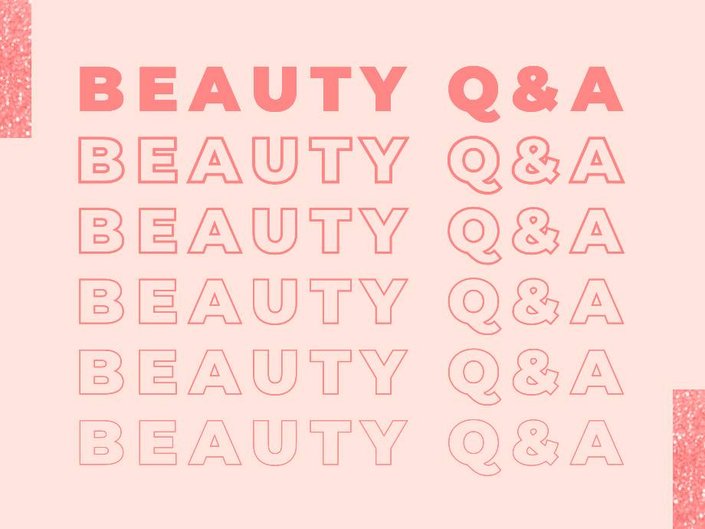 There are a lot of great highlighters out there: pink ones, holographic compacts and rose gold aplenty. But there's one avenue of highlighting we haven't explored yet, which is swapping in glitter for our typical glow-booster. As we've learned, adding glitter to our routine in unexpected ways can really elevate your makeup skills and make your look a whole lot more fun, so we reached out to freelance makeup artist Ashley Victoria for her take on the glitter brow bone highlight.
Use a Good Adhesive
According to Victoria, applying glitter on your brow bone comes down to finding the right adhesive to get it to stick.."I recommend the Ben Nye Glitter Glue," she notes. And if you want to bring that glitter onto the brow, "you will need something a bit more heavy and tacky like Pros-Aide."
Be Careful When Applying
After you've chosen your adhesive, the best way to apply the glitter is with a flat brush. "Make sure to let the adhesive get tacky before applying the glitter, and to tap it on — don't swipe it," adds Victoria. You also want to make sure you use equal parts glue and glitter, we recommend small flecked pieces like the NYX Professional Makeup Face & Body Glitter.
Tape Removal Is Key
After you've rocked your glitter brow bone for the world to see, it's essential to remove it, but doing so without making a glitter-y mess can be tricky.. "Tape will save your day from random glitter everywhere," says Victoria. Wipe off your glitter highlighter with a makeup wipe, and pick up any fall out with a piece of tape for a clean finish.
Read More
The Best Facial Mists to Set and Refresh Your Makeup
7 Foundations That Will Boost Your Selfie Game
Read more
Back to top