How to Find the Right Foundation for Your Skin Tone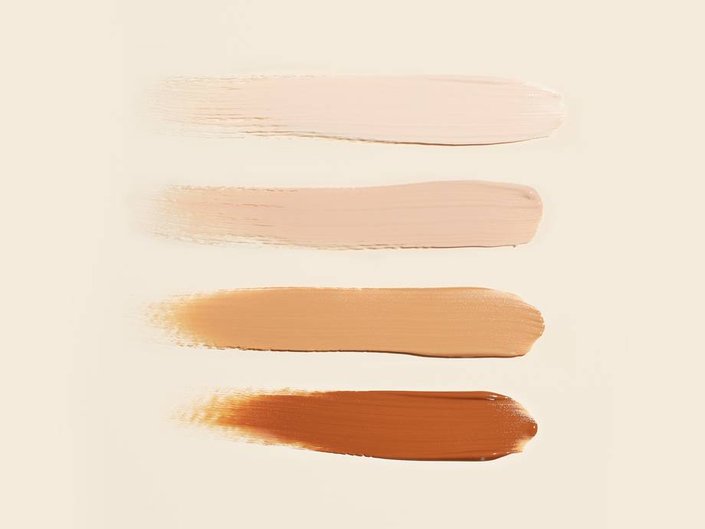 There are only a few cardinal rules in makeup — but most of us can agree that a good base is the key to everything else. Ill-applied foundation will only force you to start from square one, so it's easier to get it right the first time. And application is only half the battle. It's also important to find the right foundation formula for you, whether that's a highly nourishing type in a deep neutral shade or an alabaster hue that delivers barely there coverage (both are possible, we promise). To help steer you in the right direction we've tapped makeup artist Emily Oliver, who shares what you should look for when choosing a foundation, ahead.
TIP 1: Match Your Body, Not Your Face
One of the first steps in choosing a foundation is deciding what part of your body to match it to. "Chances are, one's face and body are not the same color — this is due to sunscreen, lifestyle and tone," says Oliver. "People often think they should match their foundation to their face or neck, which, in my opinion, causes a 'floating head' effect, where body and face look like two different entities. Matching to the left side (or driver's side) of the jawline is a great place to test."
TIP 2: Pick Your Finish According to Your Skin Type
Another important component to consider is choosing the correct finish for your skin type. For those with dry skin, Oliver suggests steering clear of powder formulas because they can highlight "textured" skin. Those with oily skin should be weary of foundations with a "dewy finish," because oily skin can make the foundation appear too shiny. "Unless glowing is the desired look, stick to matte or semi-matte foundations and powders," she says.
TIP 3: Finding Your Undertone Is Trial and Error
"Tone — tone is everything," says Oliver. Finding the right shade of foundation goes beyond your skin tone. It's also your undertone that determines which exact shade will match best. "The undertone determines whether one's complexion is more golden, rose or beige. When searching for a foundation, do the three-stripe trick: Take three foundations that are close to your skin tone — one that looks more pink, one that looks more yellow and one that looks neutral in color — and apply one stripe of each along the jawline and gently blend. Whichever shade disappears into the skin will give an indication of what the undertone really is."
TIP 4: Don't Be Afraid to Ask For Help
When in doubt, ask for help, says Oliver. "There are so many beauty professionals who can do the difficult work for you!" So the next time you're at the beauty counter, just ask for a little assistance.
TIP 5: Always Shop in a Good Mood
And the best time to shop? Oliver says to save your foundation picking for when you're in a good mood. "It will open your mind to more options, which might just introduce you to foundation wardrobing (different foundations for different occasions)," says Oliver. "Remember: It's makeup. Have a little fun!"
Read More
7 Best Foundations for Oily Skin — And How to Pick the Right One for You
Beauty PI: The Surprising (and Kind of Ugly) History of Foundation
7 Foundation Tips Every Makeup Lover Needs to Know
Read more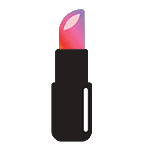 Back to top