6 Halloween Makeup Products You Already Own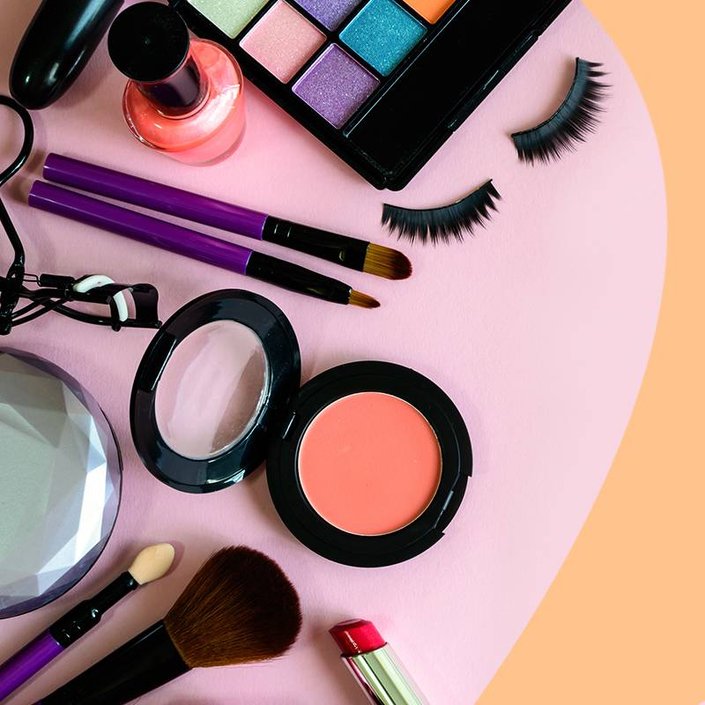 There's a good chance you already own everything you need to put together a memorable Halloween makeup look...
While some of us are so utterly obsessed with Halloween that we think up plans, parties and costume ideas months in advance, we'd still say that the majority of us are big ol' procrastinators. Just like that 20-page paper you wrote in college the night before it was due, throwing together a costume on Halloween day is sometimes just the way it goes. And with office parties and spooky festivities starting, well, today, we've got a few low-maintenance ideas for you to try, using makeup products you already own.
Discover six products that you can probably dig up from your personal makeup hoard, ahead.
1. Black Eyeliner
Black eyeliner is like your fairy godmother come Halloween. You can use it to draw on whiskers and be a fierce feline or a cute, button-nosed mouse. Create cobwebs around your eyes, a 'stache or even a skull face. No matter your costume, there's surely a way to use eyeliner to make it that much better.
2. Setting Powder
Don't be afraid to layer (and layer, and layer) this stuff to instantly become a mime, clown or a fair-faced, wig-wearing, aristocrat from the early Victorian era. In this case — the paler, the better.
 3. Red Lipstick
While red lipstick is an obvious staple all year long, there's no time like Halloween to really put this baby to work. A liquid formula can take you from vampire to bloody bride in seconds! You can also use red lipstick with black eyeliner and setting powder to create this zombie look.
4. Contouring Stick
On any other day, blending your contour is of the utmost importance, but not today. Dramatically contour and highlight your face, and don't blend. This look will transform you into any famous pop culture icon or celebrity.
5. Blue Eyeshadow
Chances are it isn't every day that you debut your blue eyeshadow, which makes Halloween the perfect time to make use of it. Pair a seriously blue smoky eye with a fierce cat eye, and channel Cleopatra. You can also create a fun clown face by drawing diamond shapes around the eyes.
6. Fake Lashes
Let's be real: No Halloween look (whether purchased or glued together last minute) is complete without long, fabulous faux lashes! Black liner and a pair of these spidery lashes are all you need to recreate this '60s-Inspired Dollface for Halloween. Cute and creepy are key components to a solid Halloween costume.  
What beauty product can't you live without this Halloween? Let us know in the comments below.
Read more
Back to top