How to Perfect Jewel-Toned Eye Makeup in Three Easy Steps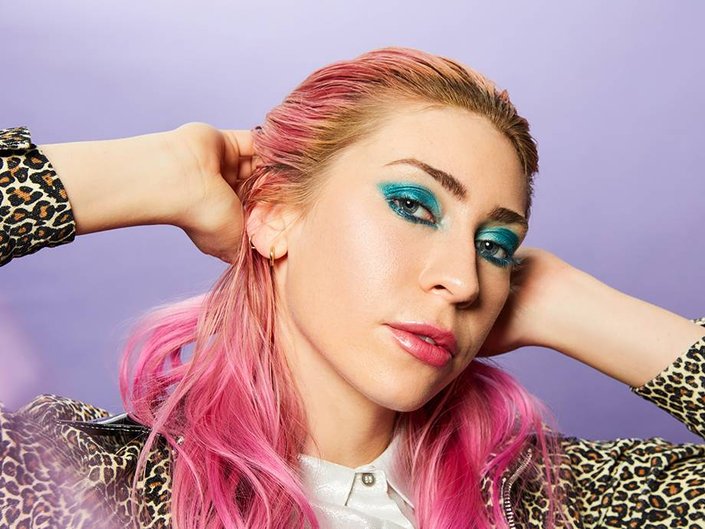 We're forecasting that jewel-toned eye makeup is going to be just about everywhere this spring, and we can't wait to try a hand at it ourselves. Before we delve in, we called on NYC-based makeup artist Ashley Rebecca (along with model Abby Weems of Pottymouth) to get her take on how to craft the look. Below, follow her best tips and tricks to get jewel-toned eye makeup right. 
STEP 1: Prep the Eye
Rebecca starts off the jeweled look with an adhesive base. "Your eyeshadow primer can be the same color as the shadow you're about to use," she says, "or you can go in with a clear formula like the Urban Decay Primer Potion." This tacky base will ensure that the color shadow stays put throughout the day.
STEP 2: Apply Your Jewel Tone
Rebecca chose a teal, emerald jewel-toned shadow (try the NYX Professional Makeup Off Tropic Palette in Hasta La Vista) for this look.  She mixed the shadow with a matching metallic color to really make the eyes pop. Pro tip: Apply the mixture all over the lids and then add a darker color in the crease for more dimension before blending it out thoroughly.
"Blending is important because it's an easy way to cover up any mistakes," says Rebecca. "If you do something and it's not exactly turning out how you want it to, just line the top and bottom of the eye, blend it together, and it'll loos more cohesive." She finished off the eye with a touch of the coordinating emerald Urban Decay 24/7 Liner in Junkie.
STEP 3: Apply a Complimentary Lip
For the lip, Rebecca suggests going with a color that complements your jewel-toned eye but doesn't fade too much into the background. She also recommends using a light hand with whatever shade you go with in order to keep the look balanced. "I'll take like a fluffy eyeshadow contour brush and I'll apply lipstick with that and blend it out, so that it looks blurred and soft," she says. Here, she used the Urban Decay Vice Lipstick in Rapture for a soft pink finish.
Read More
How Do I Remove Makeup Without Makeup Wipes?
The Hooded Eyeliner Hack You Need STAT
Read more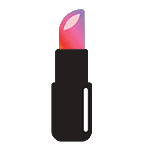 Back to top