How to Choose the Right Colors for Contouring Every Time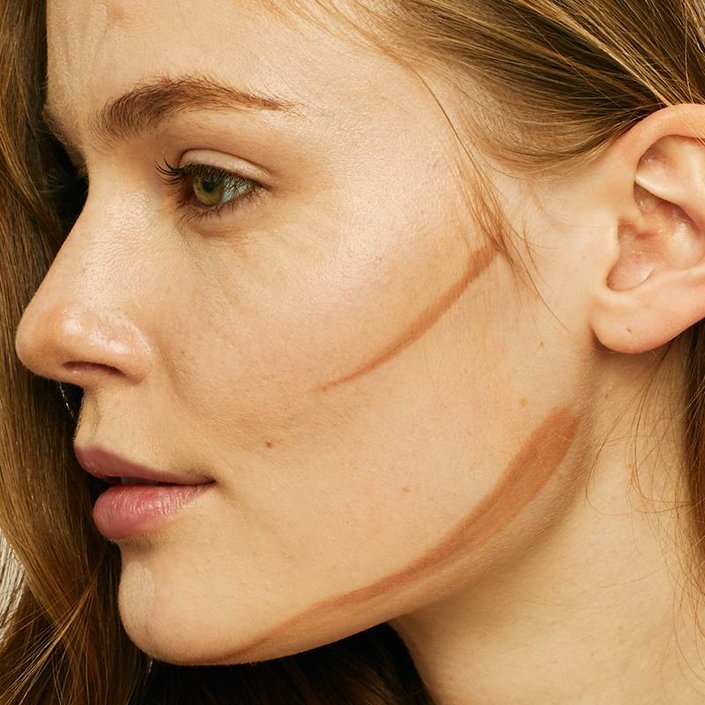 The craze of contouring and highlighting isn't going away anytime soon — in fact, it's an imperative part of makeup application. However, to non-professionals, the art of contouring and highlighting can seem like a daunting task as there can be confusion in how to pick the appropriate colors and tones for your specific skin tone. With enough practice and the right contouring shades, this face sculpting method can become an easy addition to your makeup routine. Here are the best tips and tricks to getting contour colors correct the first time.
Pick Your Poison: Cream or Powder
Some people like to contour with cream or liquid makeup, and while both are great options, we recommend starting out with a powder texture product, as it allows for the most control. Once you get more comfortable with the technique, you can graduate to cream-based. These days, many brands offer highlighting and contouring duos in one palette, which makes your selection process much easier. One of our favorite cream palettes is the NYX Professional Makeup Highlight and Contour Pro Palette.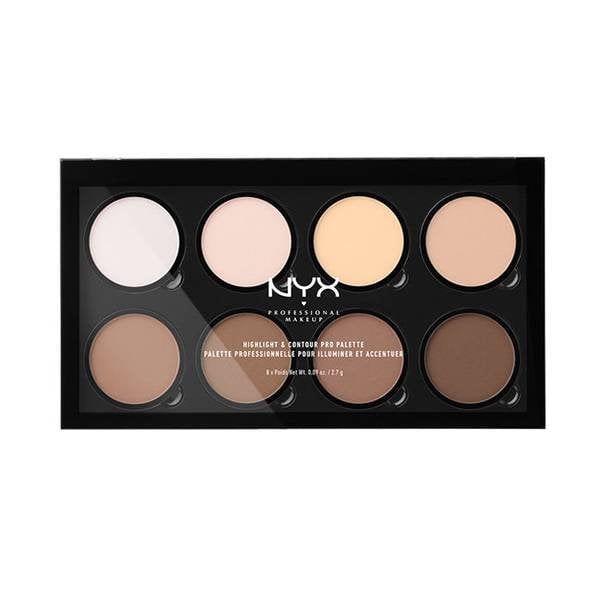 Choosing the Right Contour Color for Your Skin Tone
Make sure you test multiple colors on your skin until you figure out which shade works best with your skin tone. For highlighting, pick a powder that is one to two shades lighter than your foundation, and for contouring go with a powder that's one to two shades darker. If you have fair skin, it's best to avoid anything with orange in it; for medium skin go more bronze in color; and for dark skin tones you can play with powders that have deeper shades with red undertones.
When in Doubt, Go Gray
Because your contour is supposed to look like a shadow, matte products with a gray undertone work well for most skin tones — simply choose one that's two shades darker than your skin. (Repeat after us: I shall not contour with shimmery bronzer.) While these gray contouring colors may look flat in the pan, they add dimension to the face in a natural way when applied under the cheekbones, along the sides of the nose and along the jawline.
Blush is Absolutely Key
Adding

a pop of blush

to the apples of the cheeks is a great way to add color and soften your overall contoured look. The easiest way to do this is smile and apply blush where you see your cheek becomes most round — that's considered your apple. The Urban Decay Naked Flushedwill get the job done in no time and is one of our go-tos for adding color to the face.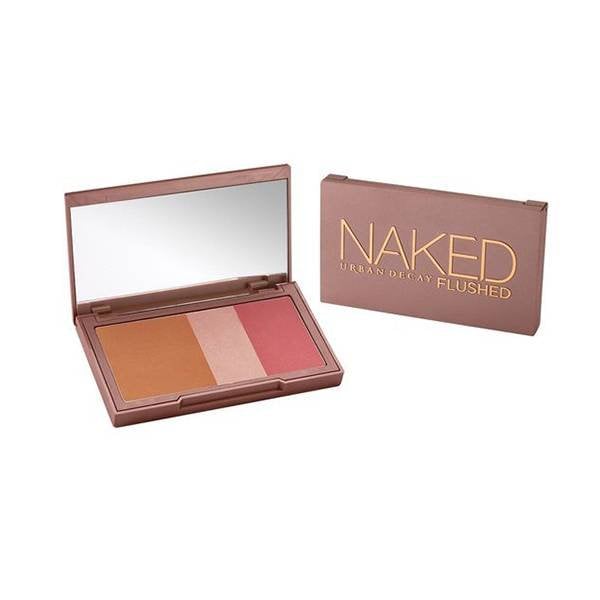 Good Brushes Are an Investment
Although this step has nothing to do with color selection, its important to mention. Using quality brushes that blend well is essential to contouring, because blending is the most important part of the process. When working with powder, natural brushes are best as the hairs have cuticle that absorb and release powder easily and accurately. Apply your contouring powder onto the hollow of the cheeks and blend until you see definition, not streaks — we love the Lancôme Cheek and Contour Brush #25for this. Highlighter can be placed under the eyes, along the bridge of the nose, forehead and above lips to add brightness.
What are some of your tips for contouring? Let us know in the comments below!
Read more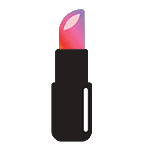 Back to top